Tour Details
Tour Description
The old working class district was the first of Stockholm's islands to be populated, and has since played an important role as a grittier counterpart to the governmental grandeur and wealth of the historical city center. On this Södermalm Tour, we explore the atmosphere and culture of the neighborhood, which presents itself with bohemian flair and a bustling city life not found anywhere else in Stockholm. The creative class has made its mark on the city, but still small details from the district's past are visible to the trained eye.
Södermalm Tour - Humble Beginnings
The area of Södermalm today is a prime example of 21st-century urbanism and renewal, even taken to gentrified extremes in certain corners. After being trumpeted as one of Europe's "coolest" neighborhoods, it would seem that Söder's status has been cemented as the 'It' place to be in Stockholm. But these hilly streets weren't always populated with stylish young people and chic minimalist cafes. Once a upon a time, this borough was home to agriculture and industry, a rural area where the poor working class of the city made their home. On our walk together, we'll unpack these historical facts to discover why Södermalm's rocky cliffs and sweeping views have always been ripe for rediscovery and regeneration.


Beginning at Slussen, the locks that separate Södermalm from the neighboring island of Gamla Stan, we'll ascend into the steep hills and tread through old streets around the neighborhood nicknamed "Häckelfjäll." Here stories of superstitious residents still lend an eerie atmosphere to the otherwise charming alleyways. We'll use this opportunity to discuss social stratification in Swedish society and the historical circumstances that caused this inhospitable topography to become a major urban district.
Birth of the Cool
As we continue through the streets of Södermalm, we'll emerge from the past into the vibrant areas that define the district today and earned Södermalm the reputation as one of the coolest neighborhoods in Europe. From exuberant nightlife along Götgatan, to cultural institutions at Mariatorget, to the independent and vintage shopping boutiques that are liberally scattered along both sides of nearly every avenue, we'll find the streets that have earned this area its reputation. Although we may stop to enjoy the local tradition of "fika" (a break for coffee and cake), we'll also ask questions about the effects this new swing towards the upper class is having on the city's demographics and future urban planning. With Stockholm in the throes of a housing crisis, many residents are waiting for years for the chance to move out of the suburbs and closer into the center. We'll ponder the future of the district as Sweden on the whole becomes increasingly urbanized.
Take Aways
Depending on the day and the interests of the group, we may even make it as far as Eriksdalsbadet, the outdoor swimming complex and miniature concrete jungle at the southern edge of Söder. Here, we'll find ourselves retreating from the hipster heaven of the more northerly roadways and discover how this site underscores the renewal of the cityscape and encapsulates the district's flair for reimagining and recycling its shared spaces. From working class industry to the 21st century's version of stylized aristocracy, our time together will help us unravel this neighborhood and the reasons why it can't be pinned down.


Where You'll Start
Tour Experts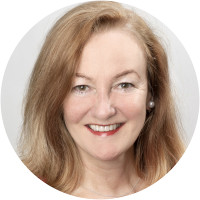 Elisabeth is a sixth-generation Stockholmer with great appreciation and in-depth knowledge of the city. She holds a Bachelor of Arts and a Masters of Interpreting from Stockholm University and enjoyed a one-year study-abroad program at the University of Minnesota. Her fields of interest comprise history, architecture, art, literature, film, and politics.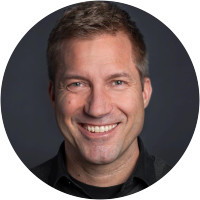 Lars is himself a world traveler, but Södermalm in Stockholm is where he feels most at home. He has a passion for Stockholm's history but very much up-to-date with the city of today. With a love of food, he is sure to know where the best chefs have their restaurants. And as a trained ranger (in South Africa) Lars is also sure to know the city's parks, flora and fauna.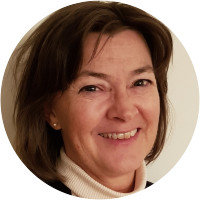 Karin grew up in the Stockholm area and spent her studying years in Uppsala, a university town one hour north of Stockholm, before deciding to move back to the capital. She holds an MA in Languages Education and has been teaching English and French in Swedish schools for about 30 years. To improve her language skills and knowledge of different cultures, she spent time working and studying in the UK, France, Switzerland, and the USA. During her years of studies in Uppsala, she also took some time off to work as a tour leader in Brussels, Paris, and on the Channel island of Jersey. More recently, during the summer holidays, she has hosted passengers traveling through the 58 locks of the Göta Canal, a waterway between the two cities of Stockholm and Göteborg, known as "The Blue Ribbon". Besides her background in linguistics and culture, her interests are music, dance, art and spending time with friends and family. Working as a qualified Stockholm guide constantly gives her plenty of new discoveries and knowledge about her city.
Reviews can only be left by Context customers after they have completed a tour. For more information about our reviews, please see our FAQ.
Tina is fabulous. She made our time with her both informative and enjoyable. Based on the conversations we were having along the way, she tailored the itinerary to show us some of the things we were talking about. We went to a grocery where she told us all about herring and the various foods she buys. Nicely done!
Jun. 21, 2022
Elisabeth provided a fantastic tour of Sodermalm. I really appreciated her insights and knowledge of the area and the city. I highly recommend this tour.
Dec. 8, 2021
We can't praise our guide, Lars, highly enough! He was so kind, funny and intelligent. We felt comfortable with him immediately. We found his extensive travel background and knowledge of Sodermalm impressive. It was a delightful tour and we were sorry to see it end.
Aug. 8, 2019