Tour Details
Tour Description
On this Gamla stan walking tour, we will walk from the palaces of power to the places for the people, covering a wide swath of Old Town Stockholm. Spending time in Gamla stan (Old Town), we walk by the Riksdagen (Swedish Parliament) and the home of the Royal Family. We'll also turn towards the Kungliga Operan (Royal Opera) and depending on the day, may stop at the Medieval Museum to dive into Sweden's earliest years. Along the way, we'll learn some of the history behind Sweden's capital city and explore what makes Stockholm and its residents tick.
Gamla stan Walking Tour
Our time together on this orientation walk will mostly be spent on the main island district that forms Stockholm's historical city center: Gamla stan, or Old Town. As we cross Gamla Stan, we'll develop a picture of how the city came to be and of life in Stockholm today. With cobblestone streets underfoot and waters of the archipelago rushing by, Stockholm's atmosphere is thoroughly charming. This is a city deeply attuned to the natural environment that surrounds its urban geography.


From certain vantage points in Gamla stan, we'll also have amazing views across the water. The skyline when viewed from the west side of the Old Town is dominated by the City Hall. The municipal building is located in another island district, but luckily, the open water gives us a clear panorama of its red brick tower. We'll make sure to discuss this notable structure and take advantage of the wide-angle view to admire its distinctive architecture.


Old Town Stockholm
While on our walk together, we'll find ourselves at the exteriors of the grandest buildings of the capital, such as the Opera House, Parliament, and the Royal Palace. (Want to go inside the home of the royals? Our
Stockholm Royal Palace Tour
is the walk for that.) These stops will help us weave the story of Stockholm, touching on the sociopolitical factors that have shaped this region for centuries. Depending on the day and the inclinations of the group, our route may spend more time discussing major sites, lingering over a fika on cold days, or winding through the labyrinthine alleys of Gamla stan.
As our walk draws to a close, an image of Stockholm will have begun to emerge: that of a historical city, rooted in its relationship with nature, but thriving and alive today.
FAQ
What happens if the weather is bad?
Our walks run rain or shine. That said, our experts will always make an effort to accommodate the needs of the group. On bad weather days, we may take an extra break inside, or spend extra time in an interior venue, such as the Medieval Museum (depending on venue opening hours).

Does this tour visit any of the interiors of the sites?
Due to the amount of time for the itinerary, this walking tour will focus only on the exteriors of the various stops along the way.
Where You'll Start
Tour Experts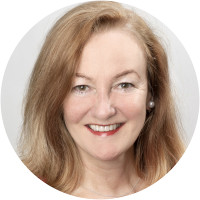 Elisabeth is a sixth-generation Stockholmer with great appreciation and in-depth knowledge of the city. She holds a Bachelor of Arts and a Masters of Interpreting from Stockholm University and enjoyed a one-year study-abroad program at the University of Minnesota. Her fields of interest comprise history, architecture, art, literature, film, and politics.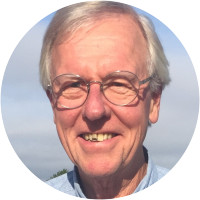 After school and military service, Björn took up languages at Gothenburg University before beginning a long and fruitful professional collaboration with one of Sweden's esteemed charter tour operators as a travel host. He worked in Spain, Italy, Austria, Switzerland and Malta and held different positions at the head office in Stockholm, including several years as CEO. For the past 30 years, Björn has been occupied as an entrepreneur in his own limited company, working in company boards and as a consultant, mainly in tourism and media. He is also an authorized Stockholm Guide with a passion for learning and for sharing his knowledge with visitors to Sweden.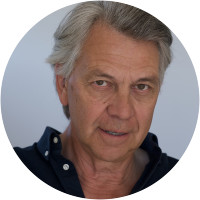 Jonas Sundberg is a qualified teacher who has taught Swedish, English and History in the Swedish school system for 40 years. He was also affiliated with the Expo magazine led by Stieg Larsson, and lectured about democratic processes in schools around the country for several years. Born and raised in Stockholm, Jonas' specialty is showing Stockholm's development from an historical point of view, including perspectives on historical and current Jewish life in the city.
Reviews can only be left by Context customers after they have completed a tour. For more information about our reviews, please see our FAQ.
no improvements needed!! Björn was great!!
May. 10, 2023
Anna did a great job of tailoring our tour to account for cold weather and what we wanted to see in Stockholm. We appreciated that she had researched where we lived to compare contrast to your, etc. We also appreciated her recommendations of what to do with the remainder of our stay and how to travel around the city, Great guide! Also liked receiving text notifications the day before the tour.
Mar. 29, 2023
Elisabeth showed us some very special hidden gems of Stockholm including the wonderful art and natural wonders of Kungsträdgården metro station. Her knowledge of history of Stockholm, Scandinavia and global geo-political history gave us a very rounded contextualised look at modern day Stockholm. And her valuable tips on what to see in 24/48 hours helped us plan our short visit. We also loved the conversation and her open, friendly nature.
Dec. 20, 2022