Tour Details
Tour Description
Tokyo's food scene needs no introduction. While the incredible array of epicurean delights—from world famous sushi shops to ramen spots hidden in basements—is well documented, navigating this sprawling labyrinth of a city can be difficult for even intrepid travelers. Amazing food abounds, but is often tucked away in alleys, unassuming buildings, or train stations. In this 3-hour Tokyo Night Tour, led by a local chef or food expert, we will trek through the neon drenched, perennially buzzing streets of Shibuya and visit some of the area's most authentic eateries, sampling their tasty plates and acquiring insider tips on the unique culinary culture of Tokyo.
The Story of Izakayas
Generally relaxed, inexpensive places to drink and enjoy snacks, izakayas have been an essential part of Japanese culture for centuries. The history of izakayas—often equated to pubs or tavernas—traces back as far as the Edo period (1603-1868), when old tea houses began selling sake and allowed visitors to sit down for small plates. In fact, the name 'izakaya' originated from a combination of two words: 'I' meaning 'to stay' and 'sakaya' meaning 'sake shop.' By the 1970s, izakayas underwent a major transformation; drink lists expanded with the introduction of foreign liquors, while the explosion of salaryman culture led to izakayas becoming the de facto locale for white collar works to wind down with friends and colleagues over savory bites and drinks.
Tokyo Night Tour
Known for nightlife, youth culture, and as a hub for locals and tourists alike, Shibuya is Tokyo's most iconic neighborhood. Comprised of sprawling avenues and spidery alleys, neon lights and multi-story displays, skyscrapers and microshops, Shibuya's food scene is as eclectic, interesting, and consistently great as the neighborhood that contains it. We will start our Tokyo Night Tour by observing the famous 'Shibuya Crossing' and learning about the area's unique history, from its namesake family, to its importance to public transport, to the explosion in commerce and development in the 1980s. From Yakitori to Japanese curry buns, we'll then snack our way through the neighborhood's most fascinating hidden-away spots, discovering the flavor of Tokyo while experiencing the city's modern energy.
Eating Through Shibuya
There are a host of different foods we may try on our Tokyo Night Tour, depending on the proclivities of the group. First, we may stop in to a local hole in the wall for snacks like tempura and hanpen fish cakes, as well as local beer or a hoppy (a beer flavored, low-ABV drink) and shochu. We'll then stop in Dogenzaka, neon sign-lined street packed with restaurants to talk about the nightlife culture of Tokyo before continuing on to a sit-down restaurant in Udagawacho, where we will glean expert insight on Japanese food etiquette—like when to use wasabi, or chopstick faux pas. We may also venture over to Nonbei Yokocho (Drunkard's Alley) for craft beer and yakitori—that is, chicken skewers, grilled over charcoal—and hop in a purikura, or Japanese photo booth complete with whimsical additions like themes and filters.
Take Aways
By the end of our Tokyo Night Tour, we will have experienced a side of Tokyo difficult for foreigners to discover. We'll have tried some emblematic local restaurants and dishes, developed a deeper understanding and respect for Japanese etiquette and meal preparation, explored the humble history of this chaotic heart of Tokyo, and, yes, sampled some of the best food in Shibuya.
Booking Instructions
Please indicate any food allergies or intolerances in the 'Notes' section when booking.


Foodies would also enjoy our
Tokyo Food Tour
, which includes an introduction to Tokyo's famous Tsukiji market and tastings along the way.
FAQ
What is a private tour?
Our private tours are limited exclusively to travelers in your party. They are designed to provide a learning experience that is completely tailored to you and your traveling companions. Private tours give you more flexibility with scheduling (you decide when the walk best fits in your trip), the ability to tailor your itinerary (we'll work to match the itinerary to the interests and dynamics of your group), and more personalized time with your guide.


What is a small group tour?
Our small group tours cover many of the same itineraries as our private tours, but they place you with other travelers in groups of 6 or less. They operate on a pre-scheduled calendar, and are designed to provide an opportunity to engage with and learn from other travelers. Most of our small group tours require at least three (3) participants to run, although there is some variation from walk to walk. However, there is some variation from walk to walk. As you sign up for a tentative walk we display the minimum number required in order to confirm.


Can the tour accommodate those with allergies or dietary restrictions? We do our best to accommodate everyone. If you have any allergies or dietary restrictions, please let us know when you book. We can check in on dishes, order ahead, and do everything possible to ensure you enjoy your tasting and meal. Vegetarians can join, but there will be fewer samples available. Gluten-free diets are easy to accommodate, but there are trace amounts of wheat in soy sauce, which is common but can be avoided.


Is it okay to tip my expert in Japan?
Context clients generally tip anywhere from 10-25% of the purchase price of a personal service such as this, depending on the quality of the experience and their tipping habits.
Where You'll Start
Tour Experts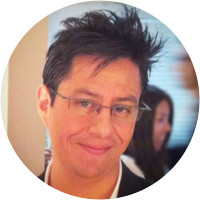 Rafael
Architect, PhD. Rafael is currently correspondent for Italian architecture magazine Domus based in Japan and has lived in Tokyo for over 13 years. He received his Master degree and PhD from the University of Tokyo under the guidance of Prof. Kengo Kuma. He is currently a Senior Guest Researcher at The University of Tokyo (Kuma Kengo Laboratory) and guest researcher at Keio University, besides visiting lecturer in other architecture institutions in Japan and abroad. Member of the JIA (Japan Institute of Architects), he co-founded and runs his architecture and urban design practice STUDIO WASABI since 2013. From 2017 he became Director of Casa Nano, an art residency in Tokyo part of Casa Wabi Foundation in Mexico. An avid toy collector, he has a keen interest in the ludic-cultural aspects between people and their cities.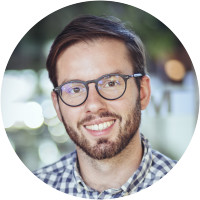 Maciej
Maciej, a professional photographer, was born in Warsaw, Poland in a family with many Japanese connections, thus the idea of traveling to the Far East was his dream since childhood. Fascinated by Japanese literature and classic cinema, he received a Master's degree from the University of Warsaw with a specialization in Japanese Studies. Before graduation, he spent one year at Kobe University and one year in Tokyo where he was an intern at the Embassy of Poland. Married for several years to Tokyo-born Japanese, a daughter of a sushi-making family, he lives and continues to discover an old part of the capital, the so called 'Low City', which he admires for its amazing history and preserved unique atmosphere. A gourmet and Nihonshu (rice sake) lover, an author of articles for the Polish press about Japanese cuisine.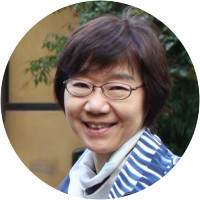 Tomoko
With the experience of living in Tokyo for the past 40 years, Tomoko is an expert on the life in Tokyo, its culture and history, and of course on Japanese food, Washoku. She finds it exciting to show the dynamic ever-changing aspects in and around this megacity to guests from around the world. Behind the modern face of Tokyo, Tomoko enjoys discovering the hidden places tracing back several hundred years to the Samurai period.
Reviews can only be left by Context customers after they have completed a tour. For more information about our reviews, please see our FAQ.
Our guide had little organization, no pre-planned sites to eat at, and aimless walking. He was the first to grab the food.
Nov. 12, 2019
Aquiles was terrific! He fit in so many tastings, we visited a charming five-seat whiskey bar, and I have never had better sushi. A wonderful evening in Tokyo.
Oct. 30, 2019
Provide subway exit, meeting place hard to find. Also provide address in Japanese. Very disappointed. Evening did not match the itinerary on the website. We spent over an hour in a food hall eating cold food at a bench. OK to see this for 5 minutes but this did not provide the street vibe. We stopped in one bar in Drunken Alley to have a drink, no food. We overstayed our welcome and locals did not call in. Stand up sushi bar was good. This tour did not deliver as per website. Would not recommend to friends
Oct. 14, 2019