Tour Details
Tour Description
The dramatic Palio horse race held biannually in the city of Siena is one of Italy's most beloved and historic sporting events. Thousands of fans from all over Italy squeeze into the Piazza del Campo to watch the race and cheer on the horses, but no one gets more excited about the Palio than the Sienese themselves, for whom the Palio is not just a race but an identity. In this three-hour Siena Palio tour we will explore the ins and outs of the Palio Siena, visiting all the spots relevant to the race, and learning how the race has come to define this city.
Siena Palio
Our tour begins in the Piazza del Campo, where all the action takes place. Here our guide will take us through the basics of the race and with archival images and video, recreate the Palio onsite. We will learn about the contrade of Siena, the distinct and rivalrous quarters of the city that have traditionally fielded horses in the race and which identify themselves almost as cities within the city. We'll explore Siena through this lens and visit the meeting houses of several contrade, as well as other significant places tied to their history.
Exploring Contrada
Each contrade has its own church where traditionally, children born in that contrada are baptized. We will also visit several contrada museums where we will learn about the animal symbol adopted by each one. Any children on the tour will enjoy picking their favorite among the snail, owl, giraffe, and unicorn.
Living History
The Palio began over three hundred and fifty years ago, and contemporary life throughout the year still tends to revolve around preparations for and loyalty to the seventeen contrade, the historic neighborhoods of the Palio race that go head-to-head twice a year. The complicated rules and maze of traditions can only be successfully untangled by a native Sienese—thus, our guide for the day will be a proud member of the Torre contrada. This colorful race is a perfect window for kids into Sienese and Tuscan traditions and culture.
FAQ
Can we take the tour on the day of the Palio?
Yes. The Palio in Siena takes place twice a year, on 2 July and 16 August. The atmosphere in the city on the days before and after the races is very rich and interesting.
Can we take this tour without kids, or is it very family-focused?
Yes, of course, we can adapt the content of the tour to the ages and characteristics of the single group.
Can we attend this tour if we have mobility issues?
Yes, we can adapt the itinerary for people with mobility issues or that are in a wheelchair.
Are any tickets included with the tour?
No, you are pre-paid for the tour only. There will be nominal site entrance costs or other fees (around 10 euros per person) that are not included in the price of the tour. It is a good idea to have some local currency on hand for these.
Where You'll Start
Tour Experts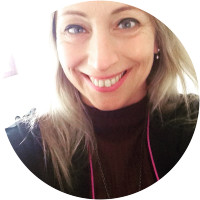 Stella has a background in art history, anthropology, enology and is passionate about the traditions of Tuscany. Based in Siena, she has been traveling since a young age, an interest started during her studies of foreign art and cultures. She graduated in English and South American Literature from the University of Siena and holds a Masters degree in Business and Tourism from Bocconi University in Milan. She received grants from University of Siena University to study in Germany and Ecuador. She became a licensed guide in 1999 for Siena, San Gimignano, Montalcino and Montepulciano. She loves Context family tours and she enjoys sharing the hidden treasures of Siena with her clients. She especially loves exploring farms and vineyards in Tuscany in order to share her passion for Brunello di Montalcino or Nobile di Montepulciano and Chianti wines along with the impressive Tuscan landscape.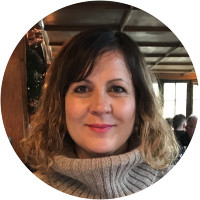 Susanna was born in Arezzo (Tuscany) where she currently resides. She is a PhD Art Historian (University of Florence) and is a researcher of the Medici family collections and Renaissance art of Florence. She is a member of the prestigious Accademia delle Arti del Disegno, worlds' oldest Art Institution, established in 1563 by Duke Cosimo I de' Medici and Giorgio Vasari. The author of several books and other publications about her subject area, including works on the Uffizi Gallery and Florentine art that have been translated into many languages, Susanna is also a teacher and educator. Susanna has collaborated with the Piero della Francesca Project and Susanna is also a certified Sommelier. Her passion for Tuscany, art and Italian wine inform her tours and lectures. She is a licensed tour guide in Florence, Siena and Arezzo.
Reviews can only be left by Context customers after they have completed a tour. For more information about our reviews, please see our FAQ.
Stella is an amazing guide!!! We all appreciated her intimate knowledge of the Palio and she made that part of our trip so much more informative.
Jun. 2, 2022
Having a resident of Siena do a Palio tour was excellent. She brought the history to life. Personable and fun. The two youngest girls on our tour (6 & 10) were overheard talking about the Palio in surprising detail after we returned to our villa. Showing the short videos of the race made it come alive for adult & kids. The archives were a treat too. The other family (our friends) had never done a Context tour and were very impressed. Even won over the 14 year old who was not that interested at the outset. She loved it!
Sep. 1, 2016
Wess was our guide and he was fabulous. We had our 7 and 10 year old children and they were fully engaged and loved his tour. He taught them so much about the Palio they said the tour was one of their favorite things on our trip. He took us on a secret route the kids loved. He also was so kind we all enjoyed talking to him and asking questions.
Jun. 23, 2016