Venues

La Boca Neighborhood and San Telmo Neighborhood
Lecture Details
Photos & Highlights
Presented by the same world-class experts as our walking tours, Context Lectures highlight must-see attractions, reveal hidden landmarks, and explore the best things to do during your trip so you don't miss a thing.
Lecture Description
"Oh my beloved Buenos Aires, when I see you again there will be no more sorrow." The first verse of one of the most iconic Tango songs in history evokes the nostalgia and charm of this must-see Latin American city, where time seems to have stopped. Once a poor distant corner of the Spanish empire and later one of the wealthiest cities of the world, Buenos Aires is a city with an unstable history full of twists. Discovering its different layers may be challenging without proper planning.
Meet Your Expert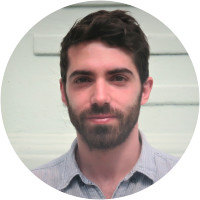 Juan Cruz is a lecturer in History of Design at the School of Architecture, Design and Urbanism of the national Universidad de Buenos Aires. He is also a researcher, currently involved in a project about the models of beauty in Buenos Aires in the period 1800 - 1830. Juan Cruz has a degree in music and plays violin in a symphonic orchestra as well as being a part of a tango group. He has participated in a wide range of seminars and courses related to design, architecture, art history and music. In the past, he has worked in two vastly different cultural institutions: an opera house and a center of contemporary art. He has also travelled through thirty countries and considers travelling one of the most enlightening experiences and ways to learn.
This lecture has been designed to provide a list of the city's top highlights, but also an overview of different districts. Links to websites and calendars are also provided, to make sure you can make the most of your experience in town. We will learn useful tips about transportation, weather, currency, and other aspects that any traveler should know before planning a trip to the city.

Led by lecturer and researcher Juan Cruz Alerini, this lecture will explore the architectural heritage of this city, discuss Tango and how to experience it, take you on a journey through local parks, and guide you through the most authentic cafés in town.
How do I access the lecture?
Once you complete your purchase, you will receive an email with a link to stream the lecture on the Context Travel website. You can also access your past purchases anytime under
My Orders
. Please ensure you are logged into your account to open the streaming page. 
Is closed captioning (i.e. subtitles) available?
Yes! All of our lectures have the option to turn on closed captioning should you have difficulty hearing the expert.
How long does each event last?
Our recorded lectures typically run for 60 minutes.
How can I share this lecture with friends or family?
You are welcome to watch together with friends or family but each person viewing on their own device will need to purchase the lecture individually.
How long does my access to the lecture last?
Once you purchase a lecture, you are welcome to view it as many times as you like and your access does not expire.
What is your cancellation and refund policy?
Sales for recorded lectures are final upon purchase. Please contact us at
digital@contexttravel.com
if you have any questions or concerns about your purchase.
Can I purchase a gift card for a friend who is traveling?
Absolutely! Gift cards can be
purchased here
. Gift cards are good for 365 days from the date of purchase.