Tour Details
Tour Description
Buenos Aires is one of the world's most exciting culinary destinations with an array of young chefs, innovative restaurants, "closed door" private supper clubs, and high quality food purveyors. In this 3-hour Buenos Aires Food Tour we'll join a local chef or food writer to experience the front lines of Argentine cuisine, learning about its traditional roots and discovering the future of this interesting gastronomic scene (with plenty of tastings, naturally).
¡Provecho! - Buenos Aires Food Tour
Taking to the streets of San Telmo, Buenos Aires' oldest neighborhood, we'll begin by learning the basics of Argentine cuisine over a sampling of spirits, freshly made bread and a spread of cheeses in a historic 'pulperia' -- a social club, restaurant and grocery store. We will discuss the country's Italian and Spanish roots and the importance of family, food, and sharing a meal. After a walk through the historic streets, we will then try a gourmet take on one of the country's only street foods, the choripan, and discuss the importance of historic gaucho culture and its influence on the local palate. We continue this line to the famous San Telmo Market, one of the city's last standing food markets to discover traditional foods that porteños enjoy daily.


(Note: for a deeper look at San Telmo and the founding of the city, check out our Buenos Aires History Tour.)
Meat: the Centerpiece Argentine Cuisine
A traditional Buenos Aires Food Tour wouldn't be complete without sampling the country's famous asado (grilled meats), which is as ubiquitous to Argentine culture as soccer and wine. We will visit one of the city's most popular types of restaurants, the neighborhood parrilla, to sample Argentina's sacred eating tradition. As per custom, this will be a carnivorous stop and we will sharing a bife de chorizo, sirloin steak seasoned with salt and served with chimichurri or salsa criolla, grilled provoleta cheese and grilled bell peppers, all watered down with Argentina's famous Malbec.
Take Aways
We will come away from this food lover's dream walk with not only sated, but also a renewed appreciation of Argentine culture by way of one of it's favorite activities: sharing good food. This Buenos Aires Food Tour pairs well with our Buenos Aires Tango Tour for a full hands-on cultural immersion in Buenos Aires.


Notes: There is a $40 per person tasting fee that will be applied to your order at checkout. Please indicate any food allergies or dietary restrictions in your trip notes when booking and we will do our best to accommodate. Vegetarians can attend group walks, however, a private walk would allow the guide to custom design the walk for you. The walk's tastings are equivalent to a full meal.
FAQ
What is included in the walk?
There is a USD$40 mandatory tasting fee that covers the food and drink of the walk.


I have dietary restrictions. Can I take this tour?
We will do our best to accommodate you if you are on a group tour by ordering appropriate items. Taking a private tour would allow us to tailor even more fully to your needs. Please note any dietary restriction in the "notes" section when you book, and keep in mind that if you have severe allergies we cannot guarantee that the foods prepared in restaurant kitchens will not be subject to cross-contamination.


This walk takes place around lunch or dinner time. Will the tastings be enough for a meal?
The tastings on this walk are generous and equivalent to a full meal.


Where You'll Start
Tour Experts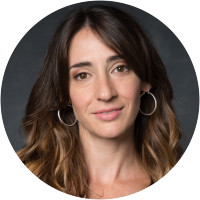 Salomé was born in Mendoza, Argentina, and moved to Buenos Aires at the age of eighteen to become a professional actress and English translator. She later studied and worked in California, Madrid, and London, where she also taught Spanish, but ultimately moved back to Buenos Aires to develop her acting career in theater, TV, and film. Besides languages and acting, she also has a passion for Argentine social culture, such as the art of dining and Tango. Salome loves helping visitors learn about her adopted city's culture and its diversity, in addition to showing them an insider's view of its cafés, restaurants, theaters, and Tango bars.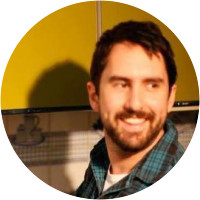 Kevin first visited Buenos Aires during a study-abroad program in college, and, after completing his degree in global studies and Spanish at the University of California: Santa Barbara, he returned to live in the Argentine city. Upon arriving in his new home, he began exploring the city's vibrant emerging arts as the managing editor of bilingual culture website Whats Up Buenos Aires. Currently he runs <a href="http://masamakestacos.com/">MASA</a>, where he organizes a weekly supper club from his home and regular pop-ups with restaurants around Buenos Aires. He is also the restaurant columnist for Buenos Aires-based English news media <a href="http://www.thebubble.com/category/featured/the-clean-plate/">The Bubble</a>. His writing has also appeared in Munchies, The New Worlder and Savoteur.
Reviews can only be left by Context customers after they have completed a tour. For more information about our reviews, please see our FAQ.
Kevin did a really nice job showing us the neighborhood, the food scene and also giving us a deeper view into the culture of the city.
Jan. 31, 2022
Kevin was a great guide. His experience as an American in Buenos Aires really connected with us. He has deep knowledge of the food and culture. Our family members, ranging in age from 19 to 81, all loved every minute of it. I would highly recommend this tour as a way to get to know the food and culture of the city.
Dec. 24, 2021
Kevin was a fabulous guide who introduced us to several different types of foods of Buenos Aires while explaining the variations of the food in other parts of Argentina and the historical derivation of the food types. Kevin was very knowledgeable and personable; he helped us download the app for Cabify, a local version of Uber. He also made several restaurants recommendations based on his own experiences at each one. A super afternoon! Thanks! Jim and Rich
Dec. 4, 2021