Lecture Details
Photos & Highlights
Presented by the same world-class experts as our walking tours, Context Lectures highlight must-see attractions, reveal hidden landmarks, and explore the best things to do during your trip so you don't miss a thing.
Lecture Description
How did a Paris train station become the mecca of Impressionism? This question summarizes the incredible transformation undergone in the early 1980s by an abandoned train station in the heart of the City of Light. First inaugurated for the 1900 world trade fair, the building is typical of this transitional period: a carved limestone envelope around a structure of riveted iron beams. Turning it into a museum was no easy task, but the stunning result is that it now hosts the world's largest collection of impressionist and post-impressionist paintings, as well as sculptures by the period's most appraised artists such as Rodin, Carpeaux, Camille Claudel, and Maillol.
Meet Your Expert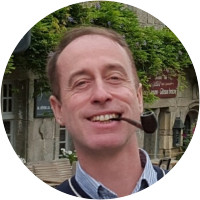 Even before getting his university degrees in Law and Business, Laurent was the youngest "guide-conférencier" to obtain his license in France at the age of 16. With an authentic passion for art and history, he had a previous career in international business and marketing before focusing entirely on his job as guide. An art collector himself, particularly fond of painting, he attended open courses at the Ecole du Louvre and graduated from IESA art school. His purpose, thanks to a very participative approach, is to make you see and understand art rather than just learn about it.
The period covered by the d'Orsay collections is key to the canon of French and global art history. During our conversation, we will journey from 1848 and the rise of modernist emperor Napoleon III to 1918 and the end of WWI. This period witnessed the birth of impressionism and its evolution towards modern art. Manet, Monet, Renoir, and later Van Gogh and Gauguin kept re-inventing the codes of Art. All of them lived in Paris, and knew, and often influenced each other. From this creative melting pot, a revolution in art was born.


Before you go there, there are a certain number of things you need to know to find your way. What new ideas and practices in painting led to impressionism, and how redefining colors and shapes gave artists unprecedented freedom. How the massive audience they reached in exhibitions gave them a political dimension and a perfume of scandal, and why their eager quest for new models took them so far away from their native land. All these questions are key to understanding this thriving artistic period and to make the most of your exploration of the d'Orsay collections.
How do I access the lecture?
Once you complete your purchase, you will receive an email with a link to stream the lecture on the Context Travel website. You can also access your past purchases anytime under
My Orders
. Please ensure you are logged into your account to open the streaming page. 
Is closed captioning (i.e. subtitles) available?
Yes! All of our lectures have the option to turn on closed captioning should you have difficulty hearing the expert.
How long does each event last?
Our recorded lectures typically run for 60 minutes.
How can I share this lecture with friends or family?
You are welcome to watch together with friends or family but each person viewing on their own device will need to purchase the lecture individually.
How long does my access to the lecture last?
Once you purchase a lecture, you are welcome to view it as many times as you like and your access does not expire.
What is your cancellation and refund policy?
Sales for recorded lectures are final upon purchase. Please contact us at
digital@contexttravel.com
if you have any questions or concerns about your purchase.
Can I purchase a gift card for a friend who is traveling?
Absolutely! Gift cards can be
purchased here
. Gift cards are good for 365 days from the date of purchase.
Reviews can only be left by Context customers after they have completed a tour. For more information about our reviews, please see our FAQ.
Laurent was WONDERFUL. So informative and
Aug. 18, 2023
A superbly organized analysis of impressionism and its context and influence, illuminated by the collection of the Musee d'Orsay, plus some fun facts about the train station. A perfect combination of major themes and interesting details.
Mar. 14, 2023
I really enjoyed this lecture. The speaker is knowledgeable, of course, but presented the information in a very accessible, interesting way. I learned a lot (and I already knew some about impressionist painting) and spent a very enjoyable hour.
Mar. 13, 2023