When it comes to cheese, the French get all the glory. And—while they certainly have a rightful claim to fromage prowess—we think that British cheese is equally intriguing. Cheesemaking (and more importantly, cheese eating), after all, isn't a zero-sum game: for our plates, the more cheese the better.

To learn a little bit more about the history of British cheese, we need look no further than Ned Palmer, a London cheesemonger worth his weight in Gouda and a member of the Cheese Grader's Guild. Ned also happens to lead our Context London Cheese Tasting tour and is a published author (check out his recent book, A Cheesemonger's History of the British Isles). We recently had a chat with Ned to understand how it is that British cheese became what it is today: here are his musings on the twists and turns of British cheese history:


A Royal History
It seems odd to suggest that cheese might be an important part of any special event, and more so to suggest that "cheese of honor" be British. However, there's a history of British cheese as a royal wedding gift. This tradition dates to the wedding of Queen Victoria in 1840, when a group of farmers from Somerset combined the milk of 750 cows to make a giant Cheddar wheel weighing a barely believable 11 hundredweight. (For those of us less versed in Victorian weights and measures, that translates as 1,232 pounds, or 589 kilograms.) A normal artisanal Cheddar weighs about 48 pounds (or 24 kilos), and that's plenty heavy enough—trust me. Even Queen Victoria, famed for her hearty appetite, was reputedly unable to finish this enormous offering. In a dramatic twist, the cheese then became the subject of a protracted legal battle as to its ownership, and ultimately disappeared. For once, the phrase 'eaten up in legal fees' was literally true.


A British Cheese Renaissance
For centuries, the British have been making cheeses that are smelt around the world. Although there was a bit of a blip in UK artisanal cheese production during the Industrial Revolution and the first half of the 20th century, the 1970s marked the beginning of a British Cheese Renaissance. At the forefront of this movement was Neal's Yard Dairy, a great British cheese shop owned by the redoubtable Randolph Hodgson. Frustrated with the bland cheeses available in supermarkets, Hodgson sought out remaining British artisan cheesemakers and reinvigorated British cheese production, often taking inspiration from continental Europe.
Thanks in large part to Hodgson's efforts, the global reputation of British cheese has been on a meteoric rise—so much so that some British cheeses are becoming household names. Two of the most sought after are Montgomery's Cheddar and Colston Basset Stilton.


British Cheese Varieties
The most famous of British cheese varieties is Cheddar, whose reputation took a knock with the invention of factory Cheddar in the 19th century, when it became the most widely produced cheese in the world. While the market may be dominated by the mass-produced variety, artisanal Cheddars still persist. One of my personal favorites is Keen's, a sharp, creamy cheese made in Somerset, the home of British Cheddar; and the aforementioned Montgomery's, a balanced, savoury, and earthy cheese made down the road from Keen's on Manor Farm. Both the Keen and Montgomery families have been making Cheddar for generations.
And then, of course, there's Stilton. If Cheddar is the king of British Cheese, then Stilton is his Queen. A creamy blue cheese, Stilton is known for its dizzying complex of flavors that can range from maltiness and savory-umami notes to a trace of good old 1970's Hubba-Bubba bubblegum.


Lesser-known Varieties: The Territorials and Modern British
Less known outside Britain are a family of cheeses called 'Territorials,' which includes Lancashire, Cheshire, Red Leicester, and Caerphilly. These are a style unique to Britain: crumbly textured hard cheeses with a delicate flavor. One of my particular palate pleasers is Gorwydd Caerphilly, made by the Trethowan family in the West Country.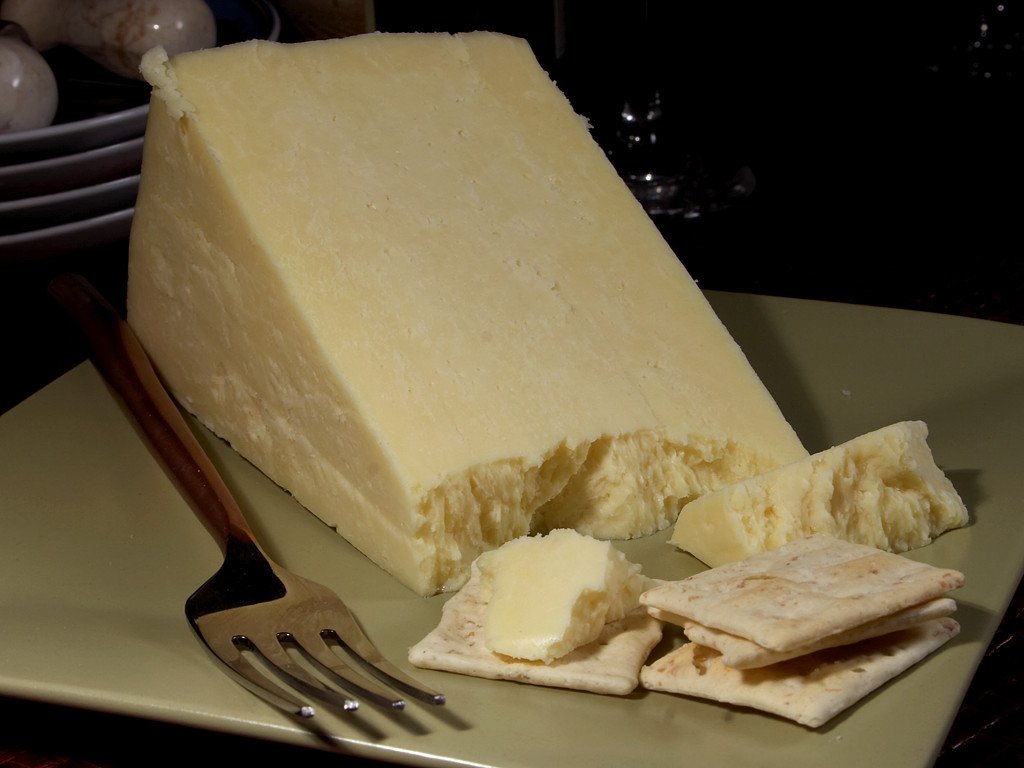 Other artisanal cheeses that have come into being since the British Cheese Renaissance are often referred to as 'Modern British'. They're also known among the cheese fraternity as 'New Wave Cheeses,' and there's no shortage of cheesemakers popping up to surf this milky wave. One of the originals is Mary Holbrook, who started making cheese on her small farm in Somerset in the 1970s. Look for Mary's Tymsboro, an ash-covered pyramidical goat cheese with an intense peppery flavor that was originally based on Valençay from France's Loire Valley—but has long since grown into quite its own thing.
Further east in Lincolnshire, Simon and Tim Jones make Lincolnshire Poacher, a cheese that has been described as the love-child of Cheddar and Gruyere. The Jones brothers were taught by one of the legends of British cheese history, the late Douglas Campbell, who learned his craft in Switzerland.


The Plot coagulates
Among the most contentious in the history of British cheese is Joe Schneider's Stichelton. Here's the controversy: it's currently illegal to make raw milk cheese and call it Stilton, as the official product definition (or PDO) specifies that the milk must be pasteurized. Consequently, when Joe wanted to make a (deep breath!) raw milk Stilton-style blue cheese, he had to come up with another name. And Stichelton—a 12th-century spelling of Stilton, a village in the Midlands—came to mind. Not to reopen our ancestral wounds but Joe is, by the way, American … so I'll just leave you to imagine how much fun this particular repartee has been to observe.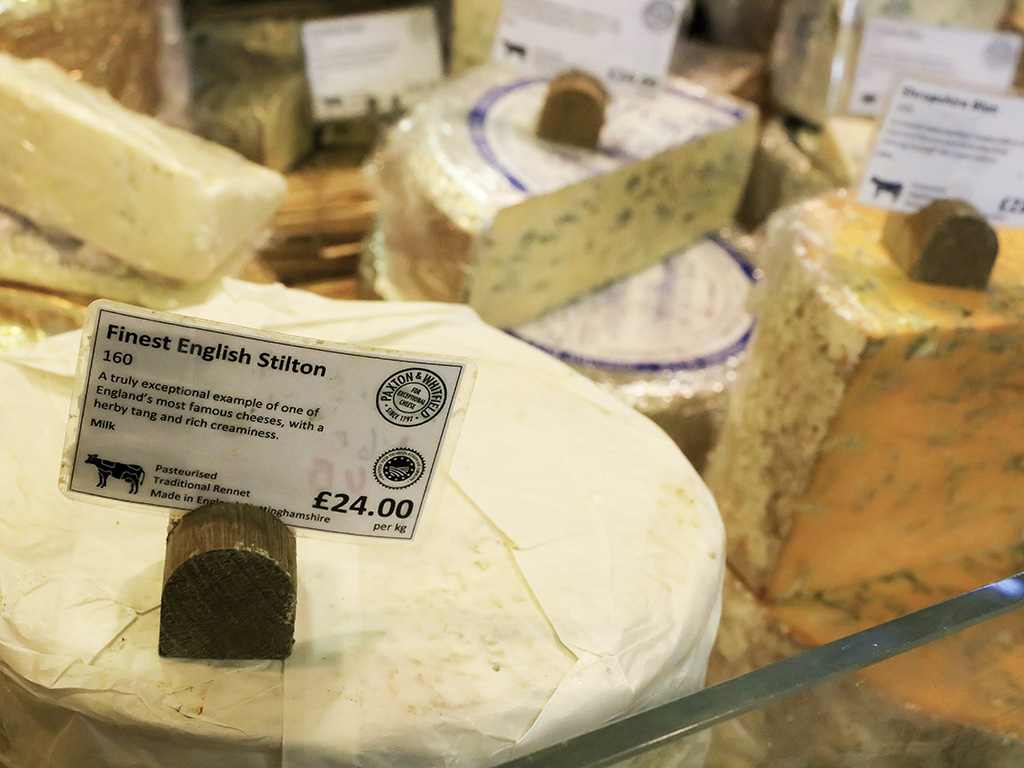 If you still have room—and who doesn't have room for more cheese—wander on over to read about a few of my favorite British cheese and wine pairings.
Ned Palmer is a cheesemonger and member of the Cheese Grader's Guild, jazz musician, and philosopher, in that order. Ned began his career in cheese on the Gorwydd Caerphilly stall at Borough Market before going to work for Neal's Yard Dairy. He set up The Cheese Tasting Company in 2014, you can be sure to find him hosting cheese-related events all over London.