We all want to go to the Smithsonian and the Met for their world-renowned, bucket-list collections, but the crowds, the chaos, and the hype can make your experience at these high-profile museums less special. Of course, it goes without saying that you should definitely check out these museums at least once if you're in DC (especially since the Smithsonian institutions are FREE) or New York, but there are hidden gems strewn across the States that are begging to be visited. You owe it to the adventurer in you to take a gander through these lesser-known museums that are brimming with history, intrigue, and interaction. Before you begin, don't forget that you can see the world's leading museums with Context.
We'll start in New York City and end in San Francisco, sweeping through the nation's top destinations.

New York
1. Tenement Museum
The Tenement Museum is more well-known among the low-key museums, and well-worth the regard. Celebrating immigrant and migrant experiences in the city, you can experience the 1860s-1980s tenement living in this open and inclusive institution. Go on building tours like At Home in 1911, a replica of a 1910s apartment belonging to an Eastern European Jewish family that worked in the garment industry. An ongoing struggle that continues well into the present, you'll see firsthand the challenges that early 20th-century immigrant families faced with balancing identity, work, family, and community.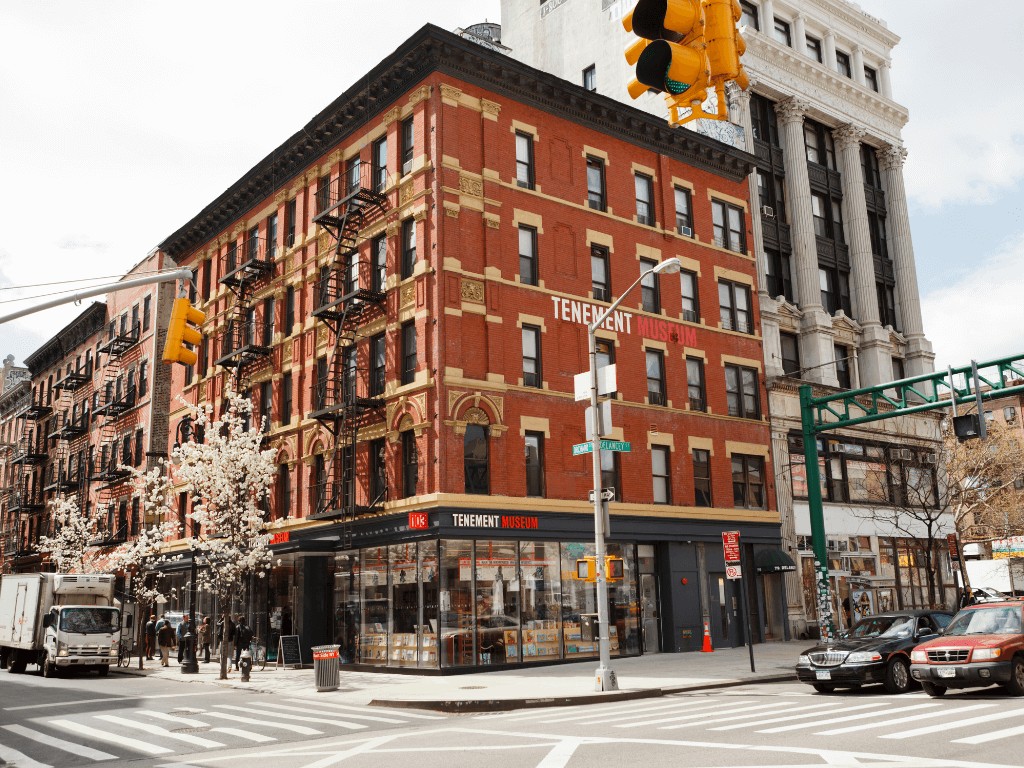 For more on the immigrant experience in New York City, hop on Context's The American Dream: Freedom and Immigration at The Statue of Liberty and Ellis Island walking tour with us.
Hours and Info:
Sunday: 10:00 am - 6:00 pm
Monday: 10:00 am - 5:00 pm
Tuesday: 10:00 am - 5:00 pm
Wednesday: 10:00 am - 5:00 pm
Thursday: 10:00 am - 5:00 pm
Friday: 10:00 am - 6:00 pm
Saturday: 10:00 am - 6:00 pm
Website: https://www.tenement.org/

2. Museum of Food and Drink (MOFAD)
MOFAD, or the Museum of Food and Drink is perfect for the curious traveler. A very big part of understanding a culture's history is sampling its cuisine. This interactive museum takes food history seriously by enabling its visitors to taste, touch, and smell its exhibits. Both online and in-person, you'll learn about the foodways of many different people including those of immigrant communities in the United States.
Want more food experiences in New York City? Check out our New York Food Tour: Italian Gastronomy walking tour that focuses on the history of Italian immigrants as you sample delicious dishes.
Hours and Info:
10:00 AM - 5:00 PM
Wednesday - Sunday
Website: https://www.mofad.org/

Boston
3. Isabella Stewart Gardner Museum
Over the years, the Isabella Stewart Gardner Museum has garnered more and more familiarity due to the reputation of its eclectic collector, Isabella herself, and the great art heist that occurred here in 1990, an investigation that is still ongoing.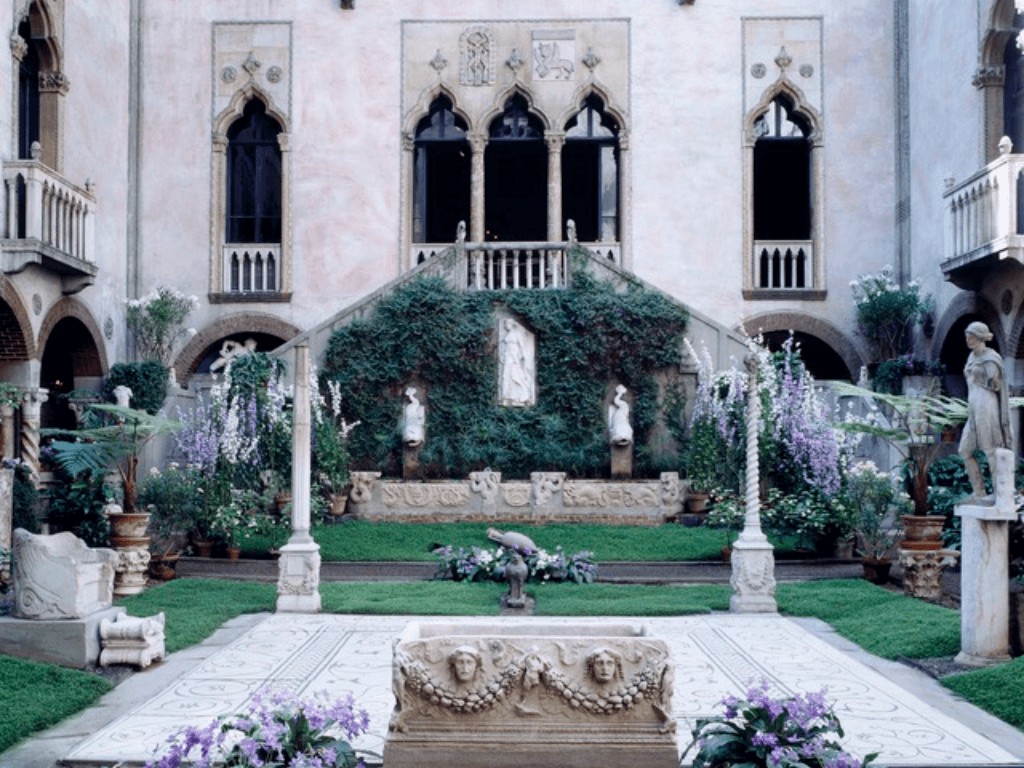 The Isabella Stewart Gardner Museum houses some of the best art pieces in the world, boasting works by Titian, John Singer Sargent, Rembrandt, Manet, Vermeer, and so much more. The extensive curation and collection over a century is owed to the careful eye of Isabella Stewart Gardner who lived a life abundant with travel, affording her many connections to important artists, movements, and important figures in history. In fact, Henry James introduced Isabella to John Singer Sargent and the two developed a good friendship.
You'll also find wonderful gardens, music compositions, and contemporary art in this renowned museum as well. The Titian Room is well worth a visit!
If you're interested in more art reminiscent of the Isabella Stewart Gardner Museum, you'll have to check out our breadth of art history seminars online.
Hours and Info:
Monday | 11 am–5 pm
Tuesday | Closed
Wednesday | 11 am–5 pm
Thursday | 11am–9 pm
Friday | 11 am–5 pm
Saturday | 10 am–5 pm
Sunday | 10 am–5 pm
Website: https://www.gardnermuseum.org/

4. Boston Athenaeum
We're lovers of learning at our very core, and the Boston Athenaeum is a haven for the question hungry knowledge seeker. Founded in 1807, this cultural institution is one of the most renowned independent libraries in the United States. Aside from its profound collections and volumes of history archives, you can also find dynamic exhibitions, lectures, concerts, and other cultural programming there. It's a cornerstone of the community, serving not only as a distinguished library but also as a meeting place for an intellectual exchange of ideas.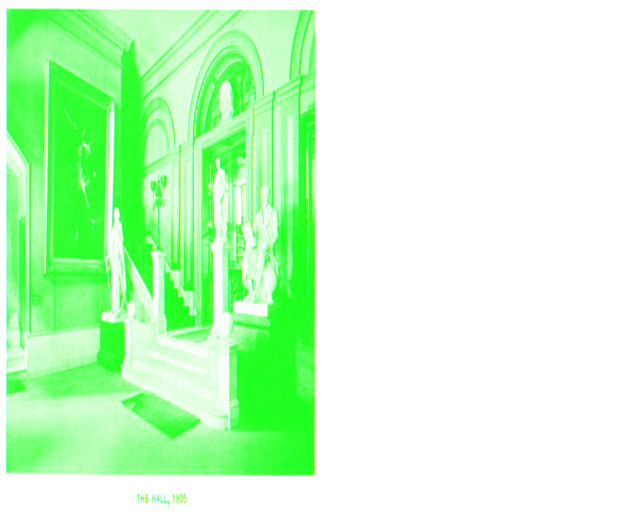 History aficionados will drop their jaws at the sheer wealth of old photos, rare books, manuscripts, maps, and other valuable artifacts from the past that exist on the shelves of this monumental space. Understandably, these collections have a particular emphasis on local Boston history, New England, and English and American literature, but you'll also find art objects like paintings, sculptures, and other relics from American history.
Hours and Info:
Monday: 9am - 8pm
Tuesday - Thursday: 9am - 9pm
Friday & Saturday: 9am - 5pm
Sunday: Closed
Website: https://www.bostonathenaeum.org/

Chicago
5. Museum of Science and Industry
The Museum of Science and Industry in Chicago is the largest science museum in the Western Hemisphere. Founded in 1933, it has an extensive history that backs up its reputation as one of the best, most interactive science museums in the States. You'll especially want to bring the kids to this one too. In fact, the founder, Julius Rosenwald, was inspired to open this institution after watching his own child's amazement at an interactive museum exhibit.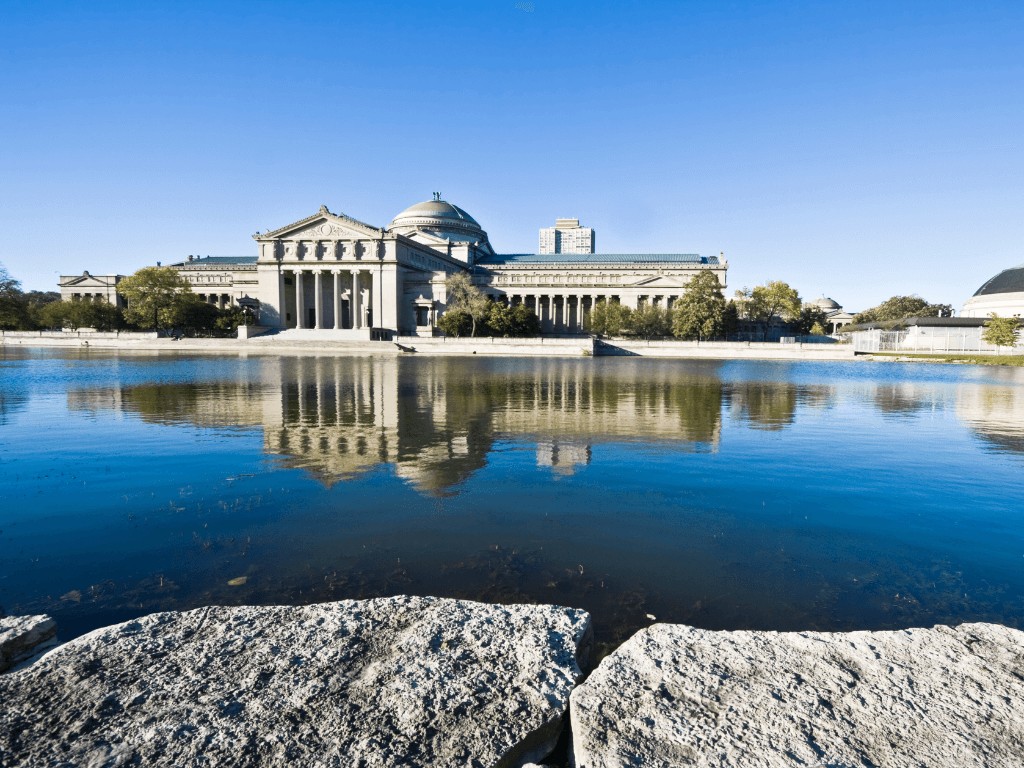 Some of the coolest interactive experiences you can enjoy with the whole family here include an aviation exhibit that models the 1960s feel of a plane, a German submarine from World War II, a real-time view of our planet, an analysis of whispers, and so much more! Almost every exhibit inside the Museum of Science and Industry is made to be hands-on and fully immersive.
While primarily a science museum, you can also find art and architecture artifacts too. On display now are two exhibits that focus on Black history.
Lastly, you also can't miss the Giant Dome Theater, which shows beautiful, 360-degree views of a world come to life in Antarctica, the Dark Universe, and Ancient Caves.
Hours and Info:
Daily from 9:30 a.m. to 4 p.m.
Website: https://www.msichicago.org/

6. Peggy Notebaert Nature Museum
Located in Chicago's biggest green space, Lincoln Park, The Peggy Notebaert Nature museum aims to foster an urban connection and understanding to nature. This earth-friendly institution also has a longstanding history in Chicago, celebrating its 165 anniversary in 2022. From a wide collection of specimens to understanding weather patterns, there's something that everyone can learn and enjoy.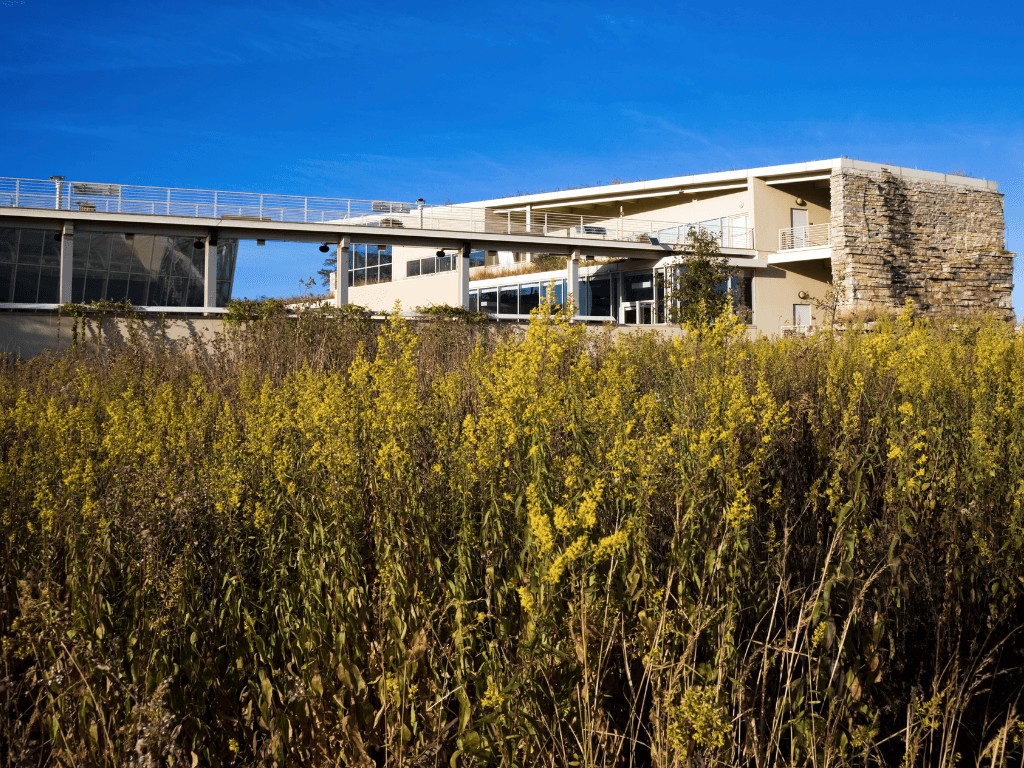 An exhibit that you should definitely check out if you're lucky enough to find yourself in this amazing place is the Judy Istock Butterfly Haven. No nature institution is complete without a greenhouse and the Butterfly Haven is a very unique one. The 2,700 square foot tropical space is home to more than 1,000 butterflies with around 40 different species. The Nature Museum even does a special daily butterfly release event!
Another exhibit worth mentioning is the Pattern in Nature: A Bridge between Art and the Natural World. This interesting art showcase is inspired by patterns that naturally occur in nature. Check out a beautiful mixed media study that originates from a baculite fossil.
Hours and Info:
Thursday - Monday: 10 am to 4 pm
Website: https://naturemuseum.org/

7. Eastern State Penitentiary
While this one is less of a museum (though the experience includes exhibits and art installations), it made our list because of its uniqueness as a cultural institution. From 1829 to 1971, Eastern State Penitentiary was one of the most infamous and expensive prisons in the world. The original intention of this jailhouse, like many old prisons, was to still regret and penitence in its dwellers. Desolate walls and isolating chambers give you the impression that this ruin is no more haunting now as it was then. You can learn more about the origins of prisons and where the future of the criminal justice system is headed in an incredible guided tour through the institution.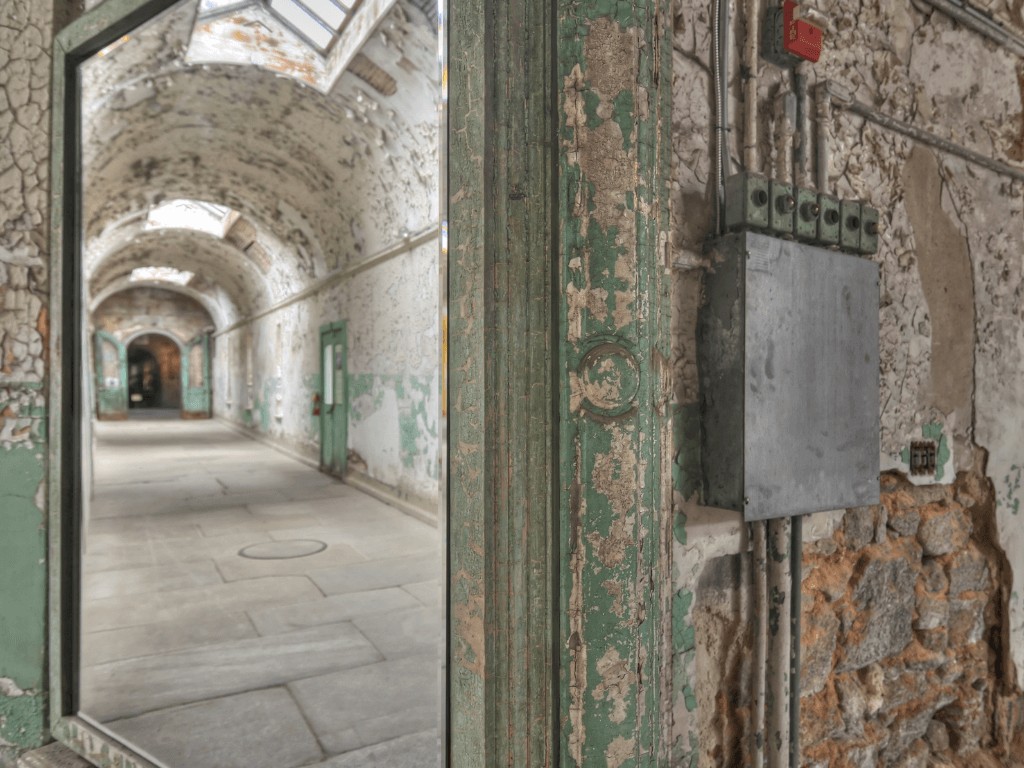 Special rooms at the Eastern State Penitentiary include Al Capone's cell, Jewish Life at ESP, award-winning art installations, and thought-provoking and interactive exhibits on prison reform today.
There's a number of ways you can enjoy meandering through the dark halls of the past, be it through audio guide or an actual guide. The audio guide option comes included in a general ticket, and uses the wonderfully apt voice of Steve Buschemi to inform you of what went on in the many rooms of ESP.
Hours and Info:
Wednesday - Sunday: 10am to 5pm
Save $2 by purchasing ticket in advance.

Website: https://www.easternstate.org/
8. Mutter Museum
Even more fascinatingly eerie than the Eastern State Penitentiary might be the Mutter Museum in Philadelphia. This medical museum houses one of the best, if not the best, collections of anatomical artifacts, medical instruments, bodily specimens, and so much more. Here, you'll learn about the human body, both its limitations and its incredible ability to endure. You and your family (if the little ones have the stomach for it) will delight in this institution's unique offerings from preserved remains to skulls from famous people in American history.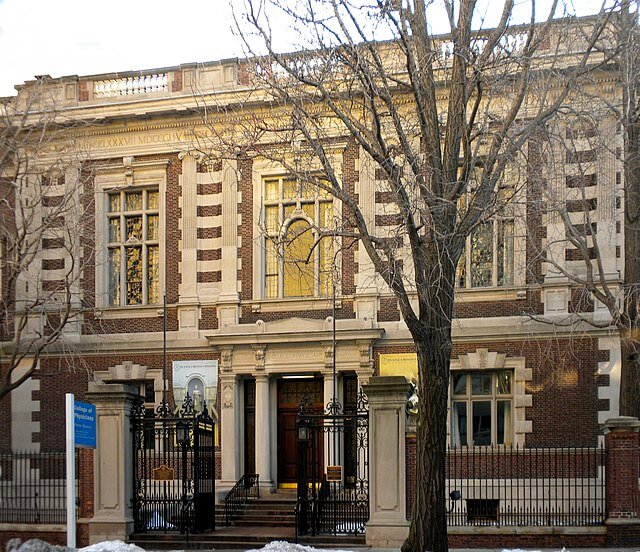 Some particularly interesting things on display include a body preserved in a fatty substance called adipocere, the liver of a pair of siamese twins, and a collection of swallowed objects that Dr. Chevalier Jackson accrued over seventy-five years. If you guessed that some of these swallowed objects included metal toy jacks, a padlock, and an intact turkey heart, you'd be right.
Hours and Info:
Wednesday - Monday: 10 am to 5 pm
Website: https://muttermuseum.org/

9. Art Museum of the Americas
Amongst the Smithsonian giants like the Natural History Museum and the Air and Space Museum, it can be easy to miss DC's lesser-known cultural institutions. The Art Museum of the Americas is a prime example of a smaller museum in the nation's capital that you won't want to leave without seeing.
Originating in the mid-20th century, this important art museum is one of the oldest museums dedicated to Latin American and Caribbean art in the country. The collection housed here is a good representation of the many eras and trends occurring in the Americas and includes sculpture, photography, print, paintings, drawings, and more.
Two exhibits worth mentioning both celebrate women: Women in All Their Diversity and a solo exhibition by Trinidadian artist Wendy Nanan. These displays portray a woman's strength in the face of adversity and include a variety of different artistic mediums or paintings that culminate in a remarkably powerful overall effect.
Hours and Info:
Tuesday - Sunday: 10 am to 5 pm
Website: http://museum.oas.org/index.html

10. Planet Word
Planet Word is a bibliophile's paradise. While it opened up recently in 2020, it has well earned the acclaim it deserves in these short years. This impressive museum celebrates the beauty of words in all of her forms. Housed in a former school, its many rooms contain amazingly interactive exhibits that will make you and your whole family appreciate literary devices, literary classics, and languages from all over the world. Among its treasures, you'll find karaoke, a magical library that brings your favorite books to life, and a secret door to a quiet poetry nook.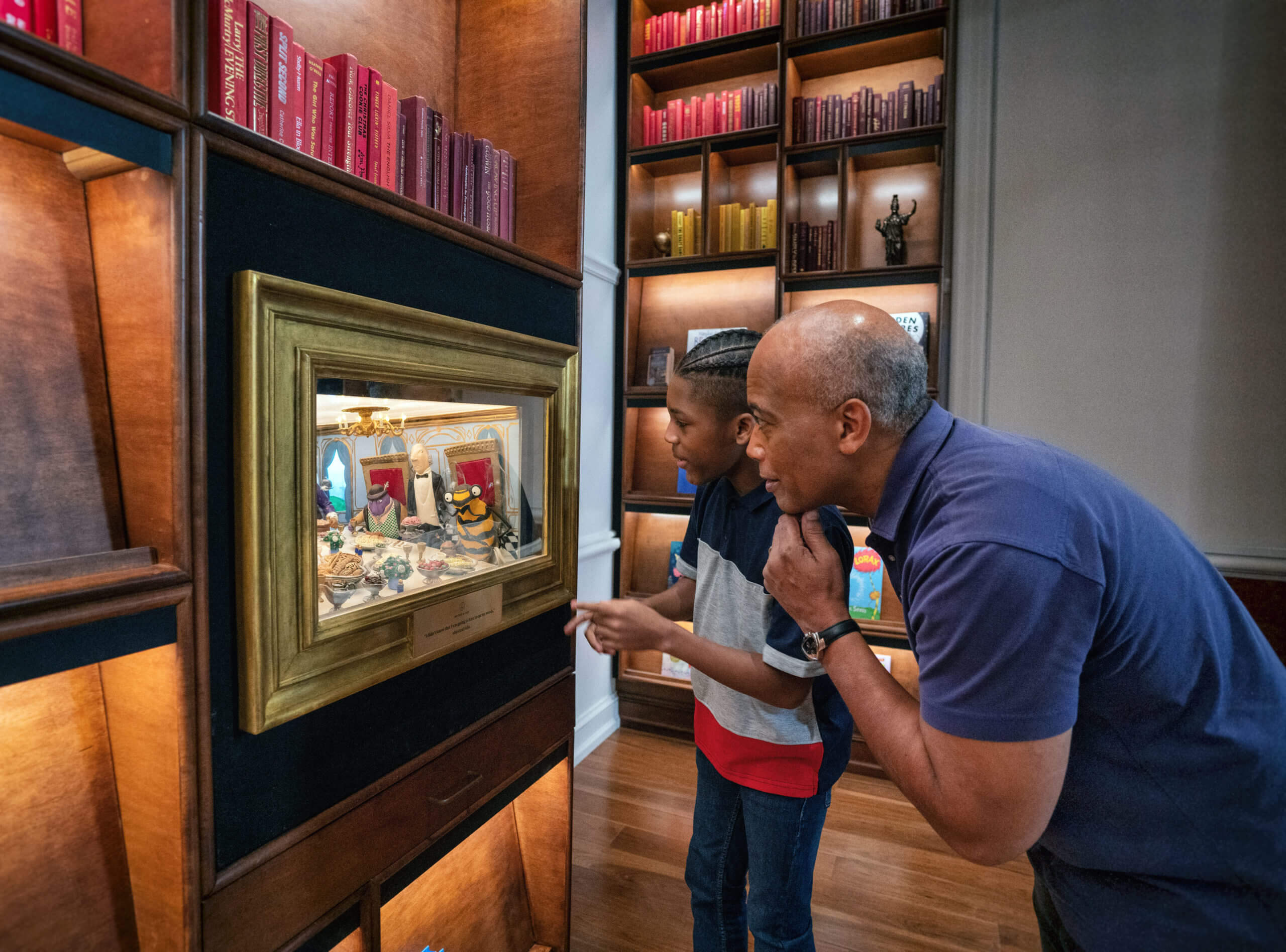 The awe of Planet Word lies in its details. You can tell that each exhibit was well thought out — even the elevator is an experience! Another fine detail you might like is their idiom game corner where you can guess what idiom a cardboard cutout represents with a partner. This amazing institution will convert any reluctant reader into a literature lover. (Image: DuHon Photography)
If you're an appreciator of words yourself, you'll have to check out our many seminars and courses on literature and books.
Hours and Info:
Thursday - Sunday: 10 am to 5 pm
Website: https://planetwordmuseum.org/

New Orleans
11. New Orleans Jazz Museum
It's only fitting that there is a museum dedicated to jazz in the music genre's birthplace. If you've ever been to New Orleans, you know that the sweet sound of jazz fills the streets night and day. The New Orleans Jazz Museum celebrates the history of jazz through interactive exhibits, musical performances, and other types of programming.
Visitors can view a series of five rotating exhibits when they enter this fine cultural institution. Not only are they focused on the history of famous jazz musicians, but you can also find jazz-related paintings and photography as well.
The rotating exhibits on display now include musician and photographer Zack Smith's Festival Portraits, James Michalopoulos' Music Paintings, the iconic music photographs of Rick Oliver, a dedication to Louis Prima, and an exploration of New Orleans' drum culture. All in all an impactful look at jazz through many different perspectives.
Hours and Info:

Tuesday - Sunday: 9 am – 4 pm
Website: https://nolajazzmuseum.org/

12. Museum of the Southern Jewish Experience
When exploring the Jewish diaspora, people don't often think of the southern United States as somewhere where Jewish communities existed, which is what makes this museum so unique. The Museum of the Southern Jewish experience aims to preserve the history of Jewish people in Charleston, Savannah, Mobile, New Orleans, Houston, and other southern cities. There are over 4,000 artifacts that you can find here, including Judaica, household items, business records, photographs, letters, and other forgotten objects left over time.
There are also temporary and permanent exhibits that range from a state by state look at Jewish communities in the south to a timeline of different people's stories and histories dating from around 1918. There's also a rotating special display for a more inside look into the life and experience of Southern Jewish people.
Hours and Info:
Wednesday - Monday: 10 am to 5 pm
Closed on Tuesdays
Website: https://msje.org/

Miami
13. Wynwood Walls
The vibrant neighborhood of Wynwood has weathered an abundance of change over the years. Home to a range of immigrant community members, from Puerto Rican to Cubans, Haitians, Colombians to Dominicans, Wynwood is particularly known for its wealth of art galleries, exhibition spaces, great food, and wonderful vibe.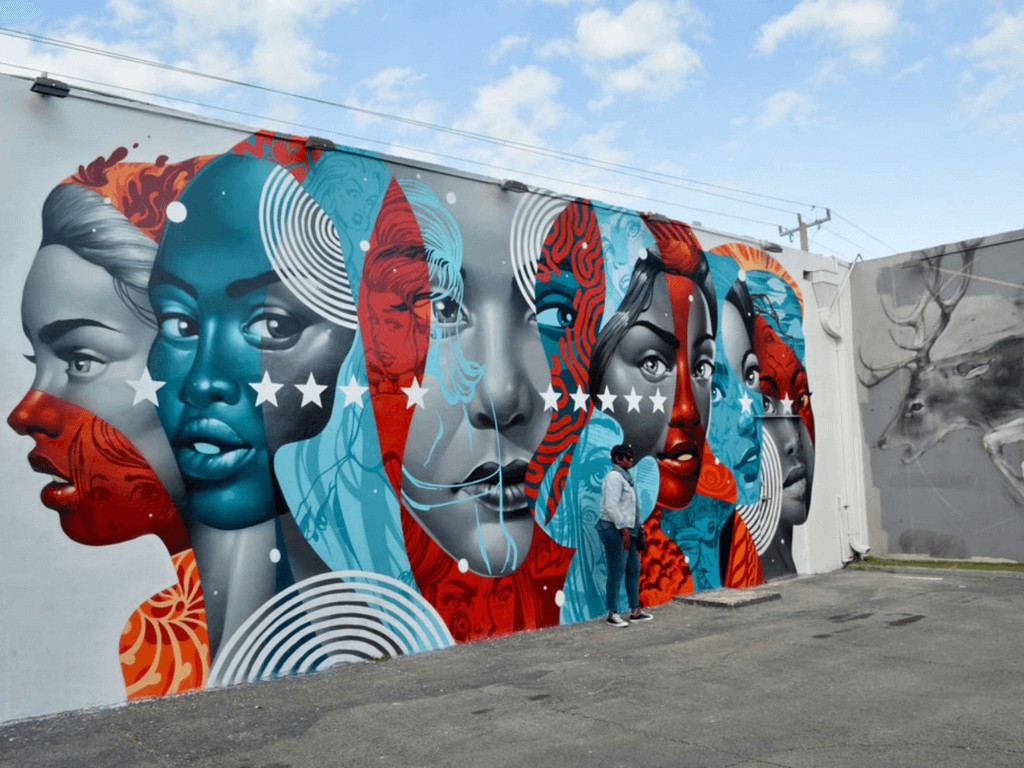 Wynwood Walls is an outdoor museum showcasing international street art. Each year, a selection of new and old renowned street artists create murals and other art pieces to adorn the Wynwood Walls. Celebrated artists from all over the world contribute their bright colors, range of talent, and years of experience in the more than fifty wall paintings here.
In addition to the Walls, you can also find the Goldman Global Arts gallery, which also features a robust set of street art from prominent artists. Both the indoor and outdoor art pieces will give you a renewed sense of appreciation for an art medium that continues to impress and inspire wonder.
Hours and Info:
Open 7 days a week: 11 am to 7 pm
Website: https://thewynwoodwalls.com/

14. Coral Castle
This limestone landmark is the most mysterious museum on our list. Coral Castle is a great adventure for our history buffs and curiosity seekers out there. While nobody actually saw him do it, Latvian immigrant Edward Leedskalin claims to have carved more than 1,000 tons in coral rock to form a spectacular sculpture garden comprising walls, furniture, carvings, and a castle garden. Equipped with merely primitive, homemade tools, he built the stone structures between 1923 and 1951 during the night.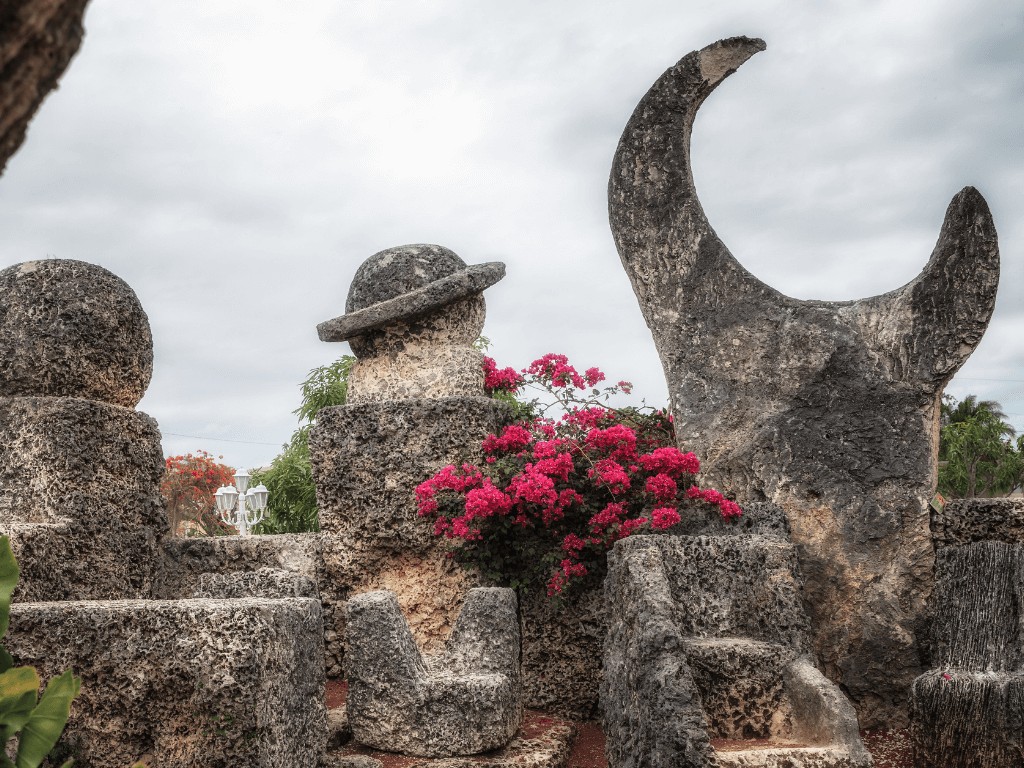 There's lots of local folklore about how Edward was able to pull off such a feat. Some say that he has superpowers, others report that it had something to do with reverse magnetism. Another legend is that our curious fellow built the space for his 16-year-old fiancée who is said to have left him a day before the wedding. The only words about the castle that Ed would offer is that he knew the secrets used to build the ancient pyramids.
In any case, Coral Castle is a stunning spectacle for all lucky enough to bear witness to it. Audio guides and in-person tours are both available to experience this wonder.
Hours and Info:
Thursday - Sunday: 9 am to 6 pm
Website: https://coralcastle.com/
San Francisco
15. Exploratorium
San Francisco's Exploratorium is as unique and artful as the city itself. What makes this museum stand out from all the rest is that it explores the intersection between art, science, and human perception.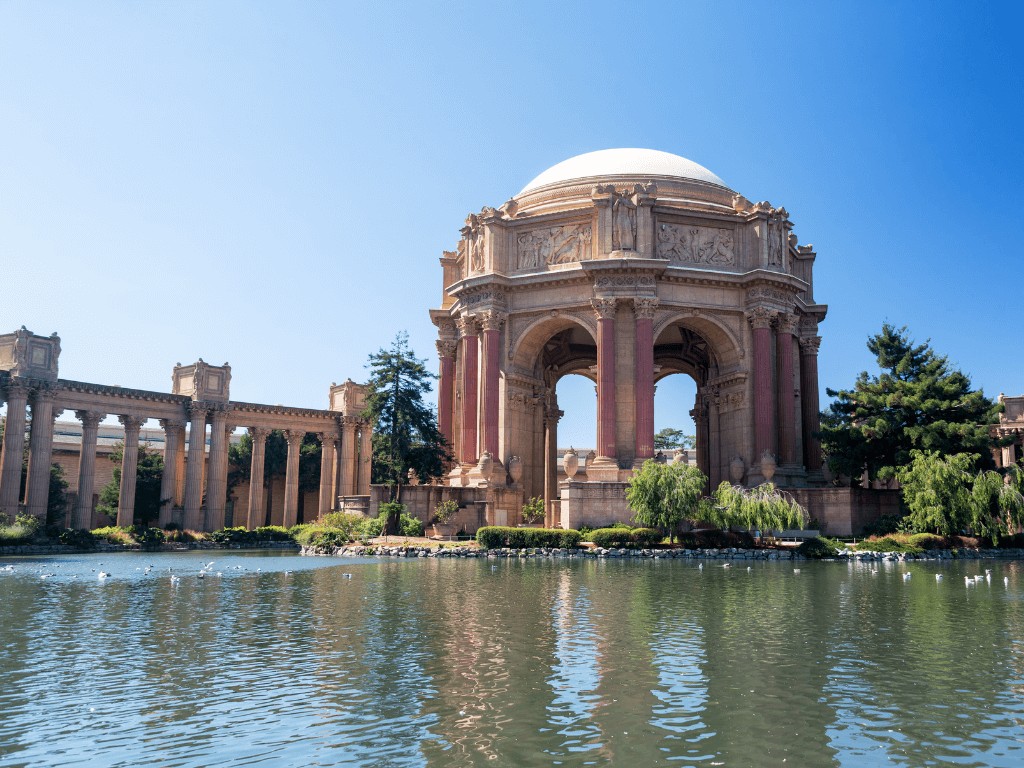 All six galleries, the various exhibits, and many collections are meant to stimulate your senses, encouraging you to ask questions about how it works and why you feel the way you do when you interact with it. For example, the Tinkering Gallery invites you to explore important contraptions with hands-on experiences with clocks, a toothpick sculpture, a moving loop of chainsets, and other thought-provoking items. Another gallery provokes you to think about light and reflection with an oversized mirror, a light sculpture, colorful bubbles, and more.
A dream for adults and kids alike, the Exploratorium is a world full of the interplay between art and science.
Hours and Info:
Wednesday–Saturday: 10:00 a.m.–5:00 p.m.
Thursday (Ages 18+): 6:00–10:00 p.m.
Sunday (Daytime Members/Donors Only): 10:00 a.m.–Noon
Sunday: Noon–5:00 p.m.
Monday and Tuesday: Closed
Website: https://www.exploratorium.edu/

16. Legion of Honor and the de Young Museum
Part of the Fine Arts Museum of San Francisco, both the Legion of Honor and the de Young Museum hold a robust collection of art from all over the world.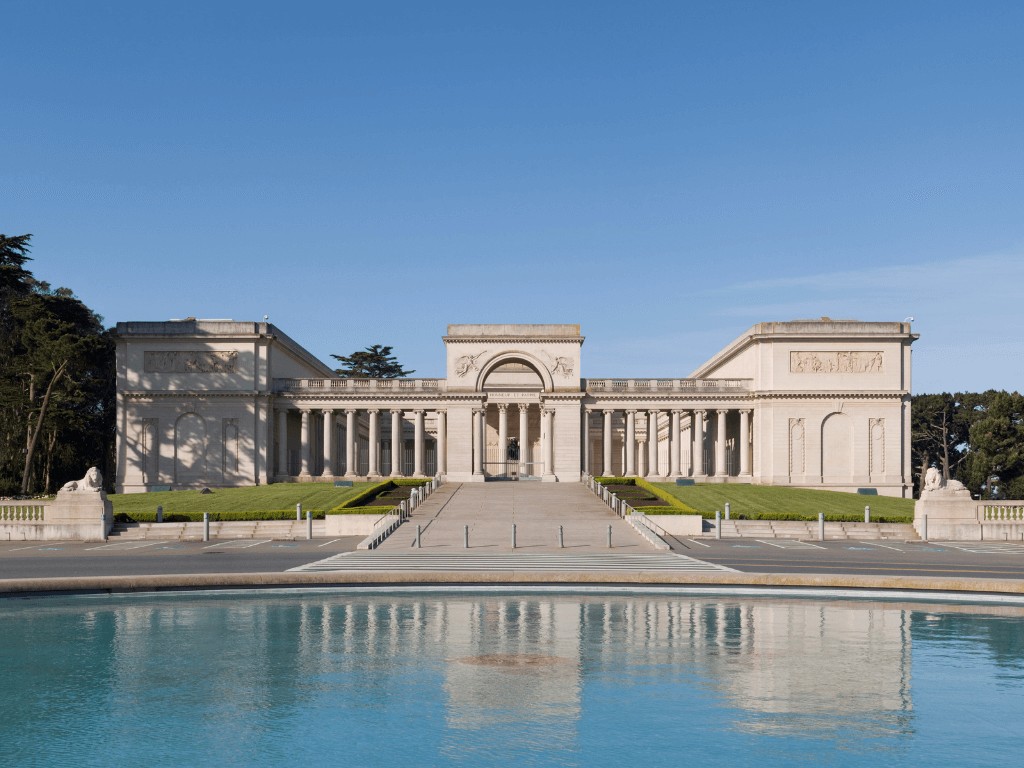 The Legion of Honor was first established to commemorate the California soldiers that died in World War II. This one focuses heavily on European paintings, European decorative arts and sculpture, ancient art from the Mediterranean basin, and more. If you're looking for more of an international flavor, head over to the de Young Museum, which focuses on art from Africa, Oceania, Asia, and the Americas, costume and textile arts, and more.
The exhibits in both of these impressive institutions are unrivaled in their specificity, giving them a wonderful uniqueness. At the Legion of Honor, you can look forward to their Color into Line exhibit that explores masterpieces made entirely from pastels. Artists in this exhibit include Mary Cassatt, Edgar Degas, Rosalba Carriera, and more. The exhibit also details the art and intricacies of using pastel as a medium.
At the de Young Museum, the Patrick Kelly: Runway of Love exhibit celebrates the fashion designer's career and legacy with accessorized ensembles on display, a historical biography of his life in Mississippi to Paris, and more.
Hours and Info:
Tuesday-Sunday: 9:30am to 5:15pm
Website:

https://legionofhonor.famsf.org/
There's something for everyone in all of these incredible museums. The United States is a vast country, each region with its own cultural quirks and eccentricity. From New York to San Francisco, these unique museums capture the essence of the nation's most popular cities. Whether you're seeing the Jewish experience in 1920s New York or New Orleans, a science museum coming to life in Chicago or San Francisco, there's so much to discover from coast to coast.
Want to learn with a true expert? Get a comprehensive view with one of Context's tours, or learn more about your favorite destination or topic with our virtual, live-taught courses and seminars.
Learn about your favorite museums with Context, online and in-person.
Other stories you may be interested in: