Our resident expert on literature, the intellectual history of Paris, and American writers in the City of Lights, Samuél Lopez-Barrantes, tells the important story of the women in Ernest Hemingway's life.

He went by the name "Papa" but spent a lifetime as an absent father. He enjoyed telling tall tales about his combat experience but was deemed unfit to serve in the army. The story of Ernest Hemingway is a story of sobering facts and beautiful fictions, but pop culture continues to emphasize the magnificence of the legend for the risk of exposing the reality of the man.
Hemingway's friend and biographer A.E. Hotchner once said, "He never forgave anybody for doing him a favor." Ernest Hemingway's illustrious career is undeniable, but the bridges he burnt along the way have been forgotten, perhaps none more so than the stories of three women who first paved the streets for young Ernest Hemingway in Paris.
74 Rue du Cardinal Lemoine: Ernest and Hadley's First Apartment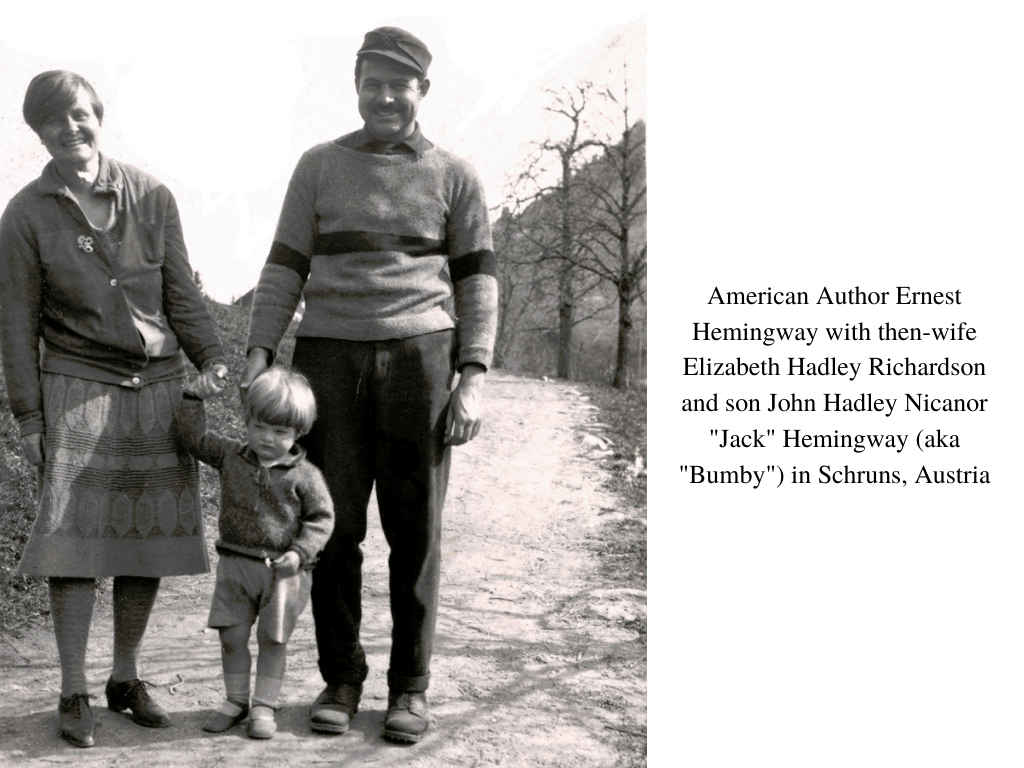 In January 1922, Hemingway moved to the narrow alleyways and cobblestone streets of Place Monge with his first wife, Hadley Richardson. The daughter of a famous singer (Florence Wyman Richardson), Hadley was a talented musician in her own right and used her inheritance to fund Hemingway's early Parisian exploits that would be immortalized (and fictionalized) in A Moveable Feast. Hadley was a strong, generous woman who raised their child, Jack "Bumby," mostly by herself. After six years with the heavy-drinking and brazen young writer, Hadley divorced Ernest and happily remarried the Pulitzer-prize-winning journalist Paul Mowrer. Perhaps in recognition of Hadley's generosity, devotion, and support, or as a result of the divorce settlement, Hemingway gave Hadley all of the royalties from his first novel, The Sun Also Rises, in perpetuity.
12 Rue de l'Odéon: The Shakespeare and Company of Sylvia Beach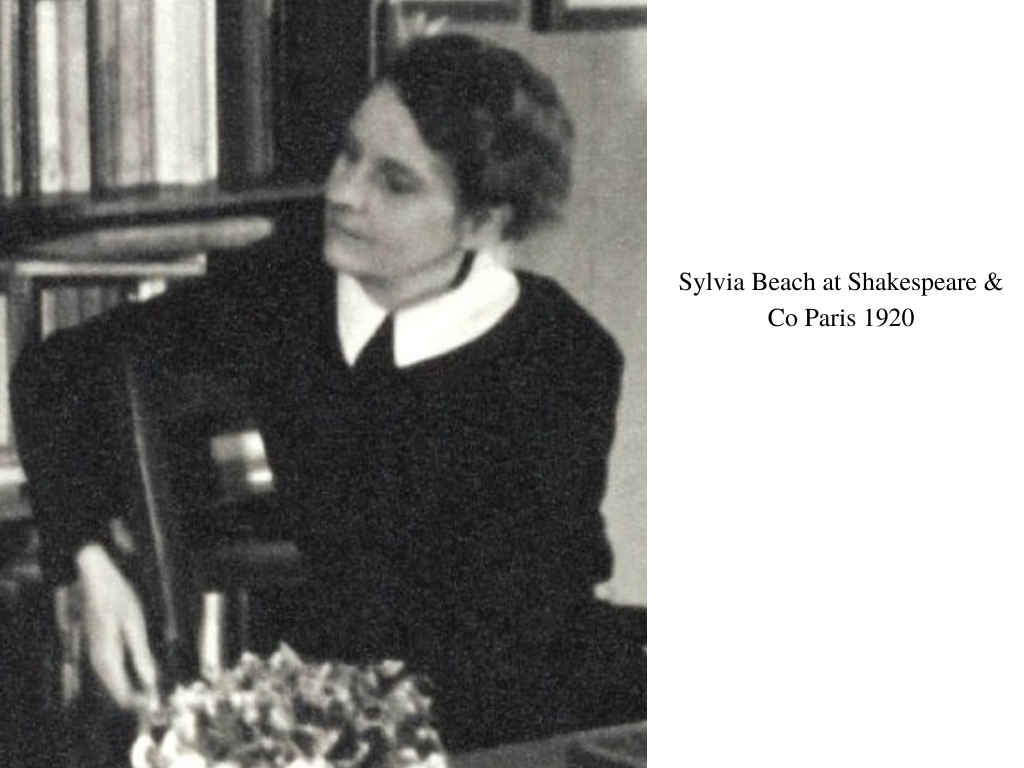 Much like Hemingway, the young Sylvia Beach volunteered for the Red Cross during WWI. After the war, Sylvia moved to Paris to be with her lover, Adrienne Monnier, one of the first female booksellers in France. Soon after, Sylvia Beach opened the single most important bookstore in literary history: Shakespeare and Company at 12 Rue de l'Odéon. Not only did Sylvia Beach's bookshop publish James Joyce's Ulysses in 1922, she was also a waystation for the twentieth century's most important writers, including James Joyce, F. Scott Fitzgerald, Andre Gide, and Samuel Beckett, who from the Gestapo in her attic during the Nazi Occupation. According to Hemingway in his brief description of Sylvia in A Moveable Feast, "No one that I ever knew was nicer to me." And even though Shakespeare & Company closed for good in 1941, there is a "new" Shakespeare and Company at 37 Rue de la Bucherie, whose current owner, Sylvia Beach Whitman, was named after one of the twentieth century's most important yet under-appreciated women.
27 Rue de Fleurus: Chez Gertrude Stein and Alice B. Toklas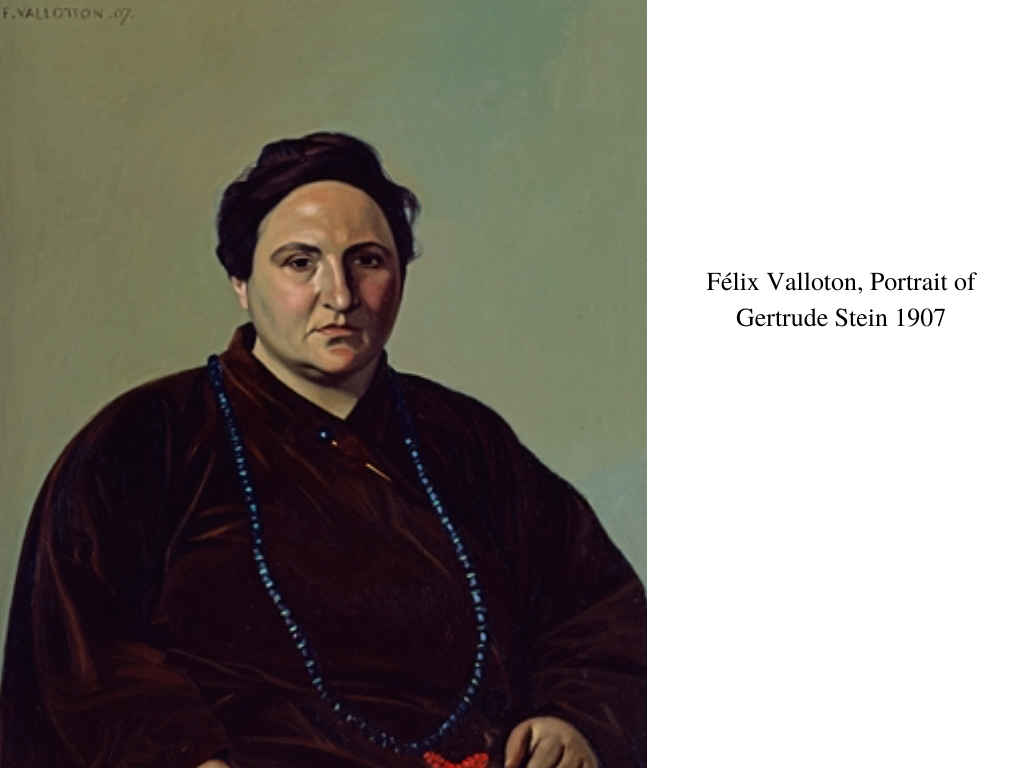 Gertrude Stein influenced Ernest Hemingway's writing more than any other writer. An influential art collector and thinker during the early 20th century, Stein immediately took Hemingway under her wing upon his arrival. She encouraged Hemingway to write and invited him to her famous salons, where Hemingway crossed paths with the likes of Ezra Pound, T.S. Eliot, F. Scott Fitzgerald, Pablo Picasso, Henri Matisse, Georges Braque, and many other major artists of the 20th century. Even more importantly, Stein taught Hemingway what she called the "continuous present," a foundational literary technique that relies upon repetition to keep the reader focused on the story. Hemingway perfected Stein's writing style (according to the writer Adam Gopnik, "Stein did it first and he, Hemingway, did it pretty"), but he never properly acknowledged Stein's influence on his letters. In her The Autobiography of Alice B. Toklas, Gertrude Stein lamented Hemingway's arrogance, shrewdly pointing out that he was "yellow" and that it prevented him from being a better human being: "But what a story that of the real Hem, and one he should tell himself but alas he never will. After all, as he himself once murmured, there is the career, the career."
Samuél is a writer and musician who has lived in Paris since 2008. He holds an M.A. in European Society from University College London and an MFA in creative writing from Vermont College of Fine Arts. Samuél teaches creative writing at the Sorbonne, and is also a pianist and singer in the American indie-rock trio, Slim & The Beast. Visit his Substack for more writing, and follow him on Instagram. Learn with Samuél Lopez-Barrantes online or in person.

Other Blog Posts by Samuél Lopez-Barrantes