Tour Details
Tour Description
From those famous sunflowers to iconic landscapes and self-portraits, Van Gogh and his work continue to influence our cultural imagination. But who was this man, and how did his tumultuous personality and relationships manifest in his art? We'll dig into the life and work of this enigmatic artist on our 2-hour Van Gogh Museum Tour in Amsterdam, a tribute to one of the most beloved artists, both in the Netherlands and around the world.
Van Gogh Museum Tour
The
story of Vincent Van Gogh
combines high drama and a remarkable outpouring of creativity. Throughout his life, the artist suffered highs and lows, states and extremes that are expressed in his masterful, beautiful paintings.
Though he lived in relative poverty, Van Gogh suspected that his work would one day become important, and he couldn't have been more correct. Amsterdam's Van Gogh Museum in his honor is the world's largest dedicated to a single artist and is testament to his incredible ongoing legacy.
Van Gogh and Amsterdam: an Art History Love Story
After extensive renovations, the Van Gogh Museum recently reopened its doors to the throngs of art lovers clamoring for an encounter with the artist's vivid paintings. In the company of an art historian, we'll spend the entirety of our time together in the various galleries of the museum. While the works themselves—with their thick layers of vibrant paint, unexpected colors and imaginative, near-magical textures and patterns—are fascinating enough, we'll also look at the social and biographical meaning behind the scenes. Using stories and details from Van Gogh's life, we'll analyze notable works of the museum's collection and place them along the timeline of his artistic development.
Take Aways
By the time we exit the museum and return to the large Museumsplein Square, we'll have a sense of Van Gogh's importance to art history in Amsterdam and around the world. Not only that, we'll have an appreciation for the mastery of his paintings and a deeper understanding of Vincent—the man and the myth. Why not then cross the square for a broader perspective on Dutch art on our
Rijksmuseum Tour
?
FAQ
What is a private tour?
Our private tours are limited exclusively to travelers in your party. They are designed to provide a learning experience that is completely tailored to you and your traveling companions. Private tours give you more flexibility with scheduling (you decide when the walk best fits in your trip), the ability to tailor your itinerary (we'll work to match the itinerary to the interests and dynamics of your group), and more personalized time with your guide.


What is a small group tour?
Our small group tours cover many of the same itineraries as our private tours, but they place you with other travelers in groups of 6 or less. They operate on a pre-scheduled calendar, and are designed to provide an opportunity to engage with and learn from other travelers. Most of our small group tours require at least three (3) participants to run, although there is some variation from walk to walk. As you sign up for a tentative walk we display the minimum number required in order to confirm.


Can we book this tour for later in the day?
The Van Gogh Museum becomes very crowded throughout the day. We strongly recommend a 9:00 am start time for morning tours, but we can certainly accommodate requests for other times.


Do we need to purchase our own museum tickets?
No. Unless you remove the Van Gogh Museum tickets from your cart, we will purchase tickets on your behalf and your guide will have the advance tickets ready for you. If you remove the tickets from your cart, we will assume you will be purchasing a museum pass or tickets on your own.


Can we use the tickets to re-enter the museum after the tour is finished?
Tickets at the Van Gogh Museum are timed and re-entry is not permitted, but you can stay inside the museum as long as you like.


We're traveling in a group and are more than eight people. Can we book a private tour and stay together?
The Van Gogh Museum is a small building and is the most visited museum in the Netherlands. We keep our private tours capped absolutely at eight people per expert guide in this venue so that we can provide the highest quality experience.
We're happy to discuss your group's needs and how we can accommodate you. Please reach out to us at info@contexttravel.com
Where You'll Start
Tour Experts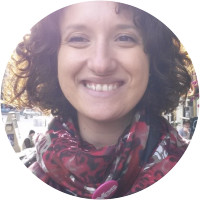 Belina is a freelance guide and art educator for several museums in Amsterdam. Prior to moving to Amsterdam, she lived for twenty-one years in Italy, where she achieved a Master's degree from the University Of Milan in History of Art and Critics. Her background includes experience in art history, cultural management, and art criticism. She is currently living in Haarlem.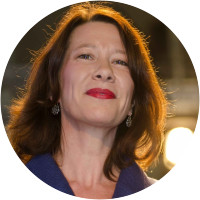 Alette has an MA in Art History (Vrije Universiteit, Amsterdam) and holds a Ph.D. in the History of Science and Technology (University of Twente, Enschede). For both her thesis and her dissertation, she researched the intricate relationship between nature, art and science in the 20th century (thesis) and the 17th century (dissertation). Sculpture parks, ornamental gardens, and botanical gardens form the sites of study. As an independent scholar, she presents papers and writes articles on this subject. Alette also teaches art history and lectures on topics such as 17th-century Dutch art and architecture, 18th century Empire design, garden architecture, and landscape engineering. She has curated several exhibitions and stood at the basis of the exhibition Black is Beautiful on the image of black people in Dutch art history. She lives in the city where she was born: Amsterdam.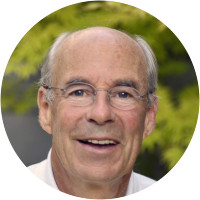 Henk has a wealth of information about the socio-economic and cultural development of the Netherlands and his hometown, Amsterdam. After completing his University studies, Henk joined the UN and subsequently the Dutch Ministry of Foreign Affairs and Development Cooperation. He is an avid traveller who has been to over 70 countries all over the world, for work and for pleasure. His global perspective has allowed him to appreciate even more the uniqueness and beauty of the Netherlands and Amsterdam. As an economist, Henk is fascinated by how this small country became the wealthiest nation in the world in the 17th century and how the citizens of Amsterdam contributed to this remarkable development. He loves to share his knowledge with visitors on Context tours. Henk is married to a former classical ballet dancer and actress. He is open-minded, well spoken, humorous and eager to share his knowledge. He loves 17th century Dutch paintings, the French impressionists, music, nature and wildlife photography, meeting other people, and rollerblading around the Vondelpark. 
Reviews can only be left by Context customers after they have completed a tour. For more information about our reviews, please see our FAQ.
Everything went smoothly Very attentive to our needs. Bright, articulate, knowledgable a great person to lead the group. Highly recommended
Nov. 15, 2019
A fantastic tour by Roser. It's a joy to have a docent who knows so much about the art as well as its history, significance and impact. This was a perfectly paced, entertaining and hugely informative tour. A terrific experience.
Nov. 9, 2019
Excellent guide
Oct. 17, 2019