Tour Details
Tour Description
Visiting Athens makes the imagination come alive. The city of Athena is full of stories of Greek Gods and ancient mythology, and there's no better place to explore this than on this tour of the National Archaeological Museum of Athens for kids. During this 3-hour visit designed for children, we'll explore Greece through the lens of the gods and heroes of Greek Mythology and encounter the most important statues, pottery and other artifacts uncovered on the Acropolis.
Athens for Kids
We'll begin our conversation just outside the Archaeological Museum, and together we'll plunge into one of the most exciting museums in Europe. Using the vast collection of visual stimuli available, together we'll make Greek mythological stories come to life.
The Greek Gods
We will explore statues of the Greek gods in the sculpture section of the museum, perhaps learning the story of Zeus, the father of the gods, or other deities and myths. We can discuss literary evidence and the connections between Greece and the ancient Middle East. Our discussion will be very question-based and interactive: What do you know about the Greek gods? What do you see in this statue? What does this hero seem to be thinking?


From there, we'll dig deeper and investigate statues of other gods (Dionysus, Hermes, Poseidon, etc.) and talk about their mythological lives. Among them we will see the famous statue of the frivolous god Pan making advances to Aphrodite, while she is threatening him with her sandal and is defended by her son Eros. Perhaps we'll talk about Demeter, her daughter Persephone, the Eleusinian mysteries, and Greek concepts of the Underworld.


Ancient Heroes
After the gods we will talk about heroes, including Heracles and Theseus. We can discuss such stories as Theseus' expedition to Crete to kill the Minotaur, and his success thanks to the help of Ariadne. If the group prefers, we can move to the Mycenaean section of the museum and see the famous 'mask of Agamemnon' and other exhibits from the Mycenaean period. At this point we will talk about the Greek expedition to Troy led by Agamemnon, the battle's aftermath, and the return of the heroes to mainland Greece, as well as the fate of the leader himself.


By the end of our time together we'll have a very rich understanding of how Greek statuary, pottery, and other artifacts reflect the living culture of the ancient Greeks.

Please Note:
Tickets to the Acropolis and other key sites in Athens are not included in the walk price, and need to be purchased on the day. There are various ticket combinations which visitors should note before deciding which to buy (based on their planned itinerary):
Acropolis Museum
Acropolis and Theater of Dionysos ONLY
Ancient Agora, Keramikos, Temple of Olympian Zeus, Hadrian's Library: - Recommended for those also taking our Ancient Agora of Athens tour.
Ancient Agora ONLY
National Archaeology Museum


FAQ
What is the Athens Archaeological Site ticket and how does it work?
The Athens Archaeological Site tickets are valid for admission to Acropolis of Athens, South Slope of Acropolis, Ancient Agora of Athens Museum, Ancient Agora of Athens- Areios Pagos, Archaeological Museum of Kerameikos, Hadrian's Library, Kerameikos, Lykeion Archaeological Site, North slope of the Acropolis, Olympieio, Roman Agora of Athens, and can be used for 5 days after the first entrance. It doesn't include the Acropolis Museum and the National Archaeological Museum of Athens.
Is this walk appropriate for teens?

Our family tours are primarily designed for children under the age of 12, and this one in particular is ideal for young kids. For teens we would recommend our private adult
Bronze, Marble and Gold: Paragons of Ancient Greece
tour, the content for which can be adapted to an age-appropriate level.
Is this tour suitable for visitors with mobility issues?

Yes. The museum is wheelchair accessible and it has wheelchairs available to loan.
Where You'll Start
Tour Experts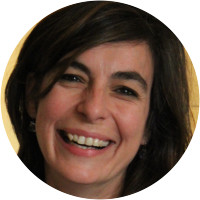 Smaro was born in Piraeus, lives in Athens, and has family roots in Greek Macedonia. As an undergraduate she majored in sociology and later studied at the School for Professional Tourist Guides and finally went on to complete her MA in Cultural Heritage Studies at University College London. She has been guiding all around Greece since 1998. Fluent in Greek, English, and Italian, Smaro has also lead tours for Stanford, Harvard, Yale and other Ivy League Alumni groups; Swan Hellenic; Abercrombie & Kent; the British Museum; the National Geographic and Lindblad Expeditions; the American Institute of Archaeology; the Biblical Archaeology Society; the Smithsonian Institution and several universities. She enjoys reading, traveling, trekking, scuba diving, building in stone using traditional methods, teaching and – still - studying!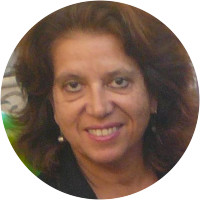 Sophia was born in Canada but has lived most of her life in Greece. She studied philology at the University of Athens and is also a licensed tour guide. Years of experience with Ivy League Schools and Alumni associations have made her the ideal choice for visitors who wish to get insight from a local expert. A guest once said: "Sophia had an instinct for what we wanted to know and an impressive range of knowledge, academic and otherwise. She has a charming personality."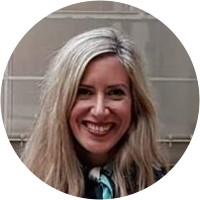 Born in Athens, Natassa (Anastasia) is an archaeologist, an art historian and a licensed tour guide for Greece. She studied Archaeology at the University of Athens and Art History at the University of Warwick and University of Glasgow. She recently studied at the Kunsthistorisches Institut in Florence (KHI) and is currently a Ph.D student at the University of Fribourg in Switzerland, conducting research on 14th century Venetian painting. Natassa has worked for different educational Institutes (American School of Classical Studies in Athens, Fondazione Giorgio Cini in Venice) and taught Art History in various vocational training Institutes in Greece. She is also a wine lover and connoisseur with a second level diploma from WSET. Natassa has lived in England, Scotland and Italy, and she is fluent in English and Italian. She splits her time between Athens and Venice. A keen traveler, reader and researcher, she started working as a tour guide with Context in 2014 in Athens. She enjoys providing a vibrant, fresh and artistic experience of her city to people who are interested in art and archaeology.
Reviews can only be left by Context customers after they have completed a tour. For more information about our reviews, please see our FAQ.
We have been loyal Context clients for several years. Without a doubt, Demetra was the BEST guide we have ever had. Demetra is so well trained and educated, certainly an expert. Yet, her tour was engaging to all - even 13 year old boy - and completely accessible to non-experts. The tour was well paced and well organized to see the museum using chronological method. We learned a great deal while also having fun.
Jul. 25, 2022
Sophia was an incredible guide. She was so great with us and our son!
Jun. 24, 2022
We are very frequent travelers and have hired dozens of guides around the world, and Sophia was absolutely the best! Our daughter said at the end of the tour "Sophia is the best guide and that was the best tour ever" - the next morning she was looking over the museum map and talking about the stories and history Sophia has taught her. I cannot thank Sophia enough for such a magical afternoon with the ancient Greeks!
Oct. 26, 2021