Tour Details
Tour Description
In this 3-hour tour of the National Archaeological Museum of Athens, we'll join an archaeologist for an in-depth discussion of one of the greatest collections of Greek artifacts in the world. Together, we'll not only marvel at the museum's collection of prehistoric and ancient Greek art, but develop a greater appreciation for Greece as a foundation of Western civilization.
National Archaeological Museum of Athens
We'll begin our conversation just outside the Archaeological Museum, and together we'll plunge into one of the most exciting museums in Europe. Using the vast collection of visual stimuli available, together we'll make Greek mythological stories come to life.


The National Archaeological Museum is home to numerous collections, including the prehistoric collection, with its fascinating objects from the Neolithic, Cycladic and Mycenaean eras. Depending on the interests of the group, we will delve into the museum's breathtaking sculptures, vases, and metallurgy collections. There is also the opportunity to visit the Egyptian Art section, another world-class collection, featuring tools, jewels, mummies, and spectacular bronzes.
The Ancient and The Modern
By the end of our time together we'll have contextualized the collections and have a deeper understanding of what to do in Athens' famous museum, as well as how the iconic statues, vases and other objects fit into the fascinating narrative of culture, art history and
Greek myths
, and the point at which these disciplines intersect. We'll also make connections with present-day Athens, and discuss the relevance of ancient history on the lives of the contemporary city and its population.
Please note:
Tickets to the Acropolis and other key sites in Athens are not included in the walk price, and need to be purchased on the day. There are various ticket combinations which visitors should note before deciding which to buy (based on their planned itinerary).
FAQ
What is the Athens Archaeological Site ticket and how does it work?
The Athens Archaeological Site tickets are valid for admission to the Acropolis of Athens, South Slope of Acropolis, Ancient Agora of Athens Museum, Ancient Agora of Athens- Areios Pagos, Archaeological Museum of Kerameikos, Hadrian's Library, Kerameikos, Lykeion Archaeological Site, North slope of the Acropolis, Olympieio, Roman Agora of Athens, and can be used for 5 days after the first entrance. It doesn't include the Acropolis Museum and the National Archaeological Museum of Athens.

Is this tour suitable for visitors with mobility issues?
Yes. The museum is wheelchair accessible and it has wheelchairs available to loan.
Where You'll Start
Tour Experts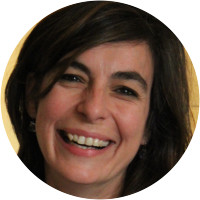 Smaro was born in Piraeus, lives in Athens, and has family roots in Greek Macedonia. As an undergraduate she majored in sociology and later studied at the School for Professional Tourist Guides and finally went on to complete her MA in Cultural Heritage Studies at University College London. She has been guiding all around Greece since 1998. Fluent in Greek, English, and Italian, Smaro has also lead tours for Stanford, Harvard, Yale and other Ivy League Alumni groups; Swan Hellenic; Abercrombie & Kent; the British Museum; the National Geographic and Lindblad Expeditions; the American Institute of Archaeology; the Biblical Archaeology Society; the Smithsonian Institution and several universities. She enjoys reading, traveling, trekking, scuba diving, building in stone using traditional methods, teaching and – still - studying!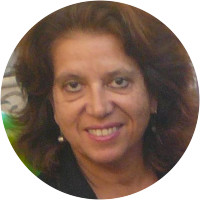 Sophia was born in Canada but has lived most of her life in Greece. She studied philology at the University of Athens and is also a licensed tour guide. Years of experience with Ivy League Schools and Alumni associations have made her the ideal choice for visitors who wish to get insight from a local expert. A guest once said: "Sophia had an instinct for what we wanted to know and an impressive range of knowledge, academic and otherwise. She has a charming personality."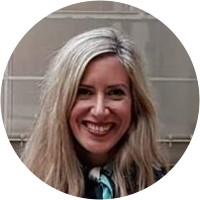 Born in Athens, Natassa (Anastasia) is an archaeologist, an art historian and a licensed tour guide for Greece. She studied Archaeology at the University of Athens and Art History at the University of Warwick and University of Glasgow. She recently studied at the Kunsthistorisches Institut in Florence (KHI) and is currently a Ph.D student at the University of Fribourg in Switzerland, conducting research on 14th century Venetian painting. Natassa has worked for different educational Institutes (American School of Classical Studies in Athens, Fondazione Giorgio Cini in Venice) and taught Art History in various vocational training Institutes in Greece. She is also a wine lover and connoisseur with a second level diploma from WSET. Natassa has lived in England, Scotland and Italy, and she is fluent in English and Italian. She splits her time between Athens and Venice. A keen traveler, reader and researcher, she started working as a tour guide with Context in 2014 in Athens. She enjoys providing a vibrant, fresh and artistic experience of her city to people who are interested in art and archaeology.
Reviews can only be left by Context customers after they have completed a tour. For more information about our reviews, please see our FAQ.
This was a fantastic tour. In fact, I would recommend this as the first tour to take for someone visiting Athens for the first time because it will provide an overview of the history of Greece from the beginnings of prehistory through late antiquity. The artifacts are truly masterpieces of the ancient world. We were so lucky to have Panos as out guide. We would have been overwhelmed by the artifacts without Panos guiding us to the important pieces, explaining their significance, and pointing out the connections between pieces and the development of art history. Highly recommended.
May. 1, 2023
Smaro was fabulous. Informative, sophisticated, passionate and truly an expert. She could not have been better.
Apr. 28, 2023
Panos did an excellent job and enabled us to enjoy the highlights of the magnificent collection and appreciate it better than we could have by ourselves. Although I have studied Classics and Art History I was grateful for his guidance.
Apr. 14, 2023