Tour Details
Tour Description
In this 3-hour tour of the National Archaeological Museum of Athens, we'll join an archaeologist for an in-depth discussion of one of the greatest collections of Greek artifacts in the world. Together, we'll not only marvel at the museum's collection of prehistoric and ancient Greek art, but develop a greater appreciation for Greece as a foundation of Western civilization.
National Archaeological Museum of Athens
We'll begin our conversation just outside the Archaeological Museum, and together we'll plunge into one of the most exciting museums in Europe. Using the vast collection of visual stimuli available, together we'll make Greek mythological stories come to life.


The National Archaeological Museum is home to numerous collections, including the prehistoric collection, with its fascinating objects from the Neolithic, Cycladic and Mycenaean eras. Depending on the interests of the group, we will delve into the museum's breathtaking sculptures, vases, and metallurgy collections. There is also the opportunity to visit the Egyptian Art section, another world-class collection, featuring tools, jewels, mummies, and spectacular bronzes.
The Ancient and The Modern
By the end of our time together we'll have contextualized the collections and have a deeper understanding of what to do in Athens' famous museum, as well as how the iconic statues, vases and other objects fit into the fascinating narrative of culture, art history and
greek myths
, and the point at which these disciplines intersect. We'll also make connections with current-day Athens, and discuss the relevance of ancient history of the lives of the contemporary city and its population.
Addendum
Please note: Tickets to the Acropolis and other key sites in Athens are not included in the walk price, and need to be purchased on the day. There are various ticket combinations which visitors should note before deciding which to buy (based on their planned itinerary).
Where You'll Start
Tour Experts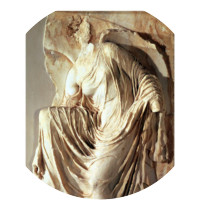 Yiouli was born in Athens and lives in the city with her family. She studied history and archaeology at the University of Athens, and became a licensed guide for the city in 2005.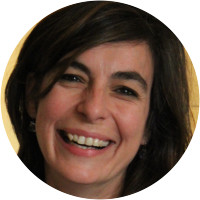 Smaro was born in Piraeus, lives in Athens, and has family roots in Greek Macedonia. As an undergraduate she majored in sociology and later studied at the School for Professional Tourist Guides and finally went on to complete her MA in Cultural Heritage Studies at University College London. She has been guiding all around Greece since 1998. Fluent in Greek, English, and Italian, Smaro has also lead tours for Stanford, Harvard, Yale and other Ivy League Alumni groups; Swan Hellenic; Abercrombie & Kent; the British Museum; the National Geographic and Lindblad Expeditions; the American Institute of Archaeology; the Biblical Archaeology Society; the Smithsonian Institution and several universities. She enjoys reading, traveling, trekking, scuba diving, building in stone using traditional methods, teaching and – still - studying!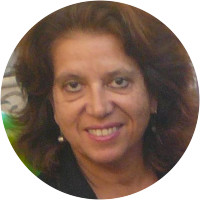 Sophia was born in Canada but has lived most of her life in Greece. She studied philology at the University of Athens and is also a licensed tour guide. Years of experience with Ivy League Schools and Alumni associations have made her the ideal choice for visitors who wish to get insight from a local expert. A guest once said: "Sophia had an instinct for what we wanted to know and an impressive range of knowledge, academic and otherwise. She has a charming personality."
Reviews can only be left by Context customers after they have completed a tour. For more information about our reviews, please see our FAQ.
Great tour. The pre-arrival information was comprehensive and Anastasia did a lovely job of pulling the pieces together to show how place, time and politics influenced the evolution of sculpture in ancient Greece.
Aug. 18, 2022
Our guide was so knowledgeable and presented the history of Greece through the incredible objects. We particularly loved how she explained the different types of potttery and what they were used for. It was so clear and fascinating.
Jul. 6, 2022
Improve - by less time standing for older people - be more aware of needs of individuals Great at - things clearly explained and came to life - jockey statue was prime exampl
Jun. 23, 2022