Tour Details
Tour Description
With nearly 3000 years of continuous history, Athens sightseeing can be daunting. In this two-hour encounter you will meet a local Athenian to go over your itinerary, ask questions, and get a very basic, 1-hour orientation tour of the area around your hotel or rented apartment. We'll explore some fundamental themes and draw our attention to specific details in order to make sense, on a basic level, of this very rich but complicated city.
Local Expert
We will begin our experience in your hotel lobby or apartment where our docent, a resident of and expert on Athens, will explain the geographical layout of the city and how this relates to the area where you are staying. We can discuss your itinerary and help you make any last-minute plans, as well as answer all your questions, from how to make sense of the currency to how the public transport system works. We will bring along maps and guidebooks to the city to help you get acquainted with the
places and things that you will be seeing
, and will offer tips on local customs and suggestions for dining, shopping, insider events, and concerts.
History and Ambiance
We will then head outside for a stroll, allowing for a discussion of the area's history and an opportunity to absorb the neighborhood ambiance under the guidance of a seasoned local. We will stop occasionally to talk about ancient buildings and monuments, or maybe to go over how to recognize and pronounce key vocabulary. We will point out the best markets and cafes can be found.


Along the way our docent will provide some of the visual tools that are vital to reading monuments and place this remarkable city in a historical and cultural context.
Where You'll Start
Tour Experts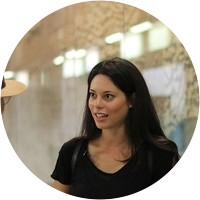 Originally from Cyprus, Antigone moved to Athens to study History and Archaeology at the National University of Athens. She now also holds an MA in History of Art from the University of York. Her fields of interest vary from ancient to contemporary art and history. She has excavated in several archaeological sites in both Greece and Cyprus. During the past year she worked at the Exhibitions Department for the Benaki Museum in Athens. Today she leads walks around the city of Athens and other parts of Greece, while also writing articles related to history of art for a local monthly publication. She is enthusiastic and willing to share her knowledge and experiences of her favorite city.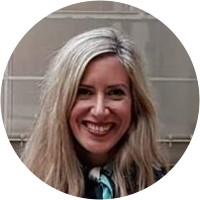 Born in Athens, Natassa (Anastasia) is an archaeologist, an art historian and a licensed tour guide for Greece. She studied Archaeology at the University of Athens and Art History at the University of Warwick and University of Glasgow. She recently studied at the Kunsthistorisches Institut in Florence (KHI) and is currently a Ph.D student at the University of Fribourg in Switzerland, conducting research on 14th century Venetian painting. Natassa has worked for different educational Institutes (American School of Classical Studies in Athens, Fondazione Giorgio Cini in Venice) and taught Art History in various vocational training Institutes in Greece. She is also a wine lover and connoisseur with a second level diploma from WSET. Natassa has lived in England, Scotland and Italy, and she is fluent in English and Italian. She splits her time between Athens and Venice. A keen traveler, reader and researcher, she started working as a tour guide with Context in 2014 in Athens. She enjoys providing a vibrant, fresh and artistic experience of her city to people who are interested in art and archaeology.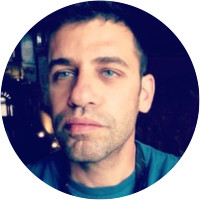 Dionysios was born and raised in Athens, where he works as a licensed guide. He studied Archaeology at the University of Wales, Lampeter, and participated in various archaeological excavations and fieldtrips in the UK, Greece and Albania. In the latter country he also conducted an ethno-archaeological research on the ethnic minority group of Vlachs in South Albania. Since 2006 he has been working as a licensed guide in various archaeological sites and museums of Greece. Always eager to expand his knowledge, participated in various archaeological excavations and fieldtrips in the UK, Greece and Albania completed a Master's in Cultural Management (with honours) at the Panteion University of Athens, where he specialised in Museum Studies. Currently he is doing his PhD research on the way museum exhibitions influence the production of tourist souvenirs, and the role that this material culture has on shaping our collective and personal identities. Furthermore, being an Athenian, he always tries to find ways of presenting his hometown in a way that connects its rich heritage with its buzzing present. Athens, being the capital of a country that is situated between three continents, has developed into a melting pot of different cultures. Dionysios's goal is to be able to introduce visitors to this lively and exciting city and to demonstrate to them that apart from its vivid past there is also a rather interesting present and a promising future.
Reviews can only be left by Context customers after they have completed a tour. For more information about our reviews, please see our FAQ.
Antigone was a great host to give us an introduction and nice way to get to know Athens. We love getting a tour like this early in the trip to get a general sense or context of a new city and country. She did all that and more.
Jun. 25, 2019
Panos was incredibly knowledgeable and entertaining. What a great tour.
May. 10, 2019
She had amazing energy and knowledge and we just wished we could spend more time with her
Nov. 25, 2014