Tour Details
Tour Description
Wonder at Ancient Athens on a Context day tour. We've craftily combined some of Athens's celebrated sites in a succinct 7-hour private itinerary. In the company of a local expert, we'll tour the Acropolis and its museum in the morning before exploring Plaka, Monastiraki and the Ancient Agora, and other sites relevant to Athens' historical fabric. This is a comprehensive introduction into Athens' archaeology, history, and culture in a full-day tour.
Athens in a Day
We'll meet together at the Acropolis, with wonderful views over the city below. Our morning tour will cover the main buildings on the Acropolis, such as the Parthenon, the Temple of Athena Nike, the Propylaea, and the Erechtheion. We'll gain background into ancient Greek history through its archaeology and the explanations of our local expert. We'll visit the Athens Acropolis Museum, discussing some of its ancient treasures together. We'll leave the museum behind and walk through the narrow streets of Plaka, a picturesque neighborhood. We may stop here for a local lunch (at own expense) and use this time to talk about local gastronomy or Greek traditions, among other topics. We will continue our route to Monastiraki, the neighborhood home to the Ancient Agora. We will spend some time here, using the ruins to explore and understand what daily life was like for Athenians in the ancient city. If time allows, we might stroll through Varvakios Market, where we will see a hub of activity, 'smell' Athens, and have a chance to buy some tasty treats.
We will finish private Athens in a day tour with a greater understanding of this mesmerizing Greek capital. We'll have ventured from ancient ruins to buzzing centers to colorful markets. We'll leave one another with a more contextualized approach to the archaeology, history, and geography of Athens.
FAQS

What happens if it's raining?
Our tours happen rain or shine. Our guides are great at adapting their route during changes of weather. Please bring an umbrella.

I would like to start at a different time. Is this possible?
We begin early to avoid more crowded times and hot weather at the Acropolis. For this reason, we advise an early start time.

What is included? Will there be any costs to cover on the day?
Your entrance fees and a local snack/refreshment is included. You will be expected to cover the cost of your lunch and any additional refreshments.

Does this tour require tickets?
Yes. We will purchase the tickets ahead of time.

What is the Athens Archaeological Site ticket and how does it work?
The Athens Archaeological Site tickets are valid for admission to Acropolis and Slopes, Ancient Agora, Hadrian's Library, Kerameikos, Aristotle's Library [Lykeion], Olympieion, Roman Agora and can be used for 5 days after the first entrance. The Athens Archeological site ticket does not include entry to the Archeological Museum but we will purchase that ticket for you as well. Both tickets allow you to skip-the-line.
If children under 18 qualify for reduced Acropolis Museum tickets, why am I required to purchase a ticket for my child?
While children may enter for free, they are required to purchase the reduced ticket only on-site and stand in the general entrance line if they do so. In order to save time and expedite the tour, we purchase tickets in advance so they may enter as quickly as possible. This avoids the queue to verify children's ages. When booking privately, however, if you would like to take advantage of the reduced ticket option for under 18s please note this as you place your order and be prepared to wait in line.
Where does the tour end?

This may depend on your guide, but we usually end in the Monastiraki neighborhood.
Can I request a car service?

We find this tour best suited on foot as much of the areas are pedestrianized. If you require a car service for mobility reasons, please let us know in your clients notes and we can arrange it for you.
We are coming from the cruise terminal. Can we arrange a pick up service?

Yes. Please see our alternative shore excursion product
here
.
Where You'll Start
Tour Experts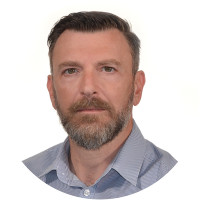 Vassilios is a historian who has taught for several years in local Athens schools. He earned his undergraduate degree in archaeology from the University of Athens, and has conducted specialized research in the history of the Orthodox Church, Byzantine studies, and modern Greek history. Vassilios is a gifted teacher with extensive on-site experience with adults, children, and families.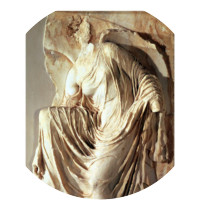 Yiouli was born in Athens and lives in the city with her family. She studied history and archaeology at the University of Athens, and became a licensed guide for the city in 2005.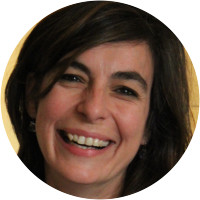 Smaro was born in Piraeus, lives in Athens, and has family roots in Greek Macedonia. As an undergraduate she majored in sociology and later studied at the School for Professional Tourist Guides and finally went on to complete her MA in Cultural Heritage Studies at University College London. She has been guiding all around Greece since 1998. Fluent in Greek, English, and Italian, Smaro has also lead tours for Stanford, Harvard, Yale and other Ivy League Alumni groups; Swan Hellenic; Abercrombie & Kent; the British Museum; the National Geographic and Lindblad Expeditions; the American Institute of Archaeology; the Biblical Archaeology Society; the Smithsonian Institution and several universities. She enjoys reading, traveling, trekking, scuba diving, teaching and – still - studying!
Reviews can only be left by Context customers after they have completed a tour. For more information about our reviews, please see our FAQ.
Smaro was an exception guide. Her passion for the history and topics was fantastic and she brought so much to the tour than just pointing things out - so far the best context travel guide I have had. Thank you very much !
Jul. 7, 2021
Met us at hotel and dropped us off at hotel. Considerate of high heat during day. Deep knowledge. Answered questions. Friendly and helpful.
Jun. 30, 2021
Panos is one of best private tour guides we have had. He had deep knowledge about each of the places we visited, presented the information in a lively and interesting way, was easy to understand, responded well to our questions, customized the tour to our interests, and adjusted his pace to suit the group.
Jun. 16, 2021