Tour Details
Tour Description
Spain is synonymous with tapas, but are tapas a culinary tradition of the fervently nationalistic region of Catalonia? Long before the Andalusians from the south brought their gazpacho and the hot new chefs were topping tapas with wasabi, there was a local tradition of "pica-pica," or enjoying some nibbles over a glass of vermouth before a meal. On this 3-hour Barcelona tapas tour, our expert guide, a culinary insider or chef, will shine light on this tradition, taking us on a delectable tour of top tapas purveyors around the trendy, up-and-coming Poble-Sec area. Together, we will reveal the basis of Catalan tapas and see how they have evolved with the influence of the rest of Spain and its recent avant-garde culinary movements.
Barcelona Tapas Tour in Poble Sec
To picar in Catalan, means to eat small portions of different types of food, such as olives, croquettes, cheese, or fuet sausage. Ideal places for this are the bodegues, Catalan "taverns." We will begin our mouth-watering small group or private tour in a Poble-Sec tavern. Settling in at a traditional-style (though modern) bodega, we will learn the basics, and possibly even make our own pa amb tomaquet (tomato bread), to be sampled with a variety of cheeses and locally produced vermouth. While this traditional Spanish libation has remained a local favorite, vermouth has enjoyed a recent resurgence outside of Spain thanks to the craft cocktail movement, inspiring the rest of the world to sit up and take note. This sweet, fortified wine is traditionally enjoyed over ice, and pairs well with Catalan tapas.
Tapas Tastings with an Expert
Following our introduction to Barcelona's approach to tapas, we will then head to one or two other local spots, perhaps one where the friendly owner puts an innovative twist on favorites such as bomba, potato balls with spicy meat. Along the way, we might find daily specials which could be topped with caramelized onions and delicate blue cheese or homemade tomato jam and fava beans, allowing us to start to see how the chefs of today are experimenting. We might also stop in at the neighborhood favorite "Quimet y Quimet." The current owners are the fourth generation proprietors, serving up possibly the world's best montaditos, or small sandwiches. We will taste for ourselves their wonderful made-to-measure creations.
"Our tour was fabulous. Our guide knew the history and food of Barcelona, and her knowledge was unbelievable. We visited several food venues that were different and unusual. We would have never found these on our own. She asked us what we liked and did not like, but we trusted her to order for us so as to expand our experience."
Tapas Tour Take Aways
Our final spot will highlight Barcelona as a cosmopolitan city. Over the last century, people from all parts of Spain, especially Galicia and Andalusia, flocked to Barcelona in search of work, bringing their culinary traditions along with them. We may stop in at a hip Basque bar serving up seasonal pintxos, tapas on bread, traditionally from the region on the opposite side of the country, which now rivals Catalonia's once steadfast hold on the contemporary food scene. This will give us the opportunity to discuss how these outside elements are shaping Barcelona today, creating fusion approaches to classic favorites. Regardless if you take the Barcelona tapas tour as a private or small group experience, we'll part ways full of knowledge and locally made tapas.


Booking Instructions
This walk is adaptable for anyone with allergies or other dietary restrictions. Please indicate these in the notes when booking so your guide can be prepared.


Looking for more Barcelona bites? Try our
Barcelona Food Tour
in the famous La Boqueria Market.
FAQ about the Barcelona Tapas Tour
This tour takes place around dinner time. Will the tapas tastings be enough for dinner?
The various tastings on the tour are significant and can be considered a replacement for a sit-down meal.
I have dietary restrictions. Can I take this tour?
We will do our best to accommodate you if you are on a small group tour by ordering appropriate items. However, taking a private tour would allow us to tailor even more fully to your needs. Please note that we cannot guarantee that the foods prepared in restaurant kitchens will not be subject to cross-contamination.
Where You'll Start
Tour Experts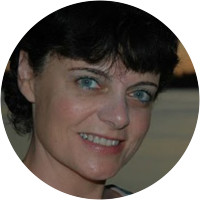 A Barcelona native, Esther grew up cooking with her mother and grandmother. Their love of Catalan traditions and use of local ingredients laid the basis for her very sophisticated knowledge of Catalan cuisine. Having studied business administration and marketing on the university level, Esther has traveled extensively, giving her a very good sense of the comparisons between cuisines and traditions. When not leading walks for Context, she can be found in Barcelona's restaurants and markets.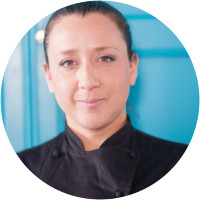 Teresa Mas de Roda, a native of Barcelona, artist and Professional Chef for 21 years, has lived and travelled all over the world in a continuous search for creative paths such as graphic design, photography, drawing, singing, writing and at last cooking. She studied Professional Cooking in Luis Irizar, San Sebastian. At the moment in addition to continuing with her individual Conceptual Chef project, she is working on her Instagram accounts and in a new pairing project for wineries. She is a food lover always looking for new gastronomic pleasures to explore her passion for food and for her city Barcelona.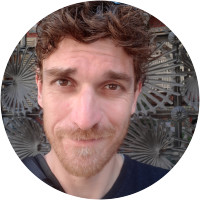 Born and raised in Barcelona, Quim has a degree in History and cultural and archeological sites management. After traveling the world his humanistic and artsy spirit drove him to study drama. Lately, his interests are wine history, the foodie scene of Barcelona and rock climbing and hiking.
Reviews can only be left by Context customers after they have completed a tour. For more information about our reviews, please see our FAQ.
We love food tours, and have done them extensively. We also are well traveled and have lot of experience trying things. We did this tour on our 4th night and booked it a few days prior. We didn't really try that many truly new things. As an advisor, I try these tours before telling clients to book. In this case, I would have very specific about the client's expectations. We had some history lessons that were too basic for our crowd (where is Spain) and really wanted to have more voice in what we were trying and how much we had already experienced. I think the food tours need a bit of prework to set expectations for travelers and guide. I will reach out the advisor team and get more info before booking again to ensure it is the right match for the client. Esther was sweet and she realized it and adjusted as we went.
Feb. 25, 2023
Esther is really knowledgeable and did such a great job combining history and facts with great knowledge on the food.
Jan. 30, 2023
Teresa was wonderful and showing up what it means to have tapas. She knows the right places to eat and drink. It was a wonderful experience.
Jan. 2, 2023
Taste Barcelona with Context
Get to know one of the chefs leading this tour