Tour Details
Tour Description
As Europe began to rebuild following the wreckage of the Second World War, Berlin was instead cleaved in two: East Berlin, under Soviet control, and West Berlin, an "island of democracy" deep inside East German territory. On this 3-hour Berlin Cold War tour we will join a local architectural historian for an in-depth comparison of East and West. We'll focus mainly on buildings and landscapes to build a compelling picture of a divided city and fractured years.
A Model Project of Soviet Architecture
We begin our discussion in the east side of the city, at Frankfurter Tor on Karl-Marx-Allee. A striking example of
Berlin's boulevards
, this avenue reminds us that part of the history of the two Berlins is recorded in the naming and renaming of streets and sites. Stalinallee's immense boulevard was the primary focus of East Germany's post-war development project, attempting to reorganize Berlin's urban landscape and stressing the political and visual importance of the city center. In the shadows of the Frankfurter Tor's twin towers, we will discuss the 1950 decision by communist East German leadership to do away with the "cosmopolitan fantasies" of modernist, decentralized planning and to create instead a monumental architecture capable of embodying the promise of a new socialist society.
The West's Response: Democracy and Commerce
After uncovering the layers of meaning in the architecture of the former East, we will hop on Berlin's historic S-Bahn train line and cross to the West. Here, we will explore West Berlin's response to the communist model of Stalinallee: the reconstructed Hansa Quarter.


In this neighborhood, in ruins since the Second World War, a host of internationally prominent architects designed a series of individual, overtly modernist buildings scattered across the green, park-like area. We'll discuss how the spaces and structures embody Western principles of freedom, individuality, and the non-authoritarian order of democracy and the marketplace.
Berlin Cold War Tour
By the end of our time together we will have investigated how architecture and urban planning in Berlin were one of the main fronts in the political and ideological struggle of the Cold War. We'll also be newly equipped with an insightful perspective that will transform the way we see the city thereafter.


Where You'll Start
Tour Experts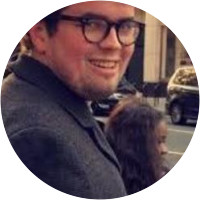 John studied History and German at the University of Oxford, eventually specializing in German-Jewish history and the history of the Third Reich. He has been coming to Berlin since he was a teenager and moved to the city permanently a couple of years ago. The tangibility of history, especially that of the twentieth century, never ceases to thrill him in Berlin.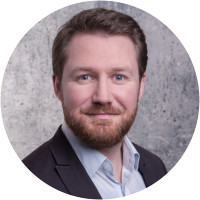 Jochen is a food journalist and a tour guide who came to Berlin as a young student and immediately fell in love with the city's glamour and mayhem. He studied Art History and Philosophy in Berlin and Rome and earned a degree at Hamburg Journalism School. As a passionate flaneur, he has worked as a tour guide in countries around the world. He has written for history and food magazines and published a book on sea rescuing, a subject dear to his heart. His favorite spots in Berlin change according to the season: In spring it's the luscious flowerbeds of Tiergarten park, in summer it's the Spree riverbanks, in fall it's the flea market outside Schöneberg city hall, and when it's cold outside he seeks shelter in the warm and splendid halls of Museum Island.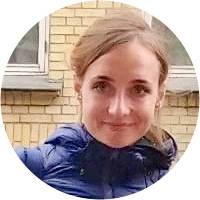 Nina is educated as an artist and art historian, holding a BA in Anthropology and Art History and a diploma in Fine Arts (MA). Her field of expertise is contemporary art and art history and everything that is 3 dimensional: During her studies at Freie University zu Berlin, her main focus was the connection between art and architecture as a mirror of change in society. With that background, she keeps on exploring the city of Berlin where she is based now.
Reviews can only be left by Context customers after they have completed a tour. For more information about our reviews, please see our FAQ.
Dora was so knowledgeable and very receptive to questions. I really did not know much about Cold War Berlin but was able to glean quite a bit of understanding about what it was like to live through these times on both sides of the wall. It was fascinating to travel between both sides which today look very similar to an outsider like me but to have someone who could point out the subtle differences in architecture that characterized how the soviets went about rebuilding the city vs west
Jun. 20, 2019
John was personable, interesting and extremely knowledgeable. A very enjoyable tour experience.
Jun. 9, 2019
Wow! What a great tour! Chris provided such an amazingly interesting perspective on Berlin, the Cold War, and Reunification. All my previous Context tours have taught me interesting facts and angles I didn't know before, but Chris' tour today was one that really made me think, question "facts" I thought I understood, and appreciate aspects of Berlin's and its residents experiences that I never even imagined before. Really eye-opening!
May. 14, 2019