Tour Details
Tour Description
As Europe began to rebuild following the wreckage of the Second World War, Berlin was instead cleaved in two: East Berlin, under Soviet control, and West Berlin, an "island of democracy" deep inside East German territory. On this 3-hour Berlin Cold War tour we will join a local architectural historian for an in-depth comparison of East and West. We'll focus mainly on buildings and landscapes to build a compelling picture of a divided city and fractured years.
A Model Project of Soviet Architecture
We begin our discussion in the east side of the city, at Frankfurter Tor on Karl-Marx-Allee. A striking example of
Berlin's boulevards
, this avenue reminds us that part of the history of the two Berlins is recorded in the naming and renaming of streets and sites. Stalinallee's immense boulevard was the primary focus of East Germany's post-war development project, attempting to reorganize Berlin's urban landscape and stressing the political and visual importance of the city center. In the shadows of the Frankfurter Tor's twin towers, we will discuss the 1950 decision by communist East German leadership to do away with the "cosmopolitan fantasies" of modernist, decentralized planning and to create instead a monumental architecture capable of embodying the promise of a new socialist society.
The West's Response: Democracy and Commerce
After uncovering the layers of meaning in the architecture of the former East, we will hop on Berlin's historic S-Bahn train line and cross to the West. Here, we will explore West Berlin's response to the communist model of Stalinallee: the reconstructed Hansa Quarter.


In this neighborhood, in ruins since the Second World War, a host of internationally prominent architects designed a series of individual, overtly modernist buildings scattered across the green, park-like area. We'll discuss how the spaces and structures embody Western principles of freedom, individuality, and the non-authoritarian order of democracy and the marketplace.
Berlin Cold War Tour
By the end of our time together we will have investigated how architecture and urban planning in Berlin were one of the main fronts in the political and ideological struggle of the Cold War. We'll also be newly equipped with an insightful perspective that will transform the way we see the city thereafter.


Where You'll Start
Tour Experts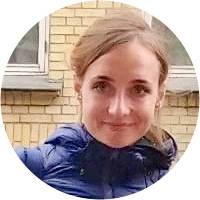 Nina is educated as an artist and art historian, holding a BA in Anthropology and Art History and a diploma in Fine Arts (MA). Her field of expertise is contemporary art and art history and everything that is 3 dimensional: During her studies at Freie University zu Berlin, her main focus was the connection between art and architecture as a mirror of change in society. With that background, she keeps on exploring the city of Berlin where she is based now.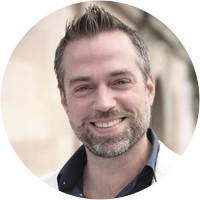 Andreas was born and raised in West-Berlin with the Berlin Wall shaping his childhood memories. After completing a degree in Cultural Sciences he decided to turn his passion into a profession by becoming a tour guide. Ten years of experience later, he is specialized in designing multi-day private tours blending history, architecture and arts into a unique and always individual in-depth experience. Even though Andreas' family have lived in Berlin for generations, the city is still full of mysteries and yet untold stories. That's why he loves his profession and why each tour seems like a new adventure to him.
Reviews can only be left by Context customers after they have completed a tour. For more information about our reviews, please see our FAQ.
The tour was great and John's knowledge and expertise were enlightening and informative. We really appreciated it all. Great job!
Oct. 27, 2018
A fantastic tour at delving into the architecture of former East vs. West Berlin with plenty of history and personal insights thrown in. Lucia has a passion and energy which makes her narrative come alive. A joy to be with. Wonderful tour for anyone interested in architecture and history.
Oct. 15, 2018
An excellent tour. Our guide was highly knowledgeable and keen to share his learning with us. He gave us many insights into Berlin and German history and architecture.
Oct. 9, 2018