Tour Details
Tour Description
It is only by confronting some of humanity's greatest failures that we may learn from them. That's why, while Berlin has no shortage of engaging and historical places, we believe in the importance of visiting sites like Sachsenhausen. A short train ride out of the city brings us to the former concentration camp, now a historical site that memorializes the tragedies of the Holocaust. In the company of a local historian, this Sachsenhausen tour takes us to the grounds of the camp and provides a sensitive framework for visiting this site and learning about the sobering events that took place here.

NOTE: If you add the optional car service please tell us your hotel or apartment address in the 'Additional Details' box while adding the tour to your shopping cart.
Sachsenhausen Tour
A local train and bus ride brings us through the peaceful countryside surrounding Berlin to Sachsenhausen, a former concentration camp located mere miles from the city. We will spend about 2.5 hours on the grounds, now transformed into a memorial and museum. As we walk along the gravel paths, we'll discuss the political mechanisms that gave rise to the camps and allowed them to be used to such devastating ends. We will also consider the history of this camp itself, which functioned as a training center for Schutzstaffel (SS) officers who were sent to oversee other camps.
"[Our expert] handled the sensitive and delicate matter of touring a concentration camp deftly, with grace and the respect it deserves."
Among the Ruins
As we walk through what remains of the camp's buildings, we will discuss the development of the site as the Holocaust progressed, including the construction of gas chambers in 1943. We will also explore the layout of this camp, including the entrance building, watchtowers, barracks, execution trench, prison cells, and crematorium. However, much of our time will also be spent recounting the stories of some of the victims interred in the camp, putting a human story to the somber surroundings.


Our time at Sachsenhausen will leave us with insight into a particularly difficult time in human history, especially for the global Jewish community. But we will not depart without also touching upon more recent history, including the usage in the Soviet era, reception during the East German period, and shocking Neo-Nazi attacks in the 1990s. (For a deeper look at the Jewish experience in Berlin, consider our
Jewish Berlin Tour
.)
FAQ
Is this excursion recommended for children?
Our group walks are open to children 13 years and up, while there is no age limit on private walks. Due to the nature of the subject matter, this excursion may not be suitable for families. We have compiled
resources for families
wishing to prepare their children to learn about the Holocaust while in Berlin; we also offer a
family program
for those looking for an experience to engage visitors of all ages.
Where does it start? Where does it end?
The tour meets in Berlin, near the train station. Your confirmation will have the exact meeting point. Your expert will purchase the train tickets on your behalf, and then you will take the train together. After your visit to the former camp, you will return to Berlin together. The ride is about 45 minutes each way and is part of the overall 5-hour duration of the tour.


Can we take a car instead of the train?
For private tours starting in Berlin, yes. You can remove the train tickets and add the optional car service in the booking form above. The expert and driver will meet you at your hotel.

We are a bigger group and it won't let us book a larger vehicle at checkout, can we still book? If your group needs a larger vehicle than what is displayed as options at checkout please reach out to our team in order to verify availability and pricing with our car provider. Thank you!
Where You'll Start
Tour Experts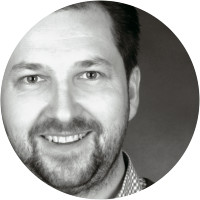 Robert grew up in East Berlin during the 1980s and went on to study at the University of Florence, Italy. He received his PhD in cultural studies from Humboldt University of Berlin where his dissertation focused on sexual violence in the Nazi concentration camps. He recently worked as a researcher for the BBC and as a historian for the Sachsenhausen and Ravensbrück concentration camp memorials. His interests range from the history of art and architecture to modern European history and WWII. Robert worked for Hampshire College and has given guest lectures at both Boston University and Brown University. He has been working as a tour guide for more than ten years.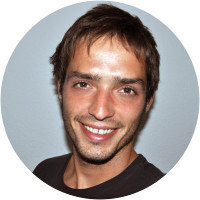 Sven was born in Germany and grew up in Spain, where he attended the German School. After receiving his MA in industrial design he returned to Germany, working for several design and architecture studios, including the renowned post disciplinary studio El Último Grito, and established himself as a freelancer. In 2011, he began to lead guided tours in Berlin and its surroundings, which has inspired him to further his education in philosophy and history at the University of Potsdam.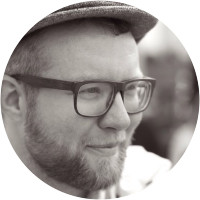 Finn grew up in Northern Ireland before moving to England to study and later teach in the department of Film and Literature at the University of Warwick. He completed his doctoral study on German folklore and popular cinema in 2012, and has published extensively in the fields of Film Studies and Gender Studies. Since 2008, he has been living and guiding in Berlin. He now works as a historical advisor for television and film productions set in Berlin, particularly during the Weimar era or Third Reich. He is a journalist for the 'Siegessauele', Europe's foremost Queer magazine, and organises events at Berlin's English-language bookstore 'Another Country'. Finn works for Berlin's Schwules Museum as a guide and curator. He is currently Professor of Gender and Sexuality Studies at the Council on International Educational Exchange.
Reviews can only be left by Context customers after they have completed a tour. For more information about our reviews, please see our FAQ.
He is well-informed, smart, caring and personable. He has done original research which made experience even more interesting.
May. 1, 2023
Sven did a good job of explaining the history of the camp. Sven was helpful and friendly!
Aug. 10, 2022
Our trip to Sachsenhausen was very informative and Sven did a great job both of giving us the history abs also raising the issues around learning the history of anything - who is telling the story, what is their agenda, what is being included/legit out - all of which are important questions in looking at events/time period as sensitive as this one.
May. 21, 2022