Tour Details
Tour Description
It is only by confronting some of humanity's greatest failures that we may learn from them. That's why, while Berlin has no shortage of engaging and historical places, we believe in the importance of visiting sites like Sachsenhausen. A short train ride out of the city brings us to the former concentration camp, now a historical site that memorializes the tragedies of the Holocaust. In the company of a local historian, this Sachsenhausen tour takes us to the grounds of the camp and provides a sensitive framework for visiting this site and learning about the sobering events that took place here.
Sachsenhausen Tour
A local train and bus ride brings us through the peaceful countryside surrounding Berlin to Sachsenhausen, a former concentration camp located mere miles from the city. We will spend about 2.5 hours on the grounds, now transformed into a memorial and museum. As we walk along the gravel paths, we'll discuss the political mechanisms that gave rise to the camps and allowed them to be used to such devastating ends. We will also consider the history of this camp itself, which functioned as a training centre for Schutzstaffel (SS) officers who were sent to oversee other camps.
"[Our docent] handled the sensitive and delicate matter of touring a concentration camp deftly, with grace and the respect it deserves."
Among the Ruins
As we walk through what remains of the camp's buildings, we will discuss the development of the site as the Holocaust progressed, including the construction of gas chambers in 1943. We will also explore the layout of this camp, including entrance building, watchtowers, barracks, execution trench, prison cells and crematorium. However, much of our time will also be spent recounting the stories of some of the victims interred in the camp, putting a human story to the somber surroundings.


Our time at Sachsenhausen will leave us with insight into a particularly difficult time in human history, especially for the global Jewish community. But we will not depart without also touching upon more recent history, including the usage in the Soviet era, reception during the East German period and shocking Neo-Nazi attacks in the 1990's. (For a deeper look at the Jewish experience in Berlin, consider our
Jewish Berlin Tour
.)
FAQ
Is this excursion recommended for children?
Our group walks are open to children 13 years and up, while there is no age limit on private walks. Due to the nature of the subject matter, this excursion may not be suitable for families. We have compiled
resources for families
wishing to prepare their children to learn about the Holocaust while in Berlin; we also offer a
family program
for those looking for an experience to engage visitors of all ages.
Where does it start? Where does it end?
The tour meets in Berlin, near the train station. Your confirmation will have the exact meeting point. Your docent will purchase the train tickets on your behalf, and then you will take the train together. After your visit to the former camp, you will return to Berlin together. The ride is about 45 minutes each way and is part of the overall 5-hour duration of the tour.


Can we take a car instead of the train?
For private tours starting in Berlin, yes. You can remove the train tickets and add the optional car service in the booking form above. The docent and driver will meet you at your hotel.
Where You'll Start
Tour Experts
Chris
Christina is an East Berliner who was born in the GDR, a socialist republic that no longer exists. She danced on the Wall in 1989, and closely observed the restructuring of Germany and the frantic urban transformation of Berlin. At the European University Viadrina in Frankfurt (Oder) she earned an MA in cultural history and comparative social sciences, particularly the ideology-based history of the twentieth century. Her dissertation was on a more contemporary subject of "The Economic Impact of the Contemporary Art Scene on the city of Berlin." She now works as an arts administrator, manages urban development initiatives, and since 2006 routinely walks guests through the eclectic and varied political, cultural, and architectural histories of the German capital and beyond.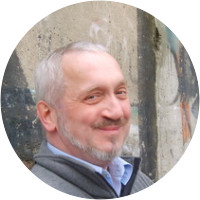 Heribert
Heribert is a native Berliner whose family history can be traced as far back as the founding of the city. An expert in urban history, for more than twenty years he has been guiding interested crowds through the German capital and the surrounding Mark Brandenburg, letting the stone witnesses of passing time tell their stories while he enthusiastically revives old lifestyles and tastes. He studied sociology, history, and cultural anthropology at the Freie Universität Berlin. His professional experience is varied and far-ranging, including working as a freelance trainer for communication and intercultural education since 1982, and guiding tours since 1986. In the West Berlin borough of Wannsee he runs with his wife two fine cafés (including at the Max Liebermann Villa Museum) and a gourmet delicatessen, and he is well-versed in fine cuisine. With an anecdote for just about every historical detail, Heribert is the consummate companion for any and all learning adventures in this city.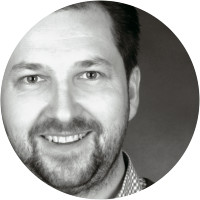 Robert
Robert grew up in East Berlin during the 1980s and went on to study at the University of Florence, Italy. He received his PhD in cultural studies from Humboldt University of Berlin where his dissertation focused on sexual violence in the Nazi concentration camps. He recently worked as a researcher for the BBC and as a historian for the Sachsenhausen and Ravensbrück concentration camp memorials. His interests range from the history of art and architecture to modern European history and WWII. Robert worked for Hampshire College and has given guest lectures at both Boston University and Brown University. He has been working as a tour guide for more than ten years.
Reviews can only be left by Context customers after they have completed a tour. For more information about our reviews, please see our FAQ.
We thought John was extremely knowledgeable and a very thoughtful and patient guide.
Aug. 15, 2019
As with Aaron on the Berlin Wall tour, John was very knowledgeable and engaging and flexible to allow us to go at our own pace and to accommodate the varying levels of attention spans with the kids. He was also very generous with his time and helpful with post-tour recommendations for things to do.
Apr. 22, 2019
If we could rate Finn higher than your scale of 1-6 we would give Finn a 10!!
Oct. 5, 2018