Tour Details
Tour Description
During this 3-hour Budapest architecture tour with a local architectural historian we'll discover the city's Belle Epoque, or golden age, when, at the turn of the nineteenth and twentieth centuries, the Hungarian capital flourished as a center of art and learning. Together, we'll stroll down the city's stately avenues and dig deeply into the stories of this brief but transformative time, along the way seeing some of the most stunning examples of Hungarian Art Nouveau architecture.
Budapest Architecture Tour
The central theme of our tour is how Budapest was recast as a center of culture; today, the city is protected as a World Heritage Site, due in no small part to the stunning, eclectic mix of neo-Renaissance and Art Nouveau buildings that came together rapidly at the turn of the 20th century, drastically changing the face of the urban landscape. We'll spend time on and around Andrassy Street, a central axis of the reviving city. Beginning with an overview of the geopolitical events that motivated Hungary's rise from its humble origins, we will look at how Budapest became a booming economic hub, drawing inspiration for its design and culture from Vienna.
"Learned more about Hungarian history in first hour than in trying to read any guidebook."
Hungarian Art Nouveau
Along the way, we'll visit the Opera House and Academy of Music. We'll look at how changing social conditions and the rise of a bourgeoisie, similar to that in Paris and other cities, stimulated new aesthetics and new ideas for the city. We'll consider the 1890's subway that runs beneath the avenue, the first on the continent, and how urban areas such as Lipot-town were developed with a new emphasis on entertainment and culture.
Take Aways
By the time we wrap up, we will have gazed up at Budapest's finest architectural relics of this cultural renaissance and learned the context behind the facades. We will emerge from the walk with a stronger understanding of how Budapest exploded in a very short time, advancing from an isolated town mired in feudal economics into an innovative, major European metropolis. To learn more about how that momentum still affects Hungarian society today, take our
Budapest Politics Tour
.
Where You'll Start
Tour Experts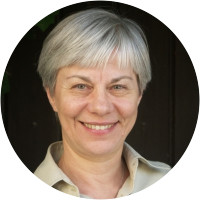 Györgyi is a historian with substantial heritage expertise. Her research focuses on modern history as well as the theory and practice of heritage conservation in Central and Eastern Europe following the change of the political system in the 1990s. She is the author of numerous books and articles in these fields. She has also taken part in co-operational research programs in the United States, France, Poland, and Slovakia, and has lectured at prestigious universities in the United States, France, Japan, Taiwan, and Hungary.
Szonja is a research fellow at the Institute of Minority Studies at the Hungarian Academy of Sciences, and teaches at the Department of Assyriology and Hebrew at the ELTE University in Budapest. She lived and studied in Budapest, Oxford, Jerusalem and New York, holds MA degrees in English Studies and Jewish Studies from ELTE University in Budapest, and an MSt in Jewish Studies and a DPhil in Modern Languages / Yiddish from the University of Oxford. Her main field of research and interest is Hungarian Jewish history and cultural history, and she is especially intrigued by issues related to changes in national identity and language choice. She has lectured and published extensively in her field, in English, Hungarian, Hebrew and Yiddish. As a native of Budapest and as a tour guide, she is interested in the various layers of the city – historical, social and architectural alike.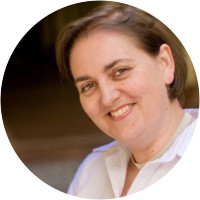 Nada Zečević has a Ph.D. in Medieval Studies. Originally from Sarajevo (Bosnia-Herzegovina), for the past 17 years she has been living in Budapest. As a scholarly researcher, Nada focuses on history and society of Central and Southeastern Europe in the Middle Ages, and these regions' connections with other European realms, namely the Apennine peninsula and Byzantine Empire. The topics of her specialization include medieval charters and scripts, migrations and exchange, towns and their societies, memory and image of the Other, and modern uses of medieval past. Her current research focuses on religious relationships between medieval Hungary and Bosnia. In addition to her scholarly work, Nada is actively engaged in projects dealing with the popularization of history. This all allows her depict Budapest's past and present as an ongoing saga of various perceptions and vibrant interactions between the city and its people.
Reviews can only be left by Context customers after they have completed a tour. For more information about our reviews, please see our FAQ.
Gyorgyi was incredibly knowledgeable and passionate about the Hungarian Golden Age (and Hungarian history in general) and how architecture and sculptures illustrate that history. She was engaging and very considerate. She is a great asset to ContextTravel
Sep. 28, 2019
William was very knowledgeable. He was also sensitive to y husband's needs using a walker, and he modified the tour somewhat to minimize the steps that my husband would have to navigate.
Sep. 26, 2019
Fabulous—Greta was so knowledgeable! Looking forward to our next tour.
Jul. 6, 2019