Tour Details
Tour Description
Simon's Town, located just outside of Cape Town, might be best known for its dramatic topography, proximity to the penguins on Boulders Beach, and large naval presence. However, this charming seaside town belies a darker, more complicated past. This historical Simon's Town Tour focuses primarily, but not exclusively, on the history of slavery in Simon's Town, using the slave trade as a lens through which to view the impact of the practices of the Dutch East India Company, and the development of South Africa as a whole. Our group will meander through the town, stopping for vignettes and stories along the way that cover the early indigenous history, the period of Dutch, and later British, colonial settlement, and the plight of the Cape Malay people here, all while considering some of the sordid misdeeds committed in Simon's Town. This walk is ideal for those with an interest in history, particularly the hidden histories and silenced voices of slavery.


"Absolutely incredible. Perhaps I might not have enjoyed it quite so much if we were in a large tour group; perhaps what made it so great was the one-on-one. We were grateful for their knowledge, storytelling, and historical brilliance. Both of the tours were definite highlights and I would highly recommend these tours and both of them."
Simon's Town Tour
Simon's Town's history as a port city means that any serious examination must consider its relationship to the sea. The history of this town is tied to the ocean and the people who arrived on these shores, their initial interactions with the indigenous San and Khoi people, and the re-invention of the landscape. Our Simon's Town Tour begins at a significant site of cultural exchange, which sets the scene for colonial settlement, indigenous dispossession, the enslavement of people, and an altered landscape. We'll examine how Dutch traders established a colony at the expense of the San and Khoi people, how Simon's Town became a trading hub, and, eventually, a slave-trading hub, and how this impacted the history of the city, the area, and South Africa as a whole.


Slavery and Simon's Town
As we continue along our Simon's Town tour, our understanding of the transatlantic and indigenous history of Simon's Town will expand as our expert guide introduces us to people and events from a bygone age. Midway through the tour, we will stop to consider another vulnerable population's relationship to Simon's Town with a visit to the Simon's Town Heritage Museum, focusing primarily on the Cape Malay people who were expelled from the area during apartheid. We'll learn more about the relationship of the Cape Malay people to the region, how they and others adapted after being forcibly removed from the city, and the long-term cultural impact apartheid had on Simon's Town. After we leave the museum, we will uncover further layers of history at the mosque in the old Malay Quarter.
Take Aways
By the end of the tour, we will have traveled through layers of history and 'met people in history' who will charm us, disarm us, and stay with us long after the tour is done and our sneakers are dusted. We will emerge with a greater understanding of Simon's Town, from its role in the South African slave trade to its serving as a microcosm of the devastating impact of apartheid policies, to the importance of representation and history in ensuring we remain cognizant of, and grow from, the mistakes of previous generations.
FAQ
Does this walk take place outside? What if it is raining?
With the exception of the museum visit, the majority of this walk takes place outside. If it is raining, please bring an umbrella and sensible shoes. Our walks happen rain or shine.


Where does this walk begin and end?
The tour begins outside Admiralty House, which is the first building as you enter Simon's Town, just after the Simon's Town Railway Station.


Do we visit the penguins?
We do not visit the penguins on our tour, although you can explore Simon's Town at your own leisure afterward.
Where You'll Start
Tour Experts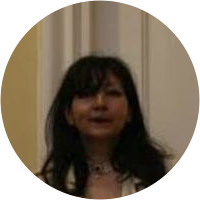 Joline Young is a historian, researcher, and author who holds a Master's degree in Historical Studies at the University of Cape Town, with Distinction. Joline has spent the past decade researching the history of Simon's Town and is an authority on the subject. Joline's walking history tours of Simon's Town focus particularly, but not only, on the history of slavery in the town. Joline also offers social history and slavery tours throughout the Western Cape. Her short story 'July', set in Simon's Town, was shortlisted for the Pen-Studlinski Award and went on to receive an honorable mention from the Nobel Prizewinner, J.M. Coetzee.
Reviews can only be left by Context customers after they have completed a tour. For more information about our reviews, please see our FAQ.
As professional historians, who have done a lot of different historical walking tours before, this was simply the best we've ever experienced. Based on original archival research and extensive oral history work, Joline is able to present information and narratives that simply aren't available in published histories (yet!). I cannot recommend taking this tour highly enough. You will gain a unique perspective of life in Simon's Town and the Cape, and it's an unforgettable experience.
Dec. 16, 2022
We have done many Context Tours. Your question as to whether I would recommend Context is not logical since we just brought 5 guests to this tour. We have clearly already recommended you. All of us were glad to have done this tour.
Mar. 2, 2020
Joline had to overcome our being delayed and, one of our group of 3 had to return to Cape Town, ill. She was most accommodating, very cordial and clearly very knowledgeable. She also tried to put 100 lbs of cement into a 10 lb. bag. Too much information given our circumstances. That said, she is remarkably well informed and totally pleasing and accommodating. If anything, too much detail and not enough story-telling.
Oct. 3, 2018