Tour Details
Tour Description
Dublin's history and geography lend themselves well to a day tour of this energetic city, from medieval gems such as St. Patrick's Cathedral to later architectural showpieces like City Hall and the General Post Office. We've carefully crafted an itinerary that allows for an 8-hour walk or drive into Dublin where, in the company of one of our expert guides, we'll spend our time unraveling the complex story of one of the most visited cities in Europe. From St. Patrick's Cathedral to O'Connell Street and the Book of Kells in Trinity College, we'll fill the day with memorable experiences. This tour is a fantastic introduction to the Irish capital and its treasures.
Full-day private tour of Dublin
Expert local guide
Includes St. Patrick's Cathedral and Book of Kells
Optional car service and hotel pick up
Dublin in a Day

Includes a short briefing in a cafe and sites such as Dublin Castle, St. Patrick's Cathedral, Trinity College, and the grand finale: the Book of Kells. Local lunch (at own expense).
From Dublin Castle to O'Connell Street
Our walk begins in a small cafe, beside Dublin's Castle, bright and early. We'll start with a short briefing on the city and its origins. We'll bring maps and ideas and share them with you before getting started on our Dublin in a Day tour. This area marks the origins of Dublin as a Viking settlement, dating back to the 9th Century. It's here, where the River Poddle entered the Liffey, that we'll see Record Tower, the castle's only remaining medieval structure and a good example of Norman battlements architecture. This is a snapshot into our
Introduction to Dublin tour
. Our walk continues through medieval Dublin, heading next to the site of St. Patrick's Cathedral. Here we'll discuss how the Cathedral has witnessed some of the most important developments and changes in Christianity in Ireland, and its role in the social and political development of the country. Dublin's principal brewing family, Guinness, is deeply associated with cathedral and did much to contribute to the interior we see today. Next we'll walk down to Christ Church Cathedral (from the outside) and the River Liffey as we continue our discussion on the social and architectural development of Dublin.
Everyday Dublin
At this point, we might hop on a bus or grab a taxi to O'Connell Street. We'll travel back in time to the Easter Rising of 1916—when Irish republicans launched an armed insurrection to end English rule and effectively planted the idea of a modern Irish state. We'll visit Dublin's General Post Office, which served as headquarters for the uprising's leaders. There we'll pay particular attention to Oliver Sheppard's bronze casting of the mythological hero Cu Chulainn and also discuss W.B. Yeats' poem 'The Statues', which tells the story of how this building became a shrine to Irish nationalism. This is a glimpse into our
1916 The Easter Rising and the Making of Ireland Tour.
Trinity College and the Book of Kells
At this point, we will stop for lunch. This may be in a traditional pub or one of Dublin's great restaurants. Our expert guide will talk about local Irish produce as we treat ourselves to some of Ireland's choice staples. Re-energized, we'll cross the river, maybe at A'Penny Bridge, and head into Temple Bar, soaking up the architectural variety that Dublin offers in this area.
We'll finish our time together viewing one of Dublin's most renowned sites and exhibits, Trinity College and the Book of Kells, for about two hours. We'll set the background by discussing the role of religious orders in the types of quills and pigments used, introducing artistic styles and techniques of binding, before seeing the Book of Kells, the highlight of the exhibition. This is a glimpse into our
Book of Kells Tour
.
Takeaways
At the end of our immersive full-day itinerary, we will emerge with a deeper understanding of what makes the Irish capital tick. We'll have ventured across the city to sites relevant to Dublin's historic, cultural, and religious identity. Hopefully, our 'Dublin in a Day, with Context' will leave us with a better knowledge of anything from the Book of Kells to James Joyce to the best pub for a great pint!
Where You'll Start
Tour Experts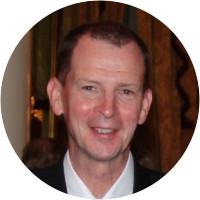 John Ducie is a native of Dublin with a passion for his city and explaining both it and Ireland to visitors. He has had a life long interest in cultural and natural heritage of all kinds. John retired as Properties and Conservation Manager of the National Trust for Ireland in 2012 to devote himself to a full-time career as a docent. Originally qualifying in Horticulture from Ireland's premier horticultural institute The National Botanic Gardens he also has an Hons. Bachelor of Business degree and a National University of Ireland Professional Certificate in Genealogy and Family History In the past he has chaired the Heritage Gardens and Designed Landscapes Committee for ten years, has served as Vice Chairman of The National Trust for Ireland, President of the European Network of National Heritage Organisations, a member of the Executive Committee of the International National Trusts Organisation and the Council of Europa Nostra (the pan European Heritage Alliance).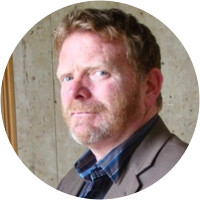 Kevin read History and Anthropology at the National University of Ireland, Maynooth between 2002 and 2005. In 2006, he began researching a doctoral thesis on the decline of the Clonbrock estate in County Galway. He was awarded a Ph.D in 2011 and has published and presented on aspects of Irish history since then. He is passionate about history and culture and weaves narratives from the mythology, artefacts, architecture and art of Dublin city and its environs to challenge and stimulate those who would like a little more from a guide. His mission is to take those with inquisitive minds on journeys that will facilitate an understanding of the historical and mythological heritage that have shaped and continue to shape the Ireland of the 21st century.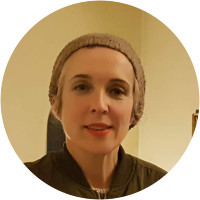 Catherine Dowling has always been a voyager, advocate of roads less travelled and an avid seeker of knowledge. With a BA in Philology and Business she speaks four languages fluently - English, French, Spanish and Gaelic. She is a contemporary musician, composer, singer and performer. Her works have been aired on How to get Away with Murder, CSI Miami, The Witches of East End and Alan Ball's production of Banshee.  An upcoming project will include original music works on the greatest women in Irish History in both English and Gaelic.  She has a deep passion for history with her uncle Daniel Dowling being a local Kilkenny historian and author of numerous highly- acclaimed history books on the Kilkenny and Waterford areas. The birth place of her father is the location of the first Land League meeting in the late 1870's in South Kilkenny and boosts a collection of over 25,000 books.  With over 15 years working as a history guide, prepare to be mesmerized by her knowledge, wit and charm as well her ability to bring the human touch to the history of Dublin and Ireland.