Tour Details
Tour Description
This full-day tour will provide an in-depth overview of Edinburgh's fascinating history, UNESCO-protected architecture, and charming culture. Led by a local expert, you'll see the city's most quintessential sites, from grand castles to medieval streets to local bars. We offer this tour as either a walking tour or with an optional chauffeured-car service (see below for details) — both promise to give you a comprehensive view of this enchanting city.
Sites Visited
Edinburgh Castle (outside)
Old Town
Holyrood Castle
High Kirk of St Giles
National Museum of Scotland
New Town
Included
Chauffeured car service (with option B, as outlined below)
Itinerary A Details - Walking Tour
Your day begins appropriately where Edinburgh itself began: on the site of Edinburgh Castle. Here, walking in the footsteps of kings and queens, you'll learn about the castle's rich history as a royal residence, military outpost, prison and fortress.
Next, you will make your way to the charming Old Town, discussing the development of the city. Walking down The Royal Mile, your expert will share the historical significance of this area, interwoven with legends, folklore, and even ghost stories. You will continue down Victoria Street—renowned for its fairytale charm—on your way to Greyfriars Kirkyard, a graveyard from the 16th century where you will hear stories about some of its more famous inhabitants.
You'll then visit the National Museum of Scotland, the home to a broad array of collections on topics ranging from the natural world, to global art and design, to modern science and technology, and, of course, Scottish history. After absorbing the highlights of the museum, you'll head on to the Grassmarket, once the city's main marketplace and also a place of execution. Spending some time in this historically rich area, your expert will also highlight the events and scenery that served as inspiration for famous literature (including Harry Potter).
Your guide will lead you next to view the exterior of Holyroodhouse Palace, the official residence of HRM the Queen in Edinburgh. And you also may venture up to Calton Hill for exquisite views of the city. Your historical morning of adventure will be topped off with a delicious lunch at a local restaurant or cafe (at your own expense)—the perfect opportunity to talk to your guide about everything from what you've seen during your morning to modern Scottish life. After your lunch, you'll spend your afternoon in New Town, visiting its main streets, squares and buildings, and seeing the contrast from the sights of earlier in the day. Wrapping up, you will finish your day, appropriately, with a wee dram in one of the city's famed whisky bars.
Itinerary B Details - Car Tour
Edinburgh in a Day, in a car, largely follows the same itinerary as our walking tour. We will pick you up from your hotel and you'll kick off your tour in Old Town. Like in Itinerary A, you'll visit Edinburgh Castle, Greyfriar Churchyard, the Royal Mile, and other key sites in the ara.
Leaving the enchanting and fascinating Old Town, you'll head to the iconic Arthur Seat, an ancient volcano and the main peak of hills in the city. If you'd like, you can drive to one of the viewpoints and admire the spectacular sights before heading to lunch at a nearby local pub. After lunch, like in Itinerary A, you will make your way to the New Town, visiting the main attractions including Calton Hill and Charlotte Square.
At the end of the tour, you have the option to be dropped off at the hotel, or you can ask your guide to recommend a restaurant or pub to continue your Edinburgh exploration.
FAQ
For more information about Context tours, please
visit
our FAQs
.
Book with confidence — see Context's flexible cancellation policy
here
.
Where do we meet? Where does the tour end?
If you opt for Itinerary A, you'll meet your expert guide near the Castle and it will end in the New Town. If you opt for the car service we will pick you up from your hotel and drop you back there after. Your confirmation email will have the exact meeting point details along with a map, and 24/7 phone number to call in case of emergencies.
Can this tour be booked for earlier or later?
In the summer, starting late is not a problem. However, in the winter we suggest sticking to 9 am as it gets dark fairly early.
Is this a good tour for children and families?
What costs will I need to cover on the day?
The tour includes your time with the expert guide and a coffee at the beginning of the day. If you opt for the car service, this will be included in the price as well. Clients are expected to cover the cost of their own lunch.
Do we go to the Arthur Seat?
If you select the walking tour, you will not go to Arthur Seat. If you select the option with car service, we will do a scenic drive to view Arthur Seat and, if the weather allows, go for a short hike there.
Where You'll Start
Tour Experts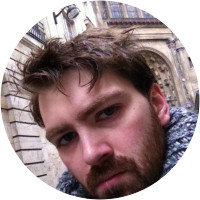 Alex Collins is a PhDl student in the History of Art at the University of Edinburgh, where he researches medieval art and architecture.. He studied his MA in Art History and English at the University of St Andrews in 2009, before working in heritage and local government. At the University of Edinburgh, Alex teaches art and architectural history.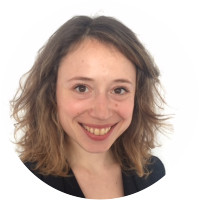 Born and raised in Milan, Irene moved to Scotland in 2009. She achieved a PhD in Art History at the University of Edinburgh in 2015. Her doctoral thesis looked at the artistic patronage of the Vespucci family in fifteenth-century Florence. Irene currently works at the University of Edinburgh. She loves art, coffee, yoga, and the sun – not necessarily in this order. Despite her reluctance to sit on planes, she is a travel addict and she hopes to tour the world one day. Edinburgh stole her heart and it is now her home.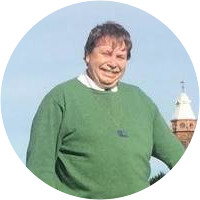 Originally from Argentina, Sergio moved to Scotland over 20 years ago fully embracing the culture and place. His specialty is Scottish history with a focus on Edinburgh and its development from a Medieval city to a capital of European Enlightenment in the 18th century.
Reviews can only be left by Context customers after they have completed a tour. For more information about our reviews, please see our FAQ.
Anne was very informative, knowledgeable, friendly and easy to talk to. We enjoyed our day with her so much!!
Jun. 27, 2022
Anne was knowledgeable, friendly, and an expert guide. I particularly liked the fact that when I sent her a text she answered my queries quickly and completely. My friends and I really enjoyed our day with her. Our meeting time had to be adjusted because of flight problems and she had no problem accommodating us. I would highly recommend her as a guide!
Jun. 22, 2022
Excellent day with Anne. Very informative guide. Would highly recommend Anne to others.
Oct. 6, 2019