Tour Details
Tour Description
Away from the traffic of Edinburgh's busy streets, but still within walking distance of the New Town, are the outlying historic settlements of Stockbridge and the Dean Village. This 3-hour Dean Village and Stockbridge Tour from Edinburgh visits these two relatively hidden places and paints a portrait of Edinburgh quite distinct from the more mainstream tourist sites.
Dean Village and Stockbridge Tour
Our walk starts at the edge of Edinburgh's 18th century New Town as we pass Thomas Telford's Dean Bridge over the Leith water. Here, a surprising and different world awaits us as we descend the brae past eccentric houses, former taverns, and medieval reminders of the past life of this village.


Having reached the valley floor a charming village is revealed where weavers, quarrymen, and baxters (bakers) used to live and work. 16th century houses harken back to its previous existence; meanwhile, mills and the village school have been turned into trendy housing. A picturesque fantasy of Germanic flavor was an experiment in model housing, endowed by a local philanthropist. Flowers abound around the pretty stream which formerly provided water for the mill wheel.
Along the River
We continue along the riverside path passing former mill buildings, which now serves as a site of special scientific interest with abundant plants and birdlife. Passing St Bernard's Classical temple, where health-giving waters were taken in the 18th century, we arrive at the historic settlement of Stockbridge, which mainly features Georgian architecture, but also contains a medieval past. The painter Henry Raeburn, who was born here, influenced the varied layout of this much sought-after 'suburb' with its grand classical houses intermingled with interesting vestiges of a humble past. There are many fascinating streets containing significant buildings including Playfair's vast St Stephen's Church and the Old Market.
Take Aways
At the end of our journey can return to the center of town by bus or weave our way on foot through the impressive Classical terraces. Visitors will come away with a deeper understanding of Edinburgh and its history, having discovered the historical legacy of two integral parts of Edinburgh not commonly considered by travelers.


Where You'll Start
Tour Experts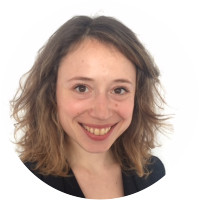 Born and raised in Milan, Irene moved to Scotland in 2009. She achieved a PhD in Art History at the University of Edinburgh in 2015. Her doctoral thesis looked at the artistic patronage of the Vespucci family in fifteenth-century Florence. Irene currently works at the University of Edinburgh. She loves art, coffee, yoga, and the sun – not necessarily in this order. Despite her reluctance to sit on planes, she is a travel addict and she hopes to tour the world one day. Edinburgh stole her heart and it is now her home.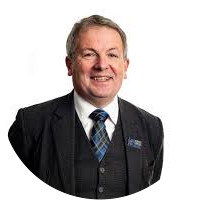 Hugh was born in Scotland, and raised on his father's farm in Perthshire. He was educated at Cambridge University, where he read French and German literature. After completing his doctoral thesis in German, he joined the British foreign service, and spent over 25 years travelling the world as a diplomat, ultimately with the rank of ambassador.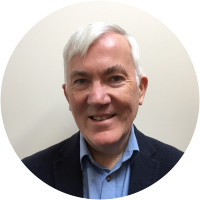 Robin was born in Ayrshire, and after a spell in Aberdeen, has lived and worked in Edinburgh since arriving as a student in the '70s. He has guided since 2012 and loves sharing with visitors his fascination with this spectacular city and how it has evolved over the centuries. Robin takes a keen interest in Scottish history and also has a special passion for the country's traditional song and music. He believes no day in Edinburgh is complete without a coffee and cake in a carefully selected cafe, or, depending on the time of day, a pint of real ale in one of the many fine pubs, whether on or off the tourist trail.
Reviews can only be left by Context customers after they have completed a tour. For more information about our reviews, please see our FAQ.
A very interesting tour-Helen was great! Thanks!
May. 27, 2018
Our docent was very knowledgeable, He had many anecdotes and knew the area very well. He gave us great suggestions of other things to do, and places to dine.
Sep. 6, 2017
Everything was great
Aug. 11, 2017