Tour Details
Tour Description
The streets and spires of Edinburgh have inspired writers for centuries, from Walter Scott to Robert Burns. However, these days the most famous is JK Rowling, who wrote much of her revered Harry Potter series here, gazing at Edinburgh Castle. In this 2-hour Harry Potter Tour of Edinburgh for Kids, we'll dive deep into Edinburgh's literary history, enjoy some fun, hands-on activities, and discover all the places in the city relevant to Harry, Hermione, and Ron.
At the Writers Museum
Who were the most important writers in Scotland? Why? How did they write and what about? Our walk will start at the Writers Museum where we'll meet some of Edinburgh's key writers, including Scott, Burns and Stevenson. Here we'll learn about what it meant to be a writer in the nineteenth century. We'll also don some 19th outfits, grab our quills, and try to write a Burns verse or two. We may read from some of Burn's writings and discover that poets did not just write about love, but also about their favorite food!
Discovering Scottish Identity
Using paintings and original manuscripts in the museum we'll talk about the work of Walter Scott and Burns, as well as how their use of language and imagery helped shape a Scottish identity. Why did some writers use Gaelic? Why are some of the people in the paintings wearing a kilt? As we meet more Scottish writers like Sir Arthur Conan Doyle and Robert Louis Stevenson, we may decide to use some of Sherlock Holmes's investigative skills to them to solve a literary mystery or learn about Stevenson's inspiration for his intriguing characters and adventures.
Harry Potter Tour of Edinburgh for Kids
With a solid taste for Edinburgh's writerly bent, we'll dive headlong into the world of Hogwarts and Quidditch. Our stroll will take us into a part of Edinburgh that provided much of the inspiration for the Harry Potter saga, along the way learning all sorts of interesting tidbits about Rowling's creative process. Together, we'll develop a better picture of the fantastic world that she created, connecting real buildings, people, and traditions with fictitious ones.
Take Aways
At the end of the walk, we may sit down for a hot chocolate in one of Edinburgh's charming cafes or libraries while finishing up our activities and learning all about the origins of Harry Potter's spells and characters. Families will come away with a greater understanding of Edinburgh's literary legacy and its most enduring characters as well as having gained a renewed interest for some these incredible authors.


Included in the price of the tour is the cost of an activity pack per child.


Where You'll Start
Tour Experts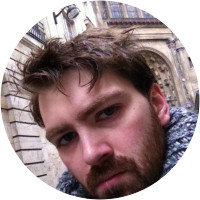 Alex Collins is a PhDl student in the History of Art at the University of Edinburgh, where he researches medieval art and architecture.. He studied his MA in Art History and English at the University of St Andrews in 2009, before working in heritage and local government. At the University of Edinburgh, Alex teaches art and architectural history.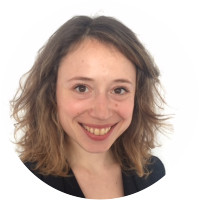 Born and raised in Milan, Irene moved to Scotland in 2009. She achieved a PhD in Art History at the University of Edinburgh in 2015. Her doctoral thesis looked at the artistic patronage of the Vespucci family in fifteenth-century Florence. Irene currently works at the University of Edinburgh. She loves art, coffee, yoga, and the sun – not necessarily in this order. Despite her reluctance to sit on planes, she is a travel addict and she hopes to tour the world one day. Edinburgh stole her heart and it is now her home.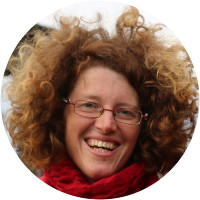 Sandra is a native of Edinburgh. After studies in French and Spanish at Aberdeen University, Sandra returned to her home city. For many years she has shared her passion for Edinburgh with visitors. She loves to introduce others to the hidden corners of her city whilst incorporating her love of literature and her enthusiasm for natural history into her explanations.
Reviews can only be left by Context customers after they have completed a tour. For more information about our reviews, please see our FAQ.
Irene did a wonderful job on all of our Edinburgh tours
Jul. 8, 2019
This was a great way for my kids to explore Edinburgh. I think it was a good balance of writing/inspiration and some of the Edinburgh history in general and some of the Harry Potter influences which was fun but not over the top.
Apr. 30, 2018
Our docent was lovely. Activities in writers museum were engaging for younger ones.Well done!
Dec. 26, 2017