Tour Details
Tour Description
Please note: Tour start times are subject to change to due to ongoing modifications to venue opening hours. Once you have booked, we will confirm the start time on your requested date. Please note that venue opening times for 2021 are not yet confirmed. Thank you!

While walking Florence, one can't help but run into the symbols of the Medici, the great Renaissance family that ruled this city politically during the Renaissance and patronized its prominent artists, including Michelangelo. During this Medici Tour in Florence, led by an art or social historian, we'll focus on the history and patronage of the family, visiting several key sites connected with them, including the Medici Chapels and Medici Palace.
Medici Tour Florence
We begin chronologically with the church of San Marco, which was the family church of the Medici during their early history. This quiet space, a bit off the tourist track, will provide a pleasant backdrop for laying the groundwork of the Medici family history, especially their massive patronage to the arts. We'll step into the attached convent, where in the 1430s Cosimo the Elder founded one of the first public libraries in the world, but which now serves as a museum that hosts the greatest works of Fra Angelico, who was once a friar here. We will visit the monks' former private cells, all of which house a sacred image intended for meditation, including Cosimo's private cell.
The Rise and Fall of Medici's Reign
We will then move on to the Palazzo Medici-Riccardi, designed by Michelozzo (who also redesigned the convent of San Marco for the Dominicans), and the seat of Medici power in Florence for over a century. In doing so, we will trace the family from the era of the Republic to the era of the duchy, and their rise from rich merchants to rulers of a kingdom. We will make a special visit to the Chapel of the Magi, decorated by Benozzo Gozzoli, which is a masterpiece of Renaissance fresco (a skill you can learn in our
Fresco Painting in Florence
Workshop).
San Lorenzo
Finally, we will visit the unfinished church of San Lorenzo, which was intended to be sole dominion of the Medici family at the end of their power. We will examine the work of Michelangelo, in the family chapel he created, which includes the tombs of Lorenzo il Magnifico and brother Giuliano, and discuss the Medici's art patronage, most notably personified in the figure of the great sculptor.
Take Aways
Throughout the walk, we will revert to common, recurring themes: the relationship between power and art, the political upheavals gave birth to the artistic revolutions of the Renaissance, and the humanistic impulse of one of the most interesting families in history. For more Medici splendor, check out our
Florence Villa Tour
.
FAQ
Do I need to pay any entrance fees on this walk?
Yes, you will buy entrance tickets to San Marco Museum and Palazzo Medici Riccardi on site. It is best if you bring cash with you in case cards are not accepted. You have pre-paid for your ticket to the Medici Chapels and we have reserved your entry.
Where You'll Start
Tour Experts
Born and raised under the shade of Brunelleschi's magnificent dome in Florence, Siro belongs to an important Tuscan family of art nouveau artists. After a diploma in ceramic decoration obtained in 2000, he has worked in a traditional Florentine workshop. He received his BA at the University of Florence and in 2008 published his research about the Richard-Ginori porcelain production that was commissioned by the vice-king of Egypt for the celebrations of the opening of the Suez Canal. In order to share his passion and love for art, culture, and the Florentine lifestyle, Siro is professionally trained as a tour guide for his hometown.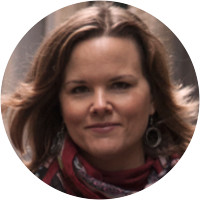 Molly holds an MA in Italian literature from the University of Wisconsin-Madison where she completed her PhD coursework and exams with a specialization in Renaissance and Early Modern periods. She spent a year in Venice as an undergraduate while at the University of California-Santa Cruz and afterwards worked in Siena for two years for the University of California Education Abroad Program. She later went to graduate school and, after finishing her studies in Madison, found herself back in Venice once again for another year, this time conducting archival research for her doctoral dissertation. She has remained in Italy ever since, has taught courses in Renaissance history in Florence, and is a licensed tour guide of Florence and its province.

Born and raised in Florence, Alessandra has a degree in art history from the University of Florence with a specialization in seventeenth-century painting. She obtained an Masters from the European University Institute in Florence, where she defended her Ph.D. in history, focusing on the patronage of Tuscan nobility in Europe during the seventeenth century. In addition, she holds a diploma in archival administration, paleography, and diplomatics from the State Archive in Florence. She has been teaching art history and Italian culture for several years in various schools and institutions in Florence and across Italy.
Reviews can only be left by Context customers after they have completed a tour. For more information about our reviews, please see our FAQ.
An extremely knowledgeable and highly engaging guide. Outstanding.
Nov. 7, 2021
Siro did an excellent job helping us understand the Medici influence on the development of Florence.
Oct. 28, 2021
We enjoyed our guide; very knowledgeable and a pleasure to be with. We especially liked our visit to the Museum of San Marco.
Jul. 19, 2021