Tour Details
Tour Description
While walking Florence, one can't help but run into the symbols of the Medici, the great Renaissance family that ruled this city politically during the Renaissance and patronized its prominent artists, including Michelangelo. During this Florence Medici tour, led by an art or social historian, we'll focus on the history and patronage of the family, visiting several key sites connected with them, including the Medici Chapels and Medici Palace.
Medici Tour Florence
We begin chronologically with the church of San Marco, which was the family church of the Medici during their early history. This quiet space, a bit off the tourist track, will provide a pleasant backdrop for laying the groundwork of the Medici family history, especially their massive patronage to the arts. We'll step into the attached convent, where in the 1430s Cosimo the Elder founded one of the first public libraries in the world, but which now serves as a museum that hosts the greatest works of Fra Angelico, who was once a friar here. We will visit the monks' former private cells, all of which house a sacred image intended for meditation, including Cosimo's private cell.
The Rise and Fall of Medici's Reign
We will then move on to the Palazzo Medici-Riccardi, designed by Michelozzo (who also redesigned the convent of San Marco for the Dominicans), and the seat of Medici power in Florence for over a century. In doing so, we will trace the family from the era of the republic to the era of the duchy, and their rise from rich merchants to rulers of a kingdom. We will make a special visit to the Chapel of the Magi, decorated by Benozzo Gozzoli, which is a masterpiece of Renaissance fresco.
San Lorenzo
To conclude the tour we will visit the unfinished church of San Lorenzo, which was intended to be the sole dominion of the Medici family at the end of their power. We will examine the work of Michelangelo in the family chapel he created, including the tombs of Lorenzo il Magnifico and brother Giuliano, and discuss the Medicis' art patronage, most notably personified in the figure of the great sculptor.
Take Aways
Throughout the walk, we will revert to common, recurring themes: the relationship between power and art, how the political upheavals gave birth to the artistic revolutions of the Renaissance, and the humanistic impulse of one of the most interesting families in history.
FAQ
Do I need to pay any entrance fees on this walk?
Yes, you will buy entrance tickets to San Marco Museum and Palazzo Medici Riccardi on site. It is best if you bring cash with you in case cards are not accepted. You have pre-paid for your ticket to the Medici Chapels and we have reserved your entry.
Where You'll Start
Tour Experts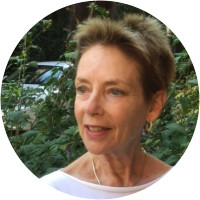 Cornelia has a PhD in art history from Columbia University and wrote her dissertation on Renaissance city planning. She is especially knowledgeable about Medici patronage. In addition to her research and teaching, Cornelia, a mother of a disabled child, runs an association dedicated to barrier-free travel in Florence and is author of "The Accessible Guide to Florence."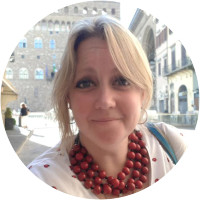 Originally from Virginia Beach, Virginia Elizabeth has lived in Italy for over 20 years , before Italy she lived in London and Boston, as well as studying abroad in Europe her juinor year at University. A licensed guide, Elizabeth received her MA in Florentine Renaissance art from Syracuse University in Florence. Her accademic interests include women's history and women artists, particularly by women in convents; museum studies and teaching art to children. In fact one goal of Elizabeth's work is to make art accessible to everyone! In addition to leading walks, she also lectures at various universities and institutions in Florence.
Born and raised under the shade of Brunelleschi's magnificent dome in Florence, Siro belongs to an important Tuscan family of art nouveau artists. After a diploma in ceramic decoration obtained in 2000, he has worked in a traditional Florentine workshop. He received his BA at the University of Florence and in 2008 published his research about the Richard-Ginori porcelain production that was commissioned by the vice-king of Egypt for the celebrations of the opening of the Suez Canal. In order to share his passion and love for art, culture, and the Florentine lifestyle, Siro is professionally trained as a tour guide for his hometown.
Reviews can only be left by Context customers after they have completed a tour. For more information about our reviews, please see our FAQ.
Helen was a wonderful guide. She is a gifted teacher and she have us tips about the area- where to shop and eat
Oct. 3, 2022
Please make sure you keep hiring wonderfully informed, knowledgeable and highly educated guides like Alessandra.
Aug. 29, 2022
Siro was extremely knowledgeable, personable and patiently answered all of our questions. His presentation was lively and interactive and left us yearning to learn more.
Jun. 20, 2022