Tour Details
Tour Description
Taking the famous and picturesque Istiklal Caddesi as our tableau, over the course of this 3-hour Istiklal Street Tour we'll explore Istanbul's former diplomatic or "European" zone, where nationalities, religions, and the myriad peoples of this cosmopolitan city have mixed for the last 150 years. We'll pay a visit not only to the diplomatic and historical sites that have played an important role in the development of the city, but also to the markets, back alleys, and food stalls that keep this street relevant to life in Istanbul today.
Turks and Europeans
Beginning in Taksim Square and proceeding down the famous Istiklal Street, we'll trace a route through a part of Istanbul that Europeans settled during the 19th century as the fading Ottoman Empire began a program of rapprochement with France, Germany, and the other powers to its west. Today, this heady period of cultural diversity is represented by a wonderful mix of neoclassical architecture, Art Nouveau Parisian-style covered passages, and a vibrant street life of cafes, shops, and fine restaurants.
Past and Present
We'll immerse ourselves in the sites and smells of today's Istanbul, stepping into some of the markets and food stalls that line Istiklal Street and exploring some of the back alleys of the Pera neighborhood. We'll tie current practices to historic traditions, and explore how the cosmopolitan past has created such a wonderfully rich present.


Those interested in further exploring the culinary delights of Istanbul's markets should try our
Savoring Istanbul Tour
, exploring the 17th century Spice Bazaar and a Kadıköy food market.
Diplomatic District
Our tour will also take us past several European cultural centers, consulates, and schools. We'll discuss how French speakers, Jews, Italian Catholics, as well as Armenians, Kurds, and other peoples of the Levant have congregated here over the centuries and created a distinct culture that is uniquely Istanbul.


FAQ
Is there a dress code for your tours in Istanbul?
Yes, sites visited on this tour are considered holy places. Shoulders and knees must be covered. Dresses and shorts must be below knee level, and shoulders must be covered (zip-on jackets or scarves are acceptable). We recommend bringing along scarves or shawls to be able to cover those body parts. These rules may seem unduly strict, but remember, you are a guest visiting sites that are regarded as a religious sanctuary.

Is this tour walking intensive, and/or wheelchair accessible?
We do cover extensive territory on this tour. Please contact us with any questions; we will be happy to advise if this tour will be appropriate for you, and can discuss possible adjustments for visitors with mobility concerns.

Does this tour take the Istiklal tram?
No, we generally do not take the tram together, however, we will likely see it during the tour.

Does the tour go up the Galata Tower?
No, however, you will not be far from the tower at the end of the tour and can visit it afterwards.
Where You'll Start
Tour Experts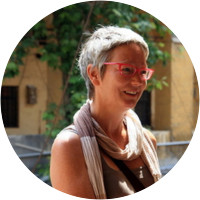 Claire has dual degrees in English (University of Michigan) and medieval art history (Università di Roma "La Sapienza"). She lived in Rome for a decade where she taught art history at Trinity College and study abroad programs for other American universities. She has lived in Istanbul for the last twelve years. She is presently an adjunct instructor at Yeditepe University and a freelance translator. Originally from Washington, DC, Claire is very interested in social history. She is the author of "Topkapı Palace: Inside and Out", published by Citlembik in 2004.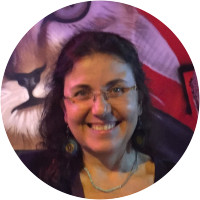 Ebru has a BA in English Literature at Bosphorus University. After finishing her studies, she worked as an arts correspondent for a local newspaper, and then had a career as a managing editor for a monthly travel magazine: Gezi / National Geographic Traveler. A native of Istanbul and a licensed guide, she has a broad range of knowledge, and is extremely interested in history of art, architecture and religions with special emphasis on Greek Orthodoxy and Byzantine history. Ebru finished an MA program in the history of religions at the School of Theology and has been working on her thesis on prophecy in ancient Greece. Apart from guiding, she gives seminars on early Christianity, origins of Christmas, ancient Greek mythology and Vikings of the Byzantine Empire: the Varangian Guards. Currently she is studying art history at Istanbul University, and taking modern Greek and Ottoman script classes in her free-time.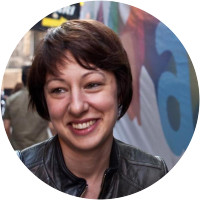 Renan was born and raised in Istanbul and the nearby island of Buyukada, where cooking and eating were the most important part of family life. She has had a diverse career in culinary arts, having worked with chef Kenji Kume in a Japanese restaurant in Istanbul while she was studying film and television at Bilgi University. After university, Renan worked in the restaurants of several five-star hotels in Istanbul, where she developed her organizational skills in the kitchen. Thereafter, she joined a new Anatolian restaurant to help with its launch, an experience that broadened her knowledge of the many food traditions of Turkey. She also joined the production company of a popular documentary on Turkish cuisine called "Sultans of the Kitchen" as a production coordinator. Today, Renan lives on the Asian side of Istanbul, where she regularly visits Kadikoy Market for fresh vegetables and for her young daughter.
Reviews can only be left by Context customers after they have completed a tour. For more information about our reviews, please see our FAQ.
She was the best guide ever! We just loved Ebru!
May. 24, 2022
Really great tour that helped all of our group get an insight into the city of Istanbul, regardless of our previous knowledge. Loved that it spanned across both distant and recent history. Also the guide was super helpful in giving us lots of recommendations for the rest of our stay. Thanks again!
Oct. 26, 2018
Anna was great -- knowledgeable and personable. I thoroughly enjoyed her company and all the insights she provided into the history of the city overall as well as for the particular area we walked. I also liked getting to know her background and how she came to be in Istanbul. The personal touch really add a lot.
Apr. 19, 2016