Tour Details
Tour Description
Taking the famous and picturesque Istiklal Caddesi as our tableau, over the course of this 3-hour Istiklal Street Tour we'll explore Istanbul's former diplomatic or "European" zone, where nationalities, religions, and the myriad peoples of this cosmopolitan city have mixed for the last 150 years. We'll pay a visit not only to the diplomatic and historical sites that have played an important role in the development of the city, but also to the markets, back alleys, and food stalls that keep this street relevant to life in Istanbul today.
Turks and Europeans
Beginning in Taksim Square and proceeding down the famous Istiklal Street, we'll trace a route through a part of Istanbul that Europeans settled during the 19th century as the fading Ottoman Empire began a program of rapprochement with France, Germany, and the other powers to its west. Today, this heady period of cultural diversity is represented by a wonderful mix of neoclassical architecture, Art Nouveau Parisian-style covered passages, and a vibrant street life of cafes, shops, and fine restaurants.
Past and Present
We'll immerse ourselves in the sites and smells of today's Istanbul, stepping into some of the markets and food stalls that line Istiklal Street and exploring some of the back alleys of the Pera neighborhood. We'll tie current practices to historic traditions, and explore how the cosmopolitan past has created such a wonderfully rich present.


Those interested in further exploring the culinary delights of Istanbul's markets should try our
Istanbul Market Tour
, exploring the 17th century Spice Bazaar and a Kadıköy food market.
Diplomatic District
Our tour will also take us past several European cultural centers, consulates, and schools. We'll discuss how French speakers, Jews, Italian Catholics, as well as Armenians, Kurds, and other peoples of the Levant have congregated here over the centuries and created a distinct culture that is uniquely Istanbul.


Note: If you are interested in further exploring the Istanbul's vibrant neighborhoods and their history, you might enjoy our
Galata Tour
, exploring the adjacent neighborhood at night.
Where You'll Start
Tour Experts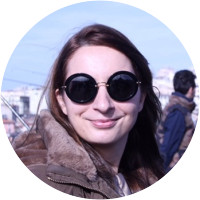 Yaren
Yaren is a licensed guide and archaeologist. She has been working as a tour guide for almost fifteen years. Her interest in history led her to study art history and archaeology at Istanbul University. Being born and raised in Istanbul, she has a passion for making the city as accessible, interesting, and inspirational as possible.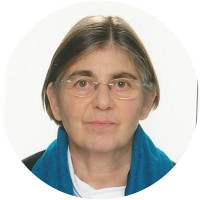 Canan
Canan has a background in Social Sciences and Cultural Anthropology and is an avid traveller. She is interested in museums and art exhibitions worldwide. In addition to her work leading cultural tours in Istanbul, she is actively involved in charity work such as reading for the blind and projects working with differently abled people in Istanbul.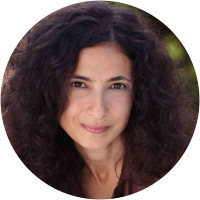 Reyan
Born in the Aegean city of Izmir, Reyan studied English Language and Literature at Istanbul's Bosphorus University and received her master's degree in Documentary Production at the Northern Media School in England. She has worked for various newspapers and magazines as a reporter/editor and has traveled all around Anatolia, the Turkish heartland for the travel supplement of one of the best selling Turkish newspaper, Hürriyet. Amongst some of the magazines she wrote for is National Geographic, Turkey. Reyan worked as a producer- researcher for foreign TV channels, such as BBC, Finnish TV YLE and also worked as a script writer/ researcher in various documentaries filmed in Turkey and abroad on travel and different cultures of the world. She traveled and worked as Asst. Expedition Leader with Starquest Expeditions based in Seattle, USA, for their expeditions ''Around The World By Private Jet''. She also acted as an advisor for TRT (Turkish State Television) for their documentary series. She has been working as a professional tourist guide since 1989 and has a certificate of specialization on Istanbul. She herself enjoys to walk in Istanbul discovering new routes for her guiding, photography and culinary purposes. She not only sees Istanbul as a historical treasure while reflecting that on her tours but a great destination to get an insight into the lifestyle, culture and culinary traditions of the people of Turkey in depth and likes to share this as a complete experience with her guests. Her interest in the social issues in her own country and the world led her in the way of becoming an independent documentary maker. Her documentaries still continue to be screened at many film festivals in Turkey and around the world, receiving some awards. Reyan Tuvi has three guide books on Turkey, is still writing feature stories, travel articles, continuing shooting documentaries and sharing her passion for her country through guiding.
Reviews can only be left by Context customers after they have completed a tour. For more information about our reviews, please see our FAQ.
Carole was so open, friendly, smart, and responsive. Please see my above comments. She was extremely knowledgeable. She responded in a kind way to all questions. The walk was perfect; I'd change nothing!
Aug. 16, 2013
Daniel was the ideal guide - knowledgeable, helpful, friendly. He had a deep love for Turkey and detailed knowledge which he imparted in the best possible way. The only negative on the whole tour was a minor one: taking us to taste profitoroles, even though famous in Istanbul, is not a necessary Turkish experience.
Nov. 1, 2012
Nurcin was a wonderful person. We enjoyed discussing current issues with her. She also took us to publishing house that translated Psychoanalytic books which was especially interesting for us. I am a psychiatrist and my wife worked in publishing. This is the kind of extra that we have treasured about Context docents.
Oct. 21, 2012