Tour Details
Tour Description
The Heian period is for the Japanese like the Ancient Greek and Roman eras are for Europeans. Many of the foundational ideas, beliefs, and customs, as well as defining paintings, poetry, and works of literature were developed during that period, leading some to consider the Heian period as having been the primary period of development for Japanese culture. Not coincidentally, Heian is also a former name for Kyoto, which was at the center of this profound period of development. On our Arashiyama Tour, we travel back in time to this integral period of growth on an excursion to the quiet enclave of Arashiyama on the outskirts of Kyoto, visiting villas, temples, and unspoiled forests to unearth how Japanese identity came about during this fertile period.
Arashiyama Tour
Meeting in front of Hankyu Kawaramachi Station, our guide will join us for the 20-minute train ride to Arashiyama, during which we'll review the history of Kyoto, the important role that Arashiyama played in its development, and how it remains a tranquil enclave in a thoroughly urbanized society. Upon our arrival, we'll walk to, and then across, Togetsu Bridge, a deeply emblematic symbol of the area. The wooden bridge, the name of which translates to "a bridge where the moon crosses." Surrounded by lush forests and adjacent to a cherry tree grove, Togetsu Bridge provides a deeply tranquil, fitting way to begin our exploration of Arashiyama.
Tenryuji, A Top Temple
Having passed over the bridge like monks have done for hundreds of years, we'll move on to Tenryuji Temple, the most important Zen temple in the city and a UNESCO World Heritage Site. Home to the Tenshoku tribe of Rinzai sect, the temple is known in particular for its garden, which has remained virtually unchanged since its inception, created by famed garden designer Muso Soseki in the 14th century. Plodding the sprawling grounds with our guide on our Arashiyama Tour, we'll learn about the power struggle that led to the temple's inception, the foundations of Zen landscape design, and how Zen Buddhism shaped and continues to influence Japanese society today.
Basking in Bamboo Grove
Our Arashiyama Tour will at this point proceed into the famed Bamboo Grove. Toddling through this otherworldly place, we'll spend plenty of time appreciating the serene sensation of being surrounded by bamboo—it's difficult to convey the particular sensation one feels as green shoots stretch into the sky in every direction. We will also visit a small shrine called Nonomiya Shrine in the middle of the forest. Originally, this was used as a place of purification for imperial princesses before ascending to represent the Imperial Family. Notably, the shrine made an appearance in The Tale of Genji, an 11th-century masterpiece of Japanese literature considered by some to be the world's first novel.
Views of Kyoto
Exiting the grove, we'll walk about ten minutes to the northern part of Arashiyama, stopping at Jojakkoji Temple. Built in the 16th century, this Buddhist temple is famous for its quiet, yet breathtaking scenery, lovely moss garden, and 200 maple trees. A quiet respite from some of the more famous sites nearby, we'll drink in the views of Kyoto, considering the deeply important religious sites and sprawling stretches of nature we will have enjoyed on our Arashiyama Tour.
Take Aways
Wrapping up at Jojakkoji Temple, we will have developed a deeper appreciation for the development of Japanese society and a better understanding of Japanese religious practices, having learned a great deal about how the distinct culture present here came to be. We will also have gotten the opportunity to see some of the most strikingly beautiful examples of nature in the city, from the finely manicured garden inside Tenryuji Temple to the unforgettable Bamboo Grove.
FAQ
Where does it meet? Where does it end? We meet near Hankyu Kawaramachi station. The tour ends in Arashiyama.
Where You'll Start
Tour Experts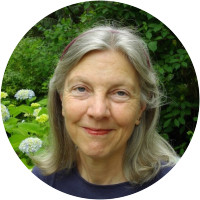 Karin has an M.A. from San Diego State University in Japanese Art History and is a Ph.D candidate at the University of Kansas, focusing on Edo-period paintings and prints, woodblock printed books, and 17th-century painting. She has lived in Kyoto since 1993 and has held lectureships at a number of universities, including the Kyoto Consortium for Japanese Studies, where she worked with Columbia University's program. She is a member of Kyoto Asian Studies Group as well as a Kyoto Townhouse Association, which promotes this classic but unfortunately rapidly disappearing form of Kyoto architecture. When not lecturing, Karin enjoys attending art exhibitions and auctions as well as both rural and urban hiking.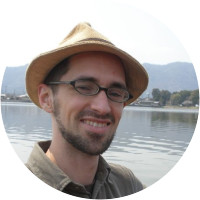 Daniel is a Ph.D. candidate at Kyoto University studying the Sociology of Tourism. A continuation of his master's thesis, which he also completed in Kyoto, Daniel's Ph.D. studies examine how touristic ideas of Japan have evolved from the 19th century to contemporary times, and what historical events, artistic, intellectual and consumeristic movements have played a role in shaping ideas of Japan. Beyond looking at tourism through a critical lens, he also teaches about the problems of intercultural communication at Doshisha Women's College, as well as being active in organizing Japanese cultural events for international students in Kyoto. A nine-year Kyoto resident, Daniel is hugely interested in food culture both in his native Melbourne and in Japan, and is studying the latter by going to food seminars and eating out as much as possible. He has studied Japanese tea ceremony for nine years and has been learning <i>aikido</i> for eight; both practices have taught him much about Japan's spiritual side.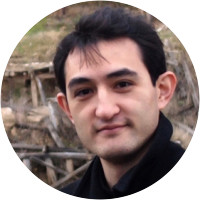 Alejandro is an architect specialized in architectural history and heritage conservation, with work experience in Japan, Europe, and Southeast Asia. Since he started living in Japan in 2010, he has been researching the Japanese philosophy for the conservation of wooden monuments. He completed his PhD at the University of Tokyo in 2017. His main interests are traditional Japanese architecture and design, Japanese history, and urban history. Many little known treasures lay hidden in the centuries old city of Kyoto. He enjoys helping others discover them during their visit to the ancient capital.
Reviews can only be left by Context customers after they have completed a tour. For more information about our reviews, please see our FAQ.
Preston was great! He shared his experiences and knowledge about Arashiyama and the various temples and shrines we visited as well as daily living in Japan stories. It was time well spent. Thank you Preston!
Oct. 27, 2022
You have the best tour guides. Alejandro shared his knowledge of Arayashima and passion for preservation of these temples, gardens and area.
Nov. 20, 2019