Tour Details
About the Tour
Duration

From 1 Day to 6+ Days
Tour Description
Unsure of what to do in Lisbon? In addition to our pre-designed
Lisbon walking tours
we can craft a wide-range of customized and personalized private tours of Lisbon. Drawing on our carefully vetted network of scholars, experts, and Lisbon tour guides, the limits of what we can do are circumscribed only by the bounds of our collective imagination. We can design the perfect tour to fit your trip.
Personalized Tour of Lisbon
"So knowledgeable, and enthusiastic! [Our docent was] tons of fun to be with. He had so much insight into the works [and] made the history come alive!"
Something Else in Mind?
But, if none of these pre-designed tours fit your needs, then we'll be happy to work with you to develop something personalized. In the notes section of this booking form, let us know the following:
How many hours would you like the walk to be?
What are your main goals for the walk?
Which sites and museums would you like to prioritize? Do you want to just pass by or explore inside as well?
Give us one or two words to describe your group.
Here are some examples of custom tours that we've designed:
Delve into the military history of Portugal at the Museu do Combatente in Belém.
Enhance your art history knowledge with a visit to the Calouste Gulbenkian Museum.
Explore the Jewish History of Lisbon.
Please note: Palacio de Marquises de Fronteira has their own guided tours, and does not allow outside tour groups.
FAQ
I know what I would like to do, but I don't see it in your regular offerings. Can you arrange it for me?
Please contact info@contexttravel.com with details of your request and we will be happy to look into the possibility.


Why is the price set at zero?
Once we receive your custom walk request, we'll review the details and follow up with you by email to refine your itinerary and give you final pricing. Don't worry, we will not be charging your card without your approval. Your order will first go into our system as pending.
Tour Experts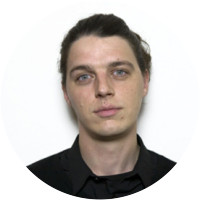 Bert is an architect and writer, and holds an MA in architectural engineering and cultural sciences. Born in Belgium, in the past decade he has lived and worked in architectural consultancy, writing and academia in Amsterdam, Beijing, and Shanghai and that before relocating to Lisbon in 2018. He is the co-director of "MovingCities", an independent research organization investigating the role that architecture and urbanism play in shaping the contemporary city. Bert has been living in China from 2006 to 2018, and has a great understanding of Lisbon's historic, cultural, Jewish and architectural past and present, an interest he has been developing since his first visit to the city in 2003.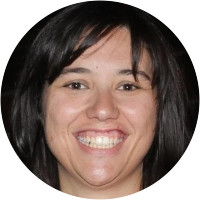 Patrícia Brum is a Portuguese archaeologist who also holds a Master's degree in Museum Studies. She focused her thesis on the museum planning of the Roman collection of Tróia (Portugal), the archaeological site she has been working on for the past decade. She has also worked at Núcleo Arqueológico da Rua dos Correeiros (an archaeological site in downtown Lisbon) and at the Science Museum. Currently living in Lisbon, her favorite part of the city is its magical light.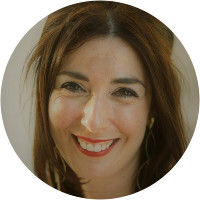 Estela Mendes is an art historian. Born and raised in Lisbon, she has been teaching about the beauty of the world for the past 11 years. After working in national palaces in Portugal, Estela moved to London where she spent 5 years working at museums like Buckingham Palace, the Victoria & Albert Museum, the British Museum and the National Portrait Gallery. Her background in art history gives a special view of the history of the city, using art to illustrate historical facts. She likes to walk through quiet streets and show small secrets to those who have never been to Lisbon.
Reviews can only be left by Context customers after they have completed a tour. For more information about our reviews, please see our FAQ.
Pedro was flexible with my request to focus on wines in addition to food (pesticos). He curated the best local winebars/tabernas, and led us on a good walk uphill before our final stop to burn off calories (much appreciated the walk and extending the three stop tastings to four hours). All of the restaurants were spot-on and noteworthy for foodies- and we appreciated learning about local wines. Going off-topic made Pedro uncomfortable- a day tour guide pointed out the square that memorialized the 1506 Jewish / new Christian massacre- and discussing this historical event was not in Pedro's sweet spot. Most walking tour guides are prepared for off-topic discussions, but Pedro, a native of Lisboa, was less comfortable than other tour guides I encountered in my trip to Portugal (three other tour guides were much more open to cultural and historical discussions). That said, I would not disregard Pedro's knowledge of food and wines of Lisboa.
Jan. 30, 2020
Ian, our guide, was knowledgeable about his field of study, archeology, as well as the cultural, political aspects of Lisbon. We appreciated his willingness to go off topic, and to allow us to set the tempo of the tour. Excellent guide!
Jan. 21, 2020
Our customized tour with Ian comprised the Roman Ruins of Conímbriga and Coimbra. Ian is clearly very passionate about Roman history and about sharing his extensive knowledge on the subject, thus enabling us to understand the historical reasons for the Roman presence in that region. It was the same with Coimbra. His explanations flowed naturally, not as a lecture or a rehearsed speech, making our tour anything but "touristy". He made interesting connections among the subjects, and the way he explained everything made it easy to understand. Equally important, he gave us information in the right measure, always allowing us time to process the knowledge we were receiving. Furthermore, he was always glad to answer our questions, and seized those moments to add interesting pieces of information or to make a witty remark. He organized our time and the itinerary of our tour quite efficiently, which can be quite a challenge when it comes to customized tours.
Jan. 14, 2020