Tour Details
Tour Description
This two-hour tour of the British Museum will stimulate children's imagination as they explore mummies, Parthenon marbles, Roman mosaics, and other antiquities that represent fascinating civilizations from the past. Our archaeologists, trained in visual thinking strategies, will offer an interactive look at the ancient world and its traditions, religions, and people. Families on this tour will get to pick a civilization and trace their history, learning more about their day-to-day lives, and applying what they learn to our world today.

Located in the beautiful Bloomsbury neighborhood, the British Museum holds one of the richest and most eclectic public art collections in the world. From the Rosetta Stone, to the lion hunt, to the king's palace at Nineveh, the museum is packed full of artwork that can enhance your family's understanding of the ancient world. Our walk begins just outside the museum, where we'll learn how it was founded and how the passion for collecting is still at the core of this incredible institution today. From here we'll go inside and, using fun educational tools, pick a theme or a particular civilization and follow its development throughout time. We may, for instance, focus on the development of scripture from cuneiform to hieroglyphic to our modern alphabet, using tools like the Rosetta Stone and other ancient inscriptions. We'll also make sure to include a visit to the Egyptian mummies and the Parthenon marbles and, depending on the children's interests, may also focus on the development of civilization in England.

Note: In order to plan the best possible experience for your children, it would be helpful for us to know some background. Have they traveled to other countries in the past? If so, where? Have they studied any subjects in school that would relate to the walk? Are they interested in art, music, even food? The more you can tell us, the better.
FAQ
What is a private tour?
Our private tours are limited exclusively to travelers in your party. They are designed to provide a learning experience that is completely tailored to you and your traveling companions. Private tours give you more flexibility with scheduling (you decide when the walk best fits in your trip), the ability to tailor your itinerary (we'll work to match the itinerary to the interests and dynamics of your group), and more personalized time with your guide.


What is a small group tour?
Our small group tours cover many of the same itineraries as our private tours, but they place you with other travelers in groups of 6 or less. They operate on a pre-scheduled calendar, and are designed to provide an opportunity to engage with and learn from other travelers. Most of our small group tours require at least three (3) participants to run, although there is some variation from walk to walk. However, there is some variation from walk to walk. As you sign up for a tentative walk we display the minimum number required in order to confirm.


Where are we meeting our guide?
Once you book your tour we'll send you all details regarding where to meet your guide and how to get there.


Do we need tickets to go inside the British Museum?
No, the museum is free to the public, however donations are appreciated. There are donation boxes at all main entrances to the gallery.


Is this tour good for kids?
Absolutely yes! This tour was designed by our museum educators and guides to be fun and interactive. Feel free to provide us with information about your children such as favorite school subjects, and hobbies. This way we can match you with the best possible guide.


Is this walk accessible to wheelchair users?
Yes, the gallery is fully accessible.
Where You'll Start
Tour Experts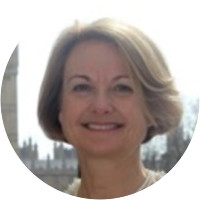 Emma was born and brought up in London. She studied history and law at Cambridge University then became a Barrister at the Inner Temple. She joined the Government Legal Service with responsibility for human rights cases and later worked in the Court of Criminal Appeal. She left legal practice to bring up children George and Claudia and returned to work in 2007 founding a small art tours club. She took a degree in History of Art at Birkbeck College, London University specialising in British Art of the eighteenth and nineteenth centuries. She became a Blue Badge Guide to London in 2016 after studying for 2 years and taking lots of exams. She has decided not to do any more for the time being. While she has intimate knowledge of the major tourist sites, she also knows the hidden away nooks and crannies of London with its endless fascinating treasures for all "studious and curious" travelers.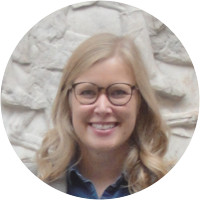 Helena Meskanen is an archaeologist, with a PhD from King's College London, where her research focused on ancient Spartan religion and archaeology. As a field archaeologist, she has worked in Greece, Italy, Israel, Scotland and her native Finland, and loves talking about the challenges, possibilities and realities of fieldwork. She has lived in London for 9 years, and finds the city's endless layers of history fascinating. From the British Museum to Roman London, from the Great fire of London to the shiny modern skyscrapers, there is always an interesting corner or an alley to explore.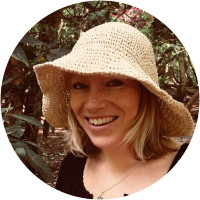 Kathy graduated with a first class Bachelors' and Masters' from Oxford University before her interest in world cultures and history, largely inspired by visits to the British Museum as a child, led her to seek her fortunes abroad. After a period of extensive travel and work in Asia, the Middle East, Europe and South America, volunteering, working in education and studying Mandarin, she decided to combine her passions for history, cultures, and for the museums of London by introducing them to visitors. She has been guiding in the London for over a year now introducing visitors to the British Museum, the Natural History Museum, the National Art Gallery, and London's streets. Currently she is undertaking a second Masters at the School of Oriental and African Studies in Pacific Asian Studies. As well as her studies she has an interest in ancient civilisations, Mesopotamia, the history of London, and art history.
Reviews can only be left by Context customers after they have completed a tour. For more information about our reviews, please see our FAQ.
Helena was fantastic. Our kids thought she was fun and engaging, yet she still took control when our kids' attention was straying and kept them on course. I was really impressed at her preparation for our tour, as she mapped out the bits of the museum she thought would be most interesting to my particular kids. She brought activities for them which they loved, and I really appreciated how she taught them about archaeology itself and the purpose of the museum, bringing along some artifacts for them to see and hold. She was great!!
Jul. 19, 2019
very well planned and do it in kids perspective. All 3 kids get inspired and ask a lot of questions. This is what I expect to achieve for this tour and Helena did it. She is very patient with kids, got all the supporting tools to elaborate her idea. The tour is 2 hours, it will be great if there is option for 3 hour tour as well and add a middle break for 20 minutes. 2 hour tour can only capture the minimal in British Museum. Or offer a value added tour at half price for the customer in the 2nd or 3rd day for those who join the 1st day 2 hour tour and want another tour.
Jun. 26, 2019
Lawrence was excellent and engaging.
May. 31, 2019