Tour Details
Tour Description
Important information 2021: This tour is currently not possible, because the Museum suspended the Friday evening openings.

Start your weekend the right way, with an exclusive Friday evening tour of the British Museum. You'll tour the museum in the company of a local expert whilst you sip on a tipple of your choice, such as champagne. The British Museum boasts a very international collection, containing some of the most significant objects and discoveries in human history. From the Rosetta Stone to the ever controversial Parthenon Marbles, discover how the narrative of this collection has been shaped by time and how, in turn, these objects have shaped our history.

Delve into the intrigues and nuances of the collection with one of our archaeologists or historians and start the weekend with a better understanding of this iconic British institution and its awe-inspiring insight into a truly diverse range of cultures.

Our tour takes place on Fridays, in the early evening, when the museum is exceptionally open late. At the end of the tour, we'll top the experience with a drink, included in the price of the tour, in the company of your expert guide.

FAQ
Where does the tour start? Where does it end?
The tour meets near the British Museum, in an easy to find location away from the crowds. Your confirmation email will have the exact meeting point details along with a map, and 24/7 phone number. The walking tour ends inside the Museum.


Will we see the Parthenon Marbles?
Yes, they are part of the itinerary. In general, we encourage you to share with us your interests so we can adjust the tour to best meet your expectations.


Do we need to pay a ticket to get in?
No, unless you want to see one of the temporary exhibitions, the museum is free. However, donations are greatly appreciated.


Is the British Museum accessible?
The Great Russell Street entrance has 12 steps with a handrail. There are self-operable lifts on both sides of the steps. There is level access at the Montague Place entrance. The majority of galleries and all special exhibitions are fully accessible.


What kind of drink are we going to have?
We generally have a glass of prosecco, but the Great Court restaurant has a selection of wines as well as non-alcoholic drinks available.
Where You'll Start
Tour Experts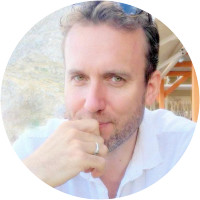 Lawrence travelled and excavated extensively in Israel, Jordan and Egypt before attending the University of Durham where he studied archaeology. He specialised in ancient human remains during his Masters' at Liverpool University Medical School, followed by a year of travel and excavation in the UK and Africa. He won a scholarship to attend University College London, where he wrote his Doctorate on ancient populations of the Western Mediterranean basin and the Canary Islands. He currently lectures at Birkbeck College, University of London. He carries out research at London's Natural History Museum and spends several months each year working on a major archaeological project in Peru. He is also connected with excavations in Egypt, Bolivia, California, Sierra Leone, Ghana, and Spain, where he works with a forensic unit recovering the fallen from the 1936-1939 Spanish Civil War. In addition to his research, he has interests in the classical world, ancient Assyria, geology, palaeontology, twentieth century art history and the history of London.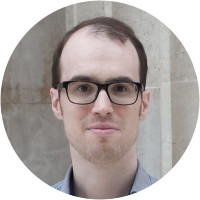 Andrew completed a PhD in Classics at King's College London where he specialised in how the Classical world shaped British politics and culture. His research interests range from Ancient Greece to the British empire, and he has tutored secondary school children in everything from Tudor England to the Second World War. Andrew especially loves the eclectic historical landscape of London which allows one to find ancient ruins or historic pubs amongst the modern city. He teaches ancient history to undergraduates at King's College London and is a keen cyclist and runner.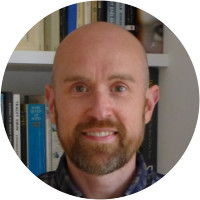 Alan was born and raised in Scotland but has spent most of his adult life in London. Having achieved an MA in Art History at Glasgow University, he worked for many years in the art world at both an international auction house and an antique dealer. In recent years he has returned to academia, achieving an MA in Classical Civilisation in 2011, and has recently completed a Ph.D. in which he analyzed eighteenth-century attitudes towards the ancient Roman world. In addition to his work for Context Travel, Alan also writes catalogue essays on Contemporary Art for a leading auctioneer. Elected a Fellow of the Society of Antiquaries of Scotland in 2017, he has just started work on a book inspired by his Ph.D. research, which will be published by Edinburgh University Press in 2020.