Tour Details
Photos & Highlights
Learn about the history of London's Royal Parks and how they reflect changing role of royalty and state of the nation. Tour includes tickets for self-exploration at Buckingham Palace.
Led by a local historian or architect, immerse yourself in the royal history and regal architecture of London and discover how these elements have shaped the city as we know it today
Buckingham Palace and St James's Park
Tour Description
Gain a deeper understanding of the history of the British monarchy and its role in society on this tour of Buckingham Palace and the Royal Parks. Trace the footsteps of royalty through centuries of history as we explore these verdant green spaces, which once served exclusively as sites for royal-family recreation and eventually became public spaces. Discover how these iconic locations have reflected the changing role of the monarchy and the state of the nation. Along the way, we'll uncover hidden stories and secrets, immersing ourselves in the rich culture and heritage of this vibrant city. And when we arrive at Buckingham Palace, we'll have tickets for self-exploration, allowing us to fully immerse ourselves in the royal splendor of this crucial landmark. Are you ready to embark on this adventure through London's regal past?
Royal Parks Tour
Our tour will begin outside The Jewel Tower, built around 1365 to house Edward III's treasures and only one of two buildings from the medieval Palace of Westminster to survive the fire of 1834. Here, we'll introduce the overarching themes of our tour—how the Royal Parks and Buckingham Palace have reflected the shifting tides of the British monarchy, which in turn reflects the progression of British culture. We'll proceed onward from here to the Horse Guard Parade, where we'll examine the grounds on which the yearly Trooping of the Colours takes place, as well as discuss the role of the Household Cavalry—offering a unique look at the work that goes into the ceremonial and armored reconnaissance role of the Honourable Corps of Gentlemen at Arms.
St. James's, The Mall, and Green Park
Following our time at the Horse Guard Parade, we'll amble through St. James's Park. Once Henry VIII's deer park, we'll take in St. James's Palace and Clarence House, former home to King Charles and Camilla the Queen Consort, while discussing how the park went from private hunting grounds to a space where royals and the public could freely mix, and how pelicans came to happily reside in its lake. Next, we'll stroll down The Mall, an important thoroughfare that's seen wedding processions, Jubilees, Olympic events, and more, to reach Green Park. An impressive, expansive showcase of Romantic-era English garden design, we'll visit the recently-opened RAF Bomber Command Memorial before heading to the main event: Buckingham Palace.
Buckingham Palace Tour
As we approach Buckingham Palace, our guide will introduce us to the history of the icon—from the site's original houses to the current building's first inception as a private retreat for Queen Charlotte, to its ascension to royal residence under Queen Victoria as a means of escaping her mother and the "Kensington System." We'll consider the oscillating public opinion about the palace over the years, the establishment with Albert of the modern idea of "The Royal Family" as a kind of domestic ideal, and the Royal Family today, as well as their place in British society and culture. Due to the palace's restrictions, our guide will not be able to join us inside; however, they will have imparted upon us a deep, rich understanding of the structure's significance (as well as our tickets for entry), allowing for a greater appreciation of our time inside, during which we will take the provided audio tour.

Please note: Due to the seasonal scheduling at Buckingham Palace, this experience is only available for a limited period each summer. We can only visit when the King is out of town! Tickets to Buckingham Palace are in high demand and we cannot always guarantee availability. Booking ahead of time is important.


Take Aways
Wrapping up our time around Buckingham Palace and the surrounding Royal Parks, we'll have developed a richer understanding of the history of the British monarchy, and how its rich traditions and evolving conceptions have reflected the changing tides of British society.


Please note, like for all Royal Palaces, no one is allowed to guide in Buckingham Palace. If we're able to secure tickets for you, the ticket includes an audio guide. This tour will give you an introduction to the Palace before leaving you at the entrance and handing you over the tickets.
FAQ
Where do we meet? Where does it end?
The walk begins in the Westminster neighborhood and ends at Buckingham Palace, where you will leave your guide. Your confirmation email will have the exact meeting point details along with a map.


Do we go inside Buckingham Palace?
Yes, unless you've removed tickets from your cart. If we're able to secure tickets for you your guide will hand them over to you. The walk includes an audio guide visit inside Buckingham Palace and the State Rooms. Guides are unable to add commentary inside but will leave you after 2.5 hours with your tickets to enter separately and explore independently.


How long will we be with the guide?
The guide will be with you for 2.5 hours before parting goodbye at the entrance to Buckingham Palace. Visitors spend anywhere from 2-2.5 hours inside the Palace. The tour is listed as 3.5 hours to factor in this time frame.


What if it's raining?
Tours operate rain or shine, but in the case of inclement weather, your guide will modify the tour so more time is spent indoors. It never hurts to have an umbrella on hand.


Is this a walking intensive tour?
This walk covers about 3 miles overall.
Where You'll Start
Tour Experts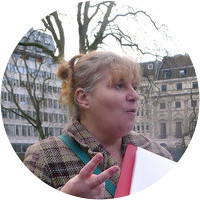 Born in London, Ruth has also lived in Israel for many years. She trained at the Rubin Academy of Music and Dance in Jerusalem, where she studied Voice and Piano and received a degree in performance in both instruments. She is a qualified music teacher and for many years taught music to children and adults of all ages. Returning to London in 2000, Ruth undertook a number of intensive courses learning about the history of this great city which she loves. She has recently earned an MA in Art History and enrolled in a Ph.D. program. Ruth also has a particular interest in Jewish London and a keen interest in the artistic and musical history of London.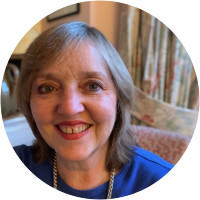 Imogen Rumbold is a retired solicitor living in London. She is the mother of 3 children, now grown up, but not so long ago that she cannot remember what it is like to be in children's company! Originally called to the Bar in 1979, she then swapped sides to become a solicitor and partner in the law firm of Lawrence Graham (now Gowlings WLG), and thereafter as a partner in the niche City shipping practice of Lax & Co. Practising as a shipping litigator led to quite a lot of travel, to such places as Russia, Bulgaria and land-locked Switzerland. In 2018, Imogen retired to devote herself to guiding, thus indulging her interests in history without quite abandoning the law. She is a fully qualified tourist guide and holds the coveted Blue Badge, which permits her to lead tours in London, the Cotswolds, Bath and Stonehenge, amongst other sites. She loves sharing London with visitors, the capital city where she has lived and worked for over 40 years. She gets just as much pleasure from guiding children as she does from guiding grown-ups. Come and visit!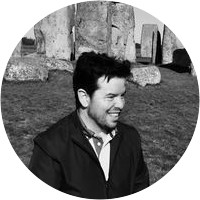 Paul was one of the youngest ever Blue Badge Guides to qualify since the profession of Blue Badge Guiding began. He is a descendant of the Shaw & Hardwick family of architects who worked in London throughout the entire 19th century and his father's family worked on the Thames for over 150 years. He loves to share the history with modern day London as much as possible in all of his tours.
Reviews can only be left by Context customers after they have completed a tour. For more information about our reviews, please see our FAQ.
Augusta was fantastic! So knowledgeable, passionate, and personable!
Sep. 17, 2018
Peter is truly excellent!
Aug. 16, 2018
Terrific explanations/descriptions of the Westminster area and the connections to British history. Capped off with a superior tour of Buckingham Palace. Incredibly interesting.
Aug. 15, 2018