Tour Details
Tour Description
Starting off as a princess pleasure garden, Kew Royal Botanical Gardens was transformed during the reign of Queen Victoria from a royal collection into not only a botanical garden open to the public, but a public resource of living and preserved plants still standing today as one of the most important collections in the world. Part verdant retreat, part site for botanical study, this UNESCO World Heritage Site makes for a fascinating interplay of British history, bringing together the passion of royals, the emergence of science, and the hunger for wealth during the Age of Discovery. During this Kew Gardens Tour, led by a plant historian, we will visit the Victorian Palm House and discover the important economic plants that marked an era defined by rampant biopiracy, when a new scientific approach to studying plants helped build up British fortunes with plantations across the globe. We will also uncover some of the little-known strategies of plants to adapt to a changing cultural and physical environment, with a particular interest in how they affected British culture, economy, and gastronomy in the past and today. Finally, we will examine the monumental shift in British landscape design and plant sourcing that saw the shift from copying French and Dutch garden design paradigms into evolving a new distinct landscaping style and industry that pushed Britain to the forefront of garden design prominence, carving out a reputation for themselves as a nation of gardeners.
Kew Gardens Tour
On our tour, we will be able to appreciate the evolution of botany through its relationship to the built environment. The gardens are home to architectural masterpieces that span five centuries, each one reflecting the political, economic, artistic, and technological environment within which they were created. We'll visit Kew Palace, the summer home of King George III, one of the lesser-known royal residences in London, and the oldest building within the Gardens. We will learn about economic botany by visiting the iconic glass Palm House, one of the status symbols of Victorian futuristic buildings that predates the famous 1851 Crystal Palace construction in Hyde Park. Arguably the most iconic building in all of Kew Gardens, the Palm House contains flora from an array of tropical regions, which will tie into our discussion of how wealth was created in Britain through explorations into the plant kingdom of the world and the practice of biopiracy.
Different Lenses of History
From here, our tour may vary considerably depending on seasonality and the proclivities of the group. For those who wish to view Kew Gardens' botanical heritage through art, we may visit to the impressive collection of trailblazing Victorian artist Marianne North. North, a personal friend of Charles Darwin, traveled to remote areas around the world to paint plants in situ with such botanical accuracy that her works were examined by naturalists of the time to identify new species unknown in the West. She traveled unaccompanied, causing a sensation and becoming one of the most passionately followed celebrities of her time. Here (ironically), we'll learn of the pivotal role that plants from North America had in defining British gardening, as well as the influences of Quaker culture and networking in increasing the palette of plants available for garden design in Britain. Time permitting, we may visit Queen Charlotte's Cottage, a favorite summer spot for King George III and his numerous children. Bringing things back to contemporary times we will visit the modern-day meadow garden installation, The Hive, which is designed by an artist working with sound, light, and architecture to visualize the central role of bees in our survival as a species. The installation will allow us to experience the intimate sound of bees by connecting the architectural structure with the movement of Kew Gardens' actual bee hive population.
Take Aways
Kew Royal Botanical Gardens offers us the opportunity to journey into royal, trade, economic, social, and art history through the immersive environments of gardens. We'll discover the architectural legacy of the Palm House, learn about Darwin's contributions to Kew, and trace the evolution of British history through the types of plants cultivated here. We may also explore views from treetops, stick our noses in flowering plants, and learn about the power of plants from all over the world and the delicate history that connects nations, royals, merchants, plant hunters, scientists, and artists.
FAQ
Is this walk appropriate for small children?
Yes, Kew is a fantastic place for children as they can learn about plants, nature, and evolution in a green, open space.


What kind of activities will you be doing?
While this walk is not just for families, it's a great option for children interested in exploring nature. Depending on the children's learning styles we may do drawings, treasure hunt, and act as nature detectives. Each guide is equipped with tools and techniques.


Is the garden accessible?
Yes, the garden is fully accessible to wheelchairs. Please let us know if you'll be needing a wheelchair.


Are tickets included?
Yes, your tickets are included at checkout and we will pre-purchase them for your tour.


How will I get to Kew Gardens?
Kew is easily reachable by London Underground. Included in your confirmation you'll find detailed instructions.
Where You'll Start
Tour Experts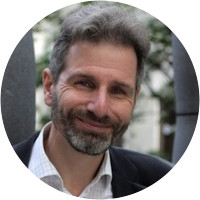 Tim Hochstrasser is Associate Professor of International History at LSE where he lectures on early modern European history, culture and political thought. He was educated and has taught at the Universities of Cambridge and Oxford. He is particularly interested in the Enlightenment era of European Thought but believes that the relationship between events and ideas can only be fully understood by taking seriously the architecture, town planning, design, art history and music within any period. He tries to reflect this holistic approach to history in his writings and teaching. He has lived and worked in London for many years and regularly takes groups of students out on London walks and expeditions to galleries so that they can experience the material culture of history first hand.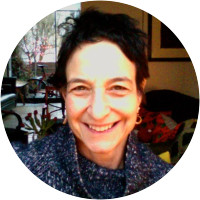 Cindy Polemis is an art historian and an independent lecturer and tour guide. She has a B.A. in History from Oxford University and as a mature student, she graduated from Birkbeck College, London University with a B.A. and M.A. in History of Art. She spent many years as a radio producer and presenter for the BBC World Service. Since 2016 she has been an official guide at Tate Modern and Tate Britain and has lectured independently. Cindy has accumulated a wide range of art historical knowledge and loves to share her passion and enthusiasm for art with her audience in many different venues throughout London and beyond. She is also an accomplished cook, a sour dough bread baker and has many contacts in the artisan food and wine scene in London.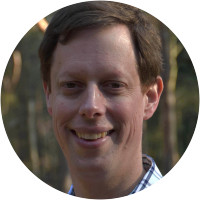 I am a prize winning newly qualified London Blue Badge Guide and a professional scientist, researcher, editor and lecturer. As a palaeontologist, I am an expert on fossils, prehistoric life including of course dinosaurs, and the natural world. I work actively with the London Museums and the Universities of Oxford and Cambridge. I aim to specialise in giving tours in these areas, especially providing tours of the Natural History Museum, Science Museum, scientific London, and urban geology and I am happy to work with families and school groups. The BBG course has also ignited my passion for history, architecture and art and I am very happy to guide the key sites, museums and galleries of London. In addition, I have extensive knowledge of many out of town sites. Having spent the last 3 years living in the west of England, I am a qualified Bath City Guide and have been leading walking tours around the City for over a year, and also know the sites such as Salisbury, Stonehenge, the Cotswolds and Oxford very well and I am happy to show clients this wonderful region of England. Originally from Kent, I am also happy to lead tours to my home county. Finally as a Natural Scientist I have extensive experience leading field trips on the geology and landscape of Great Britain & Ireland.
Reviews can only be left by Context customers after they have completed a tour. For more information about our reviews, please see our FAQ.
Aaron was a spectacularly informed guide with his scientific, botanical, and historical knowledge, and showed us both the depth and highlights of Kew Gardens in the most well-spent 3 hours we could ever hope to experience.
Mar. 30, 2023
We very much appreciated Cindy's knowledge and passion for her subject. This was our first Context experience and it was brilliant!
Jul. 1, 2022
Tim was wonderful, giving direction and guidance, but also customizing the tour to our desires.
May. 30, 2022