Tour Details
Tour Description
Hop on a train from London to Hampton Court Palace, and visit the most well-known home of infamous Henry VIII. On this Hampton Court Tour, led by a local British historian, we will both appreciate the opulence and historical significance found throughout the grounds. Together, we will inspect the impressive Tudor frontage, the Great Hall, with its remarkable hammer-beam roof, and the huge kitchens that were once used to cook meals for over 1,000 people. We will also be able to see vestiges of several of Henry VIII's six queens, further informing our understanding of the history of the place—Catherine of Aragon's symbol, the pomegranate, can be seen above a door frame, Jane Seymour's arms decorate a ceiling, and it is in the Great Watching Chamber that Catherine Howard's adultery was announced, leading to her execution.
Hampton Court Tour
On the tour, while we will discuss Henry VIII and the Tudor palace, we will also discover that there is much more to glean about British history by visiting Hampton Court. We'll start our tour by disembarking the train and crossing the River Thames, where we will discuss the importance of the river to monarchs over the centuries. Upon entering the palace, our discussion will move to how, in 1236, the Knights Hospitallers of St. John Jerusalem acquired the Manor of Hampton and used it as a grange, or center, for their agricultural estates before it was leased in 1508 to Cardinal Wolsey, Henry VIII's Chief Minister. Wolsey carried out vast building works and turned the manor into a magnificent palace; as such, we will discuss both his architectural innovations and his life.
" Our guide's knowledge of history kept us all captivated. It felt like reading a book you didn't want to put down."
A Royal Residence
In the late 1600s, Hampton Court was adopted by the joint monarchs, William III and Mary II. They hired the great Baroque architect Sir Christopher Wren (the subject of our
Christopher Wren Churches Tour
) to rebuild the King's and Queen's Apartments. We will see the rooms that they used for public ceremonies as well as for private moments. while discussing the functions of these rooms and the daily lives of the monarchs who used them.
Royal Opulence
The Prince and Princess of Wales, the future George II and Queen Caroline, also lived at Hampton Court and redecorated the apartments using fashionable architect and interior designer William Kent. On our travels through the apartments, we will also see great works of art from the Royal Collection, including paintings, precious sixteenth-century tapestries, and the Renaissance masterpiece by Mantegna, "The Triumphs of Caesar."
To The Gardens
Then we will move onward to the gardens, where we will discuss the history from the Tudors to today and wander through the many different areas, from the formal gardens to the orchard, from the 200-year-old Great Vine to the Rose Garden, as well as to the site of Henry VIII's tiltyard where tournaments were held. At the end, if you still have the energy, you might like to get lost in Hampton Court's famous maze.


For private tours we can organize a bike excursion to Hampton Court and a lesson of Real Tennis at the Royal Tennis Court. Please ask our office for more info.
FAQ
Where do we meet? Where does it end?
The walk begins at Hampton Court station and ends inside the palace grounds. Your confirmation email will have the exact meeting point details along with a map. Hampton Court is very easy to get to by train. South West Trains run direct from London Waterloo to Hampton Court. The journey only takes 35 minutes.


Can I take pictures?
Yes, photography and/or filming is permitted in all areas of the palace with the exception of the Chapel Royal, Royal Pew and Cumberland Art Gallery.


Is this tour good for kids?
Yes! We have some excellent family friendly experts who can appeal to the learning styles of children. Please book privately if you have children under 13. Feel free to provide us with information about your children such as favorite school subjects, and hobbies. This way we can match you with the best possible expert.


Will you pre-purchase tickets?
We pre-purchase tickets to Hampton Court. Your expert will have them on hand.


What if it's raining?
Tours operate rain or shine, but in the case of inclement weather, your expert will modify the tour so more time is spent indoors. It never hurts to have an umbrella on hand.


Is Hampton Court accessible?
Hampton Court Palace is an historic building and, therefore, has uneven surfaces. We therefore recommend that wheelchair users bring their own wheelchair for comfort and ease. Most of the routes within the palace are accessible to visitors unable to climb stairs as there is a lift to take visitors to the State Apartments on the first floor. Staff and experts will be happy to help. However, many of the staircases are wide and shallow (having been built for William III who was asthmatic).


Is this a walking intensive tour?
The walk is at a leisurely pace. There are occasional opportunities to sit, use the restroom, and get something to drink if needed.
Where You'll Start
Tour Experts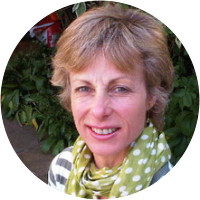 Viv has a degree in English Language and Medieval Literature from Durham University. She spends part of each year in France, but for the past 25 years London has been home. Following two years of intense training she qualified as a Blue Badge Guide, coming top in her year. She particularly enjoys giving individuals and families in-depth tours of London focusing as much on the hidden and unfamiliar as the well-known - she concentrates as much on the here-and-now as the past. The City's fringes - Bankside and Spitalfields - hold as much appeal as Westminster and St James's. She enjoys sharing her enthusiasm for London's C18 and C19 history and her detailed knowledge of the city's royal connections. She has a particular interest in the great aristocratic landholdings of London, and has created walks around the 'villages' of London such as Chelsea, Bloomsbury and Spitalfields. Viv is currently studying for a part-time Research Masters in the History of the British Country House 1485-1945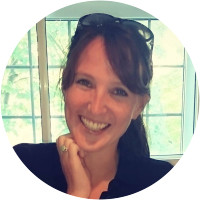 Catherine qualified as a Blue Badge Guide in 2009, a City of Westminster Guide in 2006 and a City of London Guide in 2005. Catherine now tutors on the Westminster Guiding Course at the University of Westminster. She works part time at ITN as a broadcast journalist/ news editor and part time as a tour guide. Combining these two story-telling disciplines, Catherine also makes podcasts about unusual sites around London. Catherine used to work in an investment bank for over seven years. She now prefers sharing stories about London with visitors and helping them have a lovey time in the capital city. She has an MA in History of Art, an MA in broadcast journalism and a BA in Drama. She is a counsellor at Childline.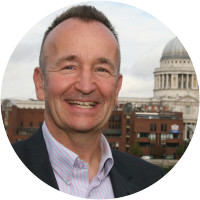 Although raised in the quintessential English picture postcard village, David has lived in London for over half of his life, and now considers himself very much a 'City Slicker'. Fine Art trained and a former magazine art editor, David brings together all previous experience into guiding the quirky, beautiful, mysterious and thought-provoking within London. A life-long love and understanding of buildings enables David to offer specialist tours of both historic and contemporary architecture. The urban fabric of our multifaceted capital, and how it came to be, provides David with endless fascination, surprise and delight, and is his passion in guiding visitors.
Reviews can only be left by Context customers after they have completed a tour. For more information about our reviews, please see our FAQ.
Jessica is passionate, extremely knowledgeable and always concerned that we were following what she was saying. She truly loves her job and it showed. We would recommend Jessica to our friends & we would certainly request her should we pass this way again.
Jul. 3, 2019
Our guide has a tremendous amount of knowledge regarding English history. But she wasn't a great story teller. She seemed dependent upon guides at Hampton Court Palace for more details. The tour I booked was for 3.5 hours. It started at 10:30, therefore we were supposed to be with Alexandra until 2pm. She left us at 1:10pm. She mentioned we had her until 1:30 and I couldn't remember if it was a 3 hour tour or 3.5, so I didn't argue. I was disappointed when I thought she left 20 minutes early, but upon seeing our confirmation I realized she left us almost an hour early I became very frustrated. We paid over $500 for this tour and lost an hour. My mother recommended Context to us, as she does with many friends. Between this and our Tower of London tour getting cut short 30 minutes, I have told her to stop. I'm very disappointed with my Context experiences for all of the money that we paid to use you.
Jul. 2, 2019
Alexandra was spectacular! She was lovely and knowledgeable and great with the young kids. We were a bit frustrated by the rock concert set up going on at the palace that limited our access, but that can hardly be helped.
Jun. 21, 2019