Tour Details
Tour Description
Unravel London and beyond with Context's three-day itinerary. This trio of days combines London highlights, hidden histories, a world-class museum, and an escape from London of your choice (Hampton Court, Oxford or Cambridge). This is a well-rounded three-day package for a curious London visitor, led by expert guides.
London in 3 Days Tour Package
Day 1
We'll spend 8 hours together, unpacking the major highlights of this British capital
Sites will include: Westminster Abbey, the Changing of the Guard, St James Park, Buckingham Palace, the Thames, Borough Market, and the grand finale: the Tower of London
Lunch at Borough Market, cost of lunch is not included
We will end our day with a solid foundation of London, ready for day 2 in this intriguing British capital
Day 2
Morning:
We will begin with a 3-hour historical walking tour near the Square Mile, surrounded by signs of London's medieval, Roman, and Norman past. We will visit sites the average tourist does not discover, in the company of a historian or expert.
Afternoon:
We'll break for an independent lunch and in the afternoon we will discover a museum of our choice. Would you prefer the Churchill War Rooms or the British Museum? Please specify at checkout. In either museum location, you will meet an expert guide for an in-depth 3-hour tour.
Day 3
The finale will involve an excursion out of London. You will meet your expert guide outside of London, at a destination of your choice.

Please specify which excursion option you would like in your client notes:
A - Hampton Court Excursion - discuss Henry VIII and the Tudors with a visit to this opulent palace and grounds
B - Oxford Excursion - admire its architectural tradition and discuss its place as a beacon of education
C - Cambridge Excursion - explore its history, architecture, world-famous art and visit traditional university colleges
All itineraries include a 4-hour in-depth tour of either Hampton Court and its surroundings or the charming cities, Oxford and Cambridge. The cost of transport to the meeting point is not included. Please specify which location you are interested in at checkout or inquire for more information.
At the end of our 3-day London Introduction Package, we will leave each other with a richer understanding of the history, culture, and geography of this electric city. We'll have ventured from highlighted sites to lesser-known venues to world-class museums. We will leave each other with a more contextualized approach to London, thanks to our expert guides.
About our London 3-Day Tour Package
Where do we meet for Day 1?
We meet near Westminster Abbey. Your confirmation will have the exact address.
Where do we meet for Day 2?
We meet by the Museum of London in the morning. In the afternoon, you will make your way to either the British Museum or the Churchill War rooms to meet another guide.
Where do we meet for Day 3?
We will meet either at Hampton Court, Oxford or Cambridge. Please let us know which itinerary option you would like in your client notes. If you would like to visit Hampton Court, please select the tickets at checkout.
Can we arrange a car service?
Yes, although using public transport and taxis to get around London is our preferred method. We can arrange a car service for one day, two days, or all three days. Please contact us about pricing options.
What is included in the cost?
The price of the tours, expert guide, and museum entrances are included. Public transport is included on your first day. The cost of lunch is not included on any day.
Why can't I book this on Sunday?
Westminster Abbey is closed on Sunday. We can switch the order of Day 1 and Day 2 if you only have 2 days in London, beginning on Sunday. Please feel free to tell us this in your client notes when booking and we can adjust the itinerary.
I'd like to switch the order of the itinerary. Is this possible?
Yes - just let us know how you would like to arrange your days and we can adapt accordingly.

I'd like to do this package on non-consecutive days (a few days apart). Is this possible?
Yes. Please let us know in your client notes your preferred dates for Day 1, Day 2 and Day 3 and we can do our best to work around them.
Where You'll Start
Tour Experts
After a very happy time leading walks for Context in Rome, Caroline returned to her native London to complete a Ph.D at King's College London which conisdered the acquisition of Roman antiquities - and primarily Latin inscriptions - by the Grand Tourists of the 18th century. The project was closely connected with the British Museum, which is also conveniently one of her favourite London destinations. When not leading walks for Context, Caroline can usually be found in the British Library, teaching Undergraduate courses in the Classics department at KCL, or in one of London's many lovely parks with her dog.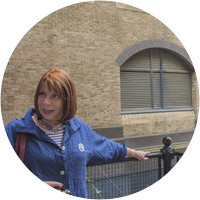 Sue was born a Londoner and has lived in several other cities including Seoul, Berlin and Washington DC. Since returning to London, she has spent the last three years studying its art, architecture, literature and history. Sue holds a research MPhil in History of Art from the Barber Institute, Birmingham University and has specialist knowledge of Victorian Britain through her study of its painting and literature. Her thesis, on symbolism in Victorian Art, focused on the work of the Pre-Raphaelites and she has also made studies in 20th Century American art. Sue is fascinated by London's history and is most interested in the artists and writers who have helped to define it. She loves to recount stories of their lives and works, and their connections with each other and the city.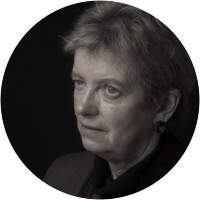 Philippa is an Oxford educated historian with specialist training in Art History. A qualified teacher with over 15 years experience as a resident guide and teacher at Dulwich Picture Gallery. For the last two years she has been on an intensive course learning about this great city. A Londoner all her adult life, she enjoys all aspects of the city, from the architecture to the food markets, from the parks and riverside walks to the galleries and city churches. Her particular interests are the quirkier, less well-known places which only a long standing Londoner gets to know.