Tour Details
Tour Description
Elite soldiers have guarded the King or Queen since the reign of Henry VII who made the Royal Body Guard a permanent institution which has spanned over 520 years of history. This tour will allow you to witness this storied ritual within a narrative that encapsulates all of the key aspects of royal London; providing a comprehensive understanding of the roles these sites have played in the history of the monarchy.
Sites Visited
Buckingham Palace
Royal Mews
St. James's Park
Westminster Abbey
Included
3 hours with a PhD or MA-level guide
Royal Mews tickets
Itinerary Details
This royal exploration will begin with an introduction to the exterior of the Queen's official residence, prior to witnessing the iconic red tunics and bearskin hats performing the age-old ritual of the Changing of the Queen's Guard. Subsequently, we'll head to the Royal Mews to observe the evolution of royal 'vehicles' over time and to discuss the significance and symbolism of the carriages and livery including the extravagant Gold State Coach, used at every coronation since that of George IV. A stroll through St James's Park and past its Tudor palace, the principal palace in London during the Georgian era, will provide the opportunity to connect and consolidate the roles of these various sites within the narrative of the British monarchy. The tour will conclude with a walk around the exterior of the Gothic masterpiece that is Westminster Abbey, home to over a thousand years of Royal History.
FAQ
What is a private tour?
Our private tours are limited exclusively to travelers in your party. They are designed to provide a learning experience that is completely tailored to you and your traveling companions. Private tours give you more flexibility with scheduling (you decide when the walk best fits in your trip), the ability to tailor your itinerary (we'll work to match the itinerary to the interests and dynamics of your group), and more personalized time with your guide.
Is this tour good for kids?
Yes! We have some excellent family-friendly guides who can appeal to the learning styles of children. Please book privately if you have children under 13. Feel free to provide us with information about your children such as favorite school subjects, and hobbies. This way we can match you with the best possible guide. Please note that as this walk tour does not fall within our official family program, there will not be special family activities.


Will you pre-purchase tickets for the Royal Mews?
Yes. We'll pre-purchase tickets for each participant. Your guide will have the tickets on hand.
What if it's raining?
Tours operate rain or shine, but it also never hurts to have an umbrella on hand.


Does this include a tour of Wesminster Abbey?
The tour will end with a tour of the exterior of the abbey, as an integral component of royal history, but will NOT include the interior. If you would like to explore the inside of the abbey please book our
Westminster Abbey
tour or the
Monarchy and Parliament
, as the perfect compliment.
Where You'll Start
Tour Experts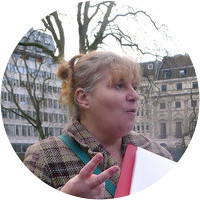 Born in London, Ruth has also lived in Israel for many years. She trained at the Rubin Academy of Music and Dance in Jerusalem, where she studied Voice and Piano and received a degree in performance in both instruments. She is a qualified music teacher and for many years taught music to children and adults of all ages. Returning to London in 2000, Ruth undertook a number of intensive courses learning about the history of this great city which she loves. She has recently earned an MA in Art History and enrolled in a Ph.D. program. Ruth also has a particular interest in Jewish London and a keen interest in the artistic and musical history of London.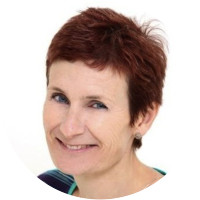 Clare has lived and worked in London for over 25 years. After graduating with a Degree in Geography and a Masters Degree in Environmental Planning from Nottingham University, she worked as a town planner and urban designer in one of the most dynamic, diverse and probably most challenging cities on earth - London! Employed in both the public and the private sector, she specialised in regeneration policy guidance and the conservation and renewal of protected buildings and historic areas in several of London's Boroughs. Before starting a family in the 1990's, she travelled extensively throughout Africa and Madagascar, working as a volunteer on several self-help community projects. She has spent two years training to guide around London and now has the pleasure of telling London's fascinating planning and architectural story to visitors, bringing her own personal insight into many of the city's landmarks!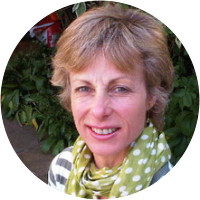 Viv has a degree in English Language and Medieval Literature from Durham University. She spends part of each year in France, but for the past 25 years London has been home. Following two years of intense training she qualified as a Blue Badge Guide, coming top in her year. She particularly enjoys giving individuals and families in-depth tours of London focusing as much on the hidden and unfamiliar as the well-known - she concentrates as much on the here-and-now as the past. The City's fringes - Bankside and Spitalfields - hold as much appeal as Westminster and St James's. She enjoys sharing her enthusiasm for London's C18 and C19 history and her detailed knowledge of the city's royal connections. She has a particular interest in the great aristocratic landholdings of London, and has created walks around the 'villages' of London such as Chelsea, Bloomsbury and Spitalfields. Viv also works as a volunteer marshal, or 'Green Gown' at Westminster Abbey.