Tour Details
Tour Description
While London is laden with well-known, memorable landmarks, few represent English history and culture better than Westminster Abbey. During this 2.5-hour Westminster Abbey Tour, led by a local historian with expertise in royal history, we'll explore the central role that this emblem of British Christianity has played in English history, from its founding in the eleventh century to the recent wedding of Prince William and Kate Middleton. During the tour we will immerse ourselves in the medieval context of Westminster and journey through nearly 1,000 years of British history.

Important information 2022: Due to COVID related changes at the entry gates at Westminster Abbey, there is currently no skip-the-line availability for tickets. Lines for entry could be long on peak days.
Sites Visited
Included
2.5 hours with a Ph.D. or MA-level historian
Pre-purchased tickets into Westminster Abbey
Itinerary Details
Our walk begins in Parliament Square, beside the Abbey. Surrounded by symbols of royal and parliamentary power, we will place the abbey itself in its historical landscape. Originally a marshy knoll along the banks of the Thames and home to one of the poorest populations in the city, we will discuss the area's transformation over the centuries.
Using the abbey itself as a kind of textbook, we will learn how to read and understand Gothic architecture. A palimpsest of historical time periods and styles, the building and its decorative elements form the basis for our discussion on the symbolic use of certain features and the actual use of the complex as a residence, school, and center for the Anglican church.
As the church of the queen (or king, as it may be), Westminster Abbey served as the setting for all coronations. It is also the final resting place for royalty and legions of other notable Britons, from Elizabeth I to Charles Darwin. Experts estimate there may be over 30,000 graves in all within the confines of the church.
This fact will shape the second half of our walk as we enter the main church itself and wander among the monuments, tombs, and testaments. Taken together, these objects—and the great church itself—will create a narrative of British history. We will trace the reigns of kings, the intrigues of dynasties, and the impact of certain key figures on politics, art, and science.


Moving along, we'll continue paying attention to the intricate architectural decoration that makes this one of the most significant churches in the world, including the Italian Cosmati paving on the high altar, the ornate stone work in the sixteenth-century apse, and the wide range of sculpture represented on the tombs. We will also learn how to read British heraldry (a fundamental talent!) omnipresent elsewhere in Westminster, and indeed throughout London: the portcullis and roses of the Tudors, the lion stretching back to Scotland, and the unicorn, a symbol of Elizabeth I.
Our walk may conclude by witnessing the daily prayer said over the medieval tomb of Edward the Confessor, founder of the church. A rite that has been performed for nearly a thousand years, it gives us a chance to wrap our walk with a bit of living history and ponder the continuing legacy of Westminster Abbey.


If you are interested in discovering more about the key role that religion and its architecture has played in British history, we suggest our
St. Paul's Cathedral Tour
. Or, if looking to discover another London highlight? Try our
Tower of London Tour
.
FAQ
What is a private tour?
Our private tours are limited exclusively to travelers in your party. They are designed to provide a learning experience that is completely tailored to you and your traveling companions. Private tours give you more flexibility with scheduling (you decide when the walk best fits in your trip), the ability to tailor your itinerary (we'll work to match the itinerary to the interests and dynamics of your group), and more personalized time with your guide.


What is a small group tour?
Our small group tours cover many of the same itineraries as our private tours, but they place you with other travelers in groups of 6 or fewer. They operate on a pre-scheduled calendar and are designed to provide an opportunity to engage with and learn from other travelers. Most of our small group tours require at least three (3) participants to run, although there is some variation from walk to walk. However, there is some variation from walk to walk. As you sign up for a tentative walk we display the minimum number required in order to confirm.
Is this tour good for kids?
Yes! We have some excellent family-friendly guides who can appeal to the learning styles of children. Please book privately if you have children under 13. Feel free to provide us with information about your children such as favorite school subjects, and hobbies. This way we can match you with the best possible guide.
Where You'll Start
Tour Experts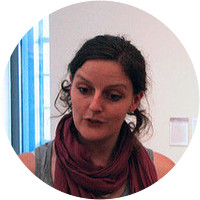 Sarah has lived and worked in London all her life, but pops over to Rome fairly often. After completing her MA in History of Art at University College London, specialising in late 19th Century French Painting and mid 20th Century Art, she has worked in different areas of the contemporary art world in both London and Rome, before deciding to focus on gallery education. This necessitated a far greater knowledge base, so Sarah trained to be a guide and qualified as a City of London Guide and as a Blue Badge Tourist Guide in 2008. She now works as a guide, specialising in Museums and Galleries as well as tours for children and young people, she teaches courses in art history and the history of London at the University of Richmond and works as a gallery educator at the National Portrait Gallery and the Dulwich Picture Gallery, specialising in tours for older people and people with Dementia.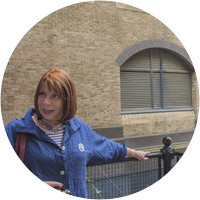 Sue was born a Londoner and has lived in several other cities including Seoul, Berlin and Washington DC. Since returning to London, she has spent the last three years studying its art, architecture, literature and history. Sue holds a research MPhil in History of Art from the Barber Institute, Birmingham University and has specialist knowledge of Victorian Britain through her study of its painting and literature. Her thesis, on symbolism in Victorian Art, focused on the work of the Pre-Raphaelites and she has also made studies in 20th Century American art. Sue is fascinated by London's history and is most interested in the artists and writers who have helped to define it. She loves to recount stories of their lives and works, and their connections with each other and the city.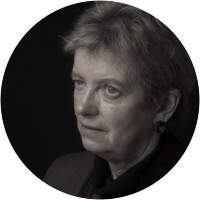 Philippa is an Oxford educated historian with specialist training in Art History. A qualified teacher with over 15 years experience as a resident guide and teacher at Dulwich Picture Gallery. For the last two years she has been on an intensive course learning about this great city. A Londoner all her adult life, she enjoys all aspects of the city, from the architecture to the food markets, from the parks and riverside walks to the galleries and city churches. Her particular interests are the quirkier, less well-known places which only a long standing Londoner gets to know.
Reviews can only be left by Context customers after they have completed a tour. For more information about our reviews, please see our FAQ.
Loved everything
Jun. 28, 2022
We loved our tour - so informative and interesting
May. 28, 2022
Excellent experience! We had an amazing tour with Ian's knowledge of the building he has been supporting since 1985- he knows all the best stories! We would have missed so much touring on our own. What a great pleasure it was to have a guide for such an important place! Thank you!
Jan. 15, 2022