Tour Details
Tour Description
The Tate Modern is one of the best modern art museums in the world, also featuring some of the world's most innovative contemporary art exhibitions. Our Tate Modern Tour, led by an art historian or curator, is a rich, immersive experience for anyone looking to track the development of art throughout the modern age, from its origins in the early 20th centuries, through surrealism, postmodernism, and up to today.
Tate Modern Tour
We will begin by discussing the history of Tate Modern, particularly the conversion and opening of the gallery in a disused power station in 2000. We will also look into the history of the area, Southwark, and its historical associations with entertainment and industry. Once inside, we will spend some time in the Turbine Hall, which usually features a current installation, before moving into the permanent collection. As we move around the gallery, we will discuss Tate Modern's ground-breaking hang, which challenges the convention of displaying art chronologically and is instead organized around four wings, each of which is centered on a seminal artistic moment of the twentieth century.
A Thematic Approach
As we work our way through twentieth-century art we will discuss why certain styles and movements proliferated at this time and examine different artists and works in relation to not only the artistic tradition but also the socio-political climate of the period. We will begin with early challenges to traditional modes of painting, focusing on Cubism, which was pioneered by Picasso and Braque and which questioned the way in which we perceive things, alongside the works of the colorist Henri Matisse, who wanted his art to have the effect of a good armchair on a tired businessman. Tate Modern has one of the finest Surrealist collections in the world; in relation to works by Dali, Magritte, and Miro, we will discuss the beginnings of the movement in the 1920s, its attempts to produce an art of the unconscious, and its ability to question our ideas about reality. Giacometti's sculptures of slender figures will begin an inquiry into how the trauma of World War I and World War II affected modes of representing the human figure as well as the relationship between art and humanity.


This Is Not a Pipe
We will also look at Marcel Duchamp's radical use of unconventional materials and ready-made objects in the early 1900s and his influence on mid-twentieth century artists such as Andy Warhol, who represents pop art and how it challenged consumer culture; Joseph Beuys, who represents conceptual art and its emphasis of idea over object; and Donald Judd, who represents minimalism and its strongly abstracted works using modern, industrial materials. Last but not least, we will examine works by contemporary practitioners, considering not only their context, but also their place in the trajectory of twentieth-century art.
Take Aways
At the end of our time together we will have a deeper understanding of 20th century art and the work of several practicing contemporary artists.
Where You'll Start
Tour Experts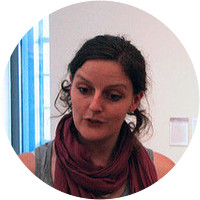 Sarah has lived and worked in London all her life, but pops over to Rome fairly often. After completing her MA in History of Art at University College London, specialising in late 19th Century French Painting and mid 20th Century Art, she has worked in different areas of the contemporary art world in both London and Rome, before deciding to focus on gallery education. This necessitated a far greater knowledge base, so Sarah trained to be a guide and qualified as a City of London Guide and as a Blue Badge Tourist Guide in 2008. She now works as a guide, specialising in Museums and Galleries as well as tours for children and young people, she teaches courses in art history and the history of London at the University of Richmond and works as a gallery educator at the National Portrait Gallery and the Dulwich Picture Gallery, specialising in tours for older people and people with Dementia.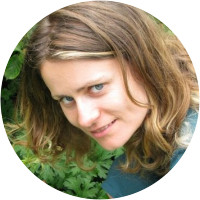 Worldwide traveller, Camelia Shakti has an MA degree in History and a Post Graduate degree in Landscape Design. An experienced and talented story teller and a passionate explorer of city, mind and landscapes, Camelia works as a yoga artist and designs pop-up yoga playgrounds using petals and seeds. Her designs function as events and have been featured among other places at the V&A Museum of Childhood and Regent's Royal Park. Having explored the aesthetics of horticulture and the practicalities of gardening, she has worked as horticultural consultant for the biggest garden centre in the UK and volunteered on garden projects around the world focusing on environmental approaches to landscape design and maintenance. She has been visiting Kew Botanical Gardens for the past 7 years and is happy to share and bring context of this magical space that houses the biggest collection of live wild species from around the world and beautiful architectural gems that reflect the history of the Industrial revolution, the complex relationships between royalty and explorers, colonialism and into contemporary efforts in conservation and genetic research. The story that Kew helps us unravel is one of identity and how Britain became a country of gardeners. A contemporary artist herself she share stories around food in Covent Garden and the history of contemporary art into performance art at Tate Modern.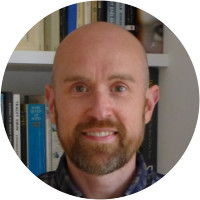 Alan was born and raised in Scotland but has spent most of his adult life in London. Having achieved an MA in Art History at Glasgow University, he worked for many years in the art world at both an international auction house and an antique dealer. In recent years he has returned to academia, achieving an MA in Classical Civilisation in 2011, and has recently completed a Ph.D. in which he analyzed eighteenth-century attitudes towards the ancient Roman world. In addition to his work for Context Travel, Alan also writes catalogue essays on Contemporary Art for a leading auctioneer. Elected a Fellow of the Society of Antiquaries of Scotland in 2017, he has just started work on a book inspired by his Ph.D. research, which will be published by Edinburgh University Press in 2020.
Reviews can only be left by Context customers after they have completed a tour. For more information about our reviews, please see our FAQ.
Alan was the perfect guide. Knowledgeable, friendly - just a joy. I'd recommend him to anyone. He really connected the artist, the piece, the history and its place together in a way that was both informative and magical. We had a wonderful time.
Dec. 17, 2022
Alan was very knowledgeable about the pieces. He was also most hospitable and easy to like
Sep. 12, 2022
Alan was engaging with each member of our family and provided enlightening background information for the Tate site, building and art!
Jun. 25, 2022
See the Tate with Context
Get to know one of the art historians leading this tour