Tour Details
Tour Description
Greenwich, just a short trip down the Thames from London, was an important port and center of naval activity for the British over several centuries, famous—of course—for the Greenwich Meridian, against which all longitude is measured. On this Greenwich Tour we'll take a Thames River cruise with a historian, and then spend several hours visiting some key sites in Greenwich, including the Royal Observatory and Cutty Sark.
Thames River Cruise
We begin at Embankment in central London where we'll board the Clipper Thames, one of London's riverboats, with our historian guide, heading east. Our journey will take us through the heart of London, and from our vantage point royal palaces and modern government buildings will illuminate the River's role as a power base, while old warehouses and wharfs will illustrate the working river, and bridges will tell the story of the areas previously divided by the River. Along the way our guide will talk about the role of the river, especially as it pertains to Britain's relationship with the sea. Finally, we'll arrive in Greenwich, house of the Royal Observatory, the Queen's House, the newly restored Cutty Sark, and many more important sites.
Greenwich Tour
In Greenwich, we will begin our walk by discussing the world famous ship and last surviving tea clipper, the Cutty Sark, which will function as a frame of reference during our tour. From here, we will move on to other relevant sites including the Old Royal Naval College, where we will discuss the history of the site, from its origins as a royal palace favoured by the Tudors and birthplace of Henry VIII, Mary I, and Elizabeth I, through its complete Baroque rebuilding during the Restoration, to its transformation into the Royal Naval Hospital, and, finally, into a college under the supervision of Sir Christopher Wren and Nicholas Hawksmoor. This will also provide an opportunity to witness the UK's answer to the Sistine Chapel: the Painted Hall, an epic 18th-century masterpiece now reopen following an £8.5-million makeover. (For those interested, we also run a
Christopher Wren Churches Tour
).
A Lesser known London
If time allows, our guide will lead us to lesser-known, yet equally intriguing, parts of Greenwich, including Trinity Hospital and Trafalgar Tavern. Then, we will emerge out into Greenwich Park, with scenic views of the first Palladian House in Britain, the Queen's House, and the National Maritime Museum. Beyond the perfectly manicured lawns of the Park, a path through the trees leads us to a small hill on which the Royal Observatory and Flamsteed House are built. Once we reach the top the hill, we are presented with a wonderful view of London, both old and new, spread out before us with the River Thames cutting a silver ribbon through the city, separating the historic site of Greenwich from the modern buildings of Olympic Park.


Take Aways
By the end of the walk we will have a deeper understanding of the important role that the River Thames has played in British naval and mercantile history. We will also come away with an appreciation of London as a city that constantly changes, but that also prioritizes the preservation of its history—something we will see first-hand in Greenwich, a microcosm of the unique dualities that exist in London.


FAQ
Where do we meet? Where does it end?
We meet in central London, at Embankment Pier. The tour ends in Greenwich, where you are free to explore on your own or get lunch. It's very easy to get back to central London on your own via the Clipper Thames. Ferries are frequent throughout the day.


Does this tour include the Royal Observatory Greenwich (home of the historic Prime Meridian)?
Depending on the interest of the group, we may or not include the Royal Observatory in the tour. The observatory is on the top of the hill that overlooks Greenwich, so its a bit of a climb. If you are booking a private tour and are interested, we can definitely include it. Tickets are £ 9.50 and can be purchased at the site.


Is this tour accessible?
Yes, the Clipper Thames are fully accessible just like the sites in Greenwich.


What if it's raining?
Tours operate rain or shine, but in the case of inclement weather, your guide will modify the tour so more time is spent indoors. It never hurts to have an umbrella on hand.


Is this tour good for kids?
Yes! We have some excellent family friendly guides who can appeal to the learning styles of children. Please book privately if you have children under 13. Feel free to provide us with information about your children such as favorite school subjects, and hobbies. This way we can match you with the best possible guide.


Do I need to pay for tickets?
You are prepaid for the tour but are responsible for the Clipper Thames tickets to Greenwich. Tickets are £7.15 for adults and £3.60 for children 5-15. Under 5 travel free. Tickets can be purchased ahead of time, or at the meeting point. Oyster cards can be used on the Clipper Thames.
Where You'll Start
Tour Experts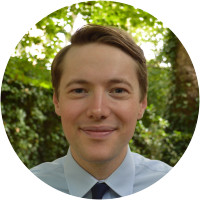 Peter is a working London black cab driver whose biography reads like a picture postcard book of the Capital. Born 'within the sound of the Bow Bells', he has spent his whole life living and working in London. He spent his formative years as a chorister at St Paul's Cathedral, later graduating with Bachelor's and Master's degrees in Social Policy from the London School of Economics. While studying for the 'Knowledge of London', London's legendary taxi-driver test, he worked as a driver on the city's iconic red Heatherwick buses. He loves sharing his unique insights and observations of his home town with visitors from around the world.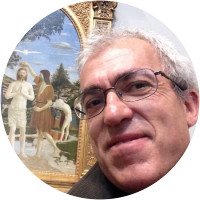 Maurizio is originally from Cortona, Italy. He studied as an interpreter and continued on with a second University Degree in Languages and Visual Arts in Siena (with Honours). He worked as teacher, interpreter and guide in Italy until 1990 the year when he settled in London. Since then he qualified as a Blue Badge Guide and City Guide. He receive a third University Degree in Philosophy and Theology University of Louvain (Belgium) London campus (Allen Hall). He attended visual arts courses at the Victoria and Albert Museum, Tate Gallery and City Lit. He has become an Art Expert for Tate Galleries. Alongside with his guiding, he is also tutoring and lecturing for the Tate Galleries and the Institute of Tourist Guiding (History of Art).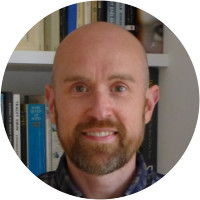 Alan Montgomery was born and raised in Scotland, but has spent most of his adult life in London. Having achieved an MA in Art History at Glasgow University, he worked for many years in the art world at both an international auction house and an antique dealer. In recent years he has returned to academia, achieving an MA in Classical Civilisation in 2011, and has recently completed a PhD in which he analysed eighteenth-century attitudes towards the ancient Roman world. In addition to his work for Context Travel, Alan also writes catalogue essays on Contemporary Art for a leading auctioneer. Elected a Fellow of the Society of Antiquaries of Scotland in 2017, he has just started work on a book inspired by his PhD research, which will be published by Edinburgh University Press in 2020.
Reviews can only be left by Context customers after they have completed a tour. For more information about our reviews, please see our FAQ.
Laura was everything we expect from Context - outgoing and enthusiastic, highly knowledgeable, pragmatic and spontaneous. We had an enjoyable afternoon
Apr. 6, 2019
It was brilliant made so by our docent Peter Currie. He was prompt, helpful, charming and fantastically knowledgeable. He engaged with all the members of the group - we ranged from 12 yrs to 62years and with each nationality - Australian; USA; Swedish and English - a smattering of relevant info to each. Fabulous - highly recommend Peter. Thank you.
Jul. 4, 2018
Excellent tour!!
Jun. 26, 2018