Tour Details
Tour Description
Windsor Castle is the oldest and largest continually inhabited castle in the world. The historic fortress stands proudly atop a chalky outcrop and has been home to English monarchs for almost 1000 years. Here royalty, religion, history, art, and architecture collide to offer visitors a glimpse of royal life both today and in ages past. This Windsor Castle Tour, led by a historian, connects the threads of English history and culture on display here. Meeting our guide directly in Windsor, we'll follow these threads from Queen Mary's Doll House to the Royal Collection, to St. George's Chapel, the location of the George VI Memorial Chapel where the late Queen Elizabeth II's coffin rests alongside that of her beloved husband Prince Philip and of her parents, George VI and Queen Elizabeth.


Windsor Castle Tour
Visits St. George's Chapel, the burial place of the late Queen Elizabeth II
Windsor Castle Tour
Following his conquest of 1066, the newly installed Norman King William I was the first to establish a base on the site. Subsequent rulers have each added their touch and through the course of time, this military fortification became the opulent royal residence that it is today. The State Apartments, a series of grand and regal reception rooms for visiting heads of state and dignitaries, were first opened to the visiting public in 1997 after restoration due to fire damage, but the castle is also still home to some 150 people and was the late Queen Elizabeth II's favorite residence.
The Dolls' House
As our Windsor Castle Tour proceeds to the State Apartments we might choose to see Queen Mary's Dolls' House—the largest, most beautiful, and most famous dolls' house in the world. It was built for Queen Mary, Consort of George V, by the leading British architect Sir Edwin Lutyens between 1921 and 1924. This most magical of residences is a perfect replica in miniature of an aristocratic home. We could also meanwhile some of the highlights of the Royal Collection located inside the State Apartments, including paintings, sculptures, porcelain, jewels, tapestries, and furniture.
St George's Chapel and The Albert Memorial Chapel
Windsor Castle is also home to St George's Chapel, the spiritual home of the Order of the Garter—the oldest order of chivalry in the world, founded by Edward III in 1348. Today, the Order consists of King Charles III, the Prince of Wales, and 24 Knight Companions. The Albert Memorial Chapel was built by Henry III as a royal mausoleum, was restored by Queen Victoria and named in memory of her consort. In this chapel are buried George III, George IV, and William IV. A working Anglican church, St George's Chapel hosts regular services for the castle's community and visiting public. The Blessing of King Charles III's marriage to Camilla the Queen Consort took place in the Chapel on April 9th 2005, as well as the marriage ceremonies in 2018 of Prince Harry and Meghan Markle and the late Queen Elizabeth II's granddaughter Princess Eugenie and Jack Brooksbank.

PLEASE NOTE: as a working church the chapel is occasionally subject to late notice closures.
Round Tower
In the center of the castle proudly stands the romantic-looking round tower, built high up on a grassy bank. Its grounds are home to the Governor of the Castle, and the tower itself holds the Royal Archives and the Sebastopol Bell, which was tolled at one-minute intervals during the funeral service of the late Queen Elizabeth II". As we walk by, we'll learn about the Tower's history, strategic importance, and the role it plays today.
Precincts and Guard Sentries
The castle grounds cover over 52,000 square meters—equivalent to 13 acres—so while some of our visit will be spent indoors, a good proportion might be spent in the open-air grounds. The Castle, being an official Royal residence, is also guarded by the military. Our guide will delight in explaining the history of the Queen's Guard—The Household Division. We'll discuss its raison d'être both at the time of its creation in the 1600s and the soldiers' role today. Should the guards pique our interest, our guide will be able to explain the differences between the regiments, their uniforms, the selection process of new recruits, and so forth.
The Long Walk
Time allowing and weather permitting, we might stroll around the exterior of the castle to discover The Long Walk. This impressive, three-mile-long, tree-lined avenue is the ceremonial procession route used annually by the royal family for Royal Ascot and was packed with mourners on the day of the late Queen Elizabeth's funeral.
Take-Aways
Our Windsor Castle guide will convey to us the denouement of the royal history of Windsor Castle. We'll develop a good understanding of its purpose past and present and how it fits into the family of current royal residences. From Medieval Knights to 17th-century regal art, and the British Monarchy of today and of the future, Windsor Castle has many stories to tell.


Please note, like for all Royal Palaces, guiding in Windsor Castle is limited to certain areas of the Castle, but no one is allowed to guide in the State Apartments. Included in your ticket is an audioguide, and your guide will explain extensively in the castle precincts and in the Royal Chapel. He/she will also facilitate information flow between you and the Palace volunteers.
FAQ
Where do we meet?
You will meet your guide in Windsor. In your confirmation wee will provide an exact meeting point as well as easy instructions for taking the train from London.

Can I visit Queen Elizabeth's tomb?
The Windsor Castle tour visits St. George's Chapel, where Queen Elizabeth II is interned, among 10 other former monarchs. St. George's Chapel is open to visitors when Windsor Castle is open, except on Sundays, when services are held. It is likely to be one of the busier areas of Windsor Castle so there may be a bit of a wait to view Queen Elizabeth II's tomb but we can certainly include it in the tour.

Can we book a private car service to take us from London to Windsor?
Yes, this is possible for private tours only - please add the Optional Windsor Castle Car Service to your cart when checking out. It is not possible to book the car service for small group tours.
Where You'll Start
Tour Experts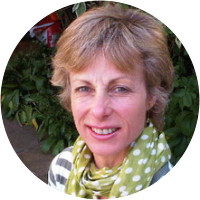 Viv has a degree in English Language and Medieval Literature from Durham University. She spends part of each year in France, but for the past 25 years London has been home. Following two years of intense training she qualified as a Blue Badge Guide, coming top in her year. She particularly enjoys giving individuals and families in-depth tours of London focusing as much on the hidden and unfamiliar as the well-known - she concentrates as much on the here-and-now as the past. The City's fringes - Bankside and Spitalfields - hold as much appeal as Westminster and St James's. She enjoys sharing her enthusiasm for London's C18 and C19 history and her detailed knowledge of the city's royal connections. She has a particular interest in the great aristocratic landholdings of London, and has created walks around the 'villages' of London such as Chelsea, Bloomsbury and Spitalfields. Viv is currently studying for a part-time Research Masters in the History of the British Country House 1485-1945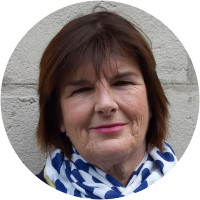 Jane Hickey is a prize winning Blue Badge guide for London and day trips out of London. She grew up in her father's hotel in Dublin, Ireland and despite early attempts to branch out she has consistently returned to the hospitality industry in various guises. She has lived in London all her adult life, qualifying as a chartered accountant with PWC where her clients included the InterContinental Hotel Group. Following a spell in finance with Trusthouse Forte Hotels she returned to the consultancy arm of PWC working in the Tourism & Leisure Group, looking at investment opportunities in the industry. She spent time in Hungary and Poland with PWC in the 90s privatizing state owned hotel and leisure groups. Having taken a break to raise her 3 children she then undertook an intensive 2 year course in London launching her guiding career. Since qualifying as a guide she has undertaken further courses in the City of London, Windsor & Eton, and she is currently studying for a Certificate in Early Medieval Art and Architecture at the Victoria & Albert Museum. Jane very much looks forward to showing her London to Context Travel visitors and particularly enjoys looking after family groups.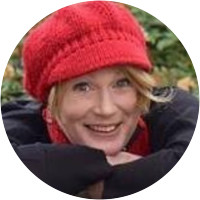 Jessica grew up in Surrey where she developed a love of History and literature. She first discovered London through its theaters. Over the past two decades, she has worked with colleagues and students from 7 to 70 in theatre, guiding, tour directing, teaching, and co running summer camps. These pursuits now inform and flavor her lively guiding style.
Reviews can only be left by Context customers after they have completed a tour. For more information about our reviews, please see our FAQ.
Excellent guide. Informative and interesting tour.
Dec. 22, 2022
What a wonderful experience! Laura was friendly, professional and really knew her stuff. The depth of her knowledge was impressive and she is an excellent communicator. She is VERY GOOD and an asset to Context travel.
Nov. 14, 2022
Victoria was funny, knowledgeable, personable, a true professional. We would specifically request Victoria in the future.
Nov. 1, 2022