Tour Details
Tour Description
Windsor Castle is the oldest and largest continually inhabited castle in the world. The historic fortress stands proudly atop a chalky outcrop and has been home to English monarchs for almost 1000 years. Here royalty, religion, history, art, and architecture collide to offer visitors a glimpse of royal life both today and in ages past. This Windsor Castle Tour, led by a historian, connects the threads of English history and culture on display here. Meeting our guide directly in Windsor, we'll follow these threads from Queen Mary's Doll House to the Royal Collection, to St. George's Chapel, the location of the George VI Memorial Chapel where the late Queen Elizabeth II's coffin rests alongside that of her beloved husband Prince Philip and of her parents, George VI and Queen Elizabeth.


Windsor Castle Tour
Visits St. George's Chapel, the burial place of the late Queen Elizabeth II
Windsor Castle Tour
Following his conquest of 1066, the newly installed Norman King William I was the first to establish a base on the site. Subsequent rulers have each added their touch and through the course of time, this military fortification became the opulent royal residence that it is today. The State Apartments, a series of grand and regal reception rooms for visiting heads of state and dignitaries, were first opened to the visiting public in 1997 after restoration due to fire damage, but the castle is also still home to some 150 people and was the late Queen Elizabeth II's favorite residence.
The Dolls' House
As our Windsor Castle Tour proceeds to the State Apartments we might choose to see Queen Mary's Dolls' House—the largest, most beautiful, and most famous dolls' house in the world. It was built for Queen Mary, Consort of George V, by the leading British architect Sir Edwin Lutyens between 1921 and 1924. This most magical of residences is a perfect replica in miniature of an aristocratic home. We could also meanwhile some of the highlights of the Royal Collection located inside the State Apartments, including paintings, sculptures, porcelain, jewels, tapestries, and furniture.
St George's Chapel and The Albert Memorial Chapel
Windsor Castle is also home to St George's Chapel, the spiritual home of the Order of the Garter—the oldest order of chivalry in the world, founded by Edward III in 1348. Today, the Order consists of King Charles III, the Prince of Wales, and 24 Knight Companions. The Albert Memorial Chapel was built by Henry III as a royal mausoleum, was restored by Queen Victoria and named in memory of her consort. In this chapel are buried George III, George IV, and William IV. A working Anglican church, St George's Chapel hosts regular services for the castle's community and visiting public. The Blessing of King Charles III's marriage to Camilla the Queen Consort took place in the Chapel on April 9th 2005, as well as the marriage ceremonies in 2018 of Prince Harry and Meghan Markle and the late Queen Elizabeth II's granddaughter Princess Eugenie and Jack Brooksbank.

PLEASE NOTE: as a working church the chapel is occasionally subject to late notice closures.
Round Tower
In the center of the castle proudly stands the romantic-looking round tower, built high up on a grassy bank. Its grounds are home to the Governor of the Castle, and the tower itself holds the Royal Archives and the Sebastopol Bell, which was tolled at one-minute intervals during the funeral service of the late Queen Elizabeth II". As we walk by, we'll learn about the Tower's history, strategic importance, and the role it plays today.
Precincts and Guard Sentries
The castle grounds cover over 52,000 square meters—equivalent to 13 acres—so while some of our visit will be spent indoors, a good proportion might be spent in the open-air grounds. The Castle, being an official Royal residence, is also guarded by the military. Our guide will delight in explaining the history of the King's Guard—The Household Division. We'll discuss its raison d'être both at the time of its creation in the 1600s and the soldiers' role today. Should the guards pique our interest, our guide will be able to explain the differences between the regiments, their uniforms, the selection process of new recruits, and so forth.
The Long Walk
Time allowing and weather permitting, we might stroll around the exterior of the castle to discover The Long Walk. This impressive, three-mile-long, tree-lined avenue is the ceremonial procession route used annually by the royal family for Royal Ascot and was packed with mourners on the day of the late Queen Elizabeth's funeral.
Take-Aways
Our Windsor Castle guide will convey to us the denouement of the royal history of Windsor Castle. We'll develop a good understanding of its purpose past and present and how it fits into the family of current royal residences. From Medieval Knights to 17th-century regal art, and the British Monarchy of today and of the future, Windsor Castle has many stories to tell.


Please note, like for all Royal Palaces, guiding in Windsor Castle is limited to certain areas of the Castle, but no one is allowed to guide in the State Apartments. Included in your ticket is an audioguide and your guide will explain extensively in the castle precincts and in the Royal Chapel. He/she will also facilitate the information flow between you and the Palace volunteers.
FAQ
Where do we meet?
You will meet your guide in Windsor. In your confirmation email, we will provide an exact meeting point as well as easy instructions for taking the train from London.

Can I visit Queen Elizabeth's tomb?
The Windsor Castle tour visits St. George's Chapel, where Queen Elizabeth II is interned, among 10 other former monarchs. St. George's Chapel is open to visitors when Windsor Castle is open, except on Sundays, when services are held. It is likely to be one of the busier areas of Windsor Castle so there may be a bit of a wait to view Queen Elizabeth II's tomb but we can certainly include it in the tour.

Can we book a private car service to take us from London to Windsor?
Yes, this is possible for private tours only - please add the Optional Windsor Castle Car Service to your cart when checking out. It is not possible to book the car service for small group tours.
Where You'll Start
Tour Experts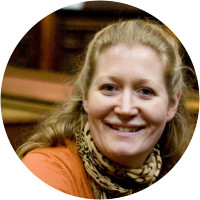 Fiona is an English Literature graduate, with a background combining theatre, teaching and circus skills. She is enthusiastic, charming and friendly. Over the last 15 years she has qualified as a City of London guide, a Westminster Guide and a London Blue Badge guide – winning awards each time! She is a native Londoner who can decode today's streets to unlock the story of this great city.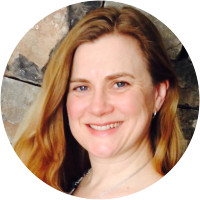 Enthusiastic and fun, Laura was formerly a professional actress working in theatre and television. She loves storytelling, imparting her knowledge of London in an engaging way and really bringing a subject alive. Having worked extensively with children since the birth of her own daughter Ruby, she specialises in working with families, children and small groups and feels that versatility is all important, adapting to a clients needs and making the experience memorable, personal and very special.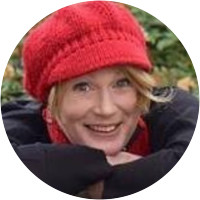 Jessica grew up in Surrey where she developed a love of History and literature. She first discovered London through its theaters. Over the past two decades, she has worked with colleagues and students from 7 to 70 in theatre, guiding, tour directing, teaching, and co running summer camps. These pursuits now inform and flavor her lively guiding style.
Reviews can only be left by Context customers after they have completed a tour. For more information about our reviews, please see our FAQ.
I recently had the absolute privilege of embarking on a private tour of Windsor Castle guided by the exceptionally knowledgeable and professional guide Victoria. As an unashamed Anglophile, my expectations were towering, but I can wholeheartedly say that they were not only met, but significantly surpassed. From the outset, Victoria demonstrated an extraordinary depth of knowledge and a genuine passion for British history that lent the tour an air of authenticity and intimacy. Her detailed understanding of the castle's history, combined with intriguing anecdotes and lesser-known facts, provided a vivid narrative that allowed the ancient stones of Windsor Castle to truly come alive. Every room and courtyard had a story to tell, and Victoria ensured that each tale was presented in a captivating and engaging manner. The grandeur of the State Apartments, the solemn beauty of St. George's Chapel, the sheer magnificence of the Round Tower; Victoria artfully brought the majesty of each to life. Even as an avid scholar of British history, I was struck by the richness of the stories that Victoria shared, many of which were new to me. Victoria's approach to guiding was a perfect blend of professionalism and warmth. She was remarkably approachable, open to all questions, and attentive to my interests, adeptly tailoring the tour to my curiosity and love for British culture. Victoria's ability to explain complex historical narratives with clarity was nothing short of impressive. Her tour was more than a walk through a landmark; it was a plunge into centuries of British history and royal life. But what was perhaps most commendable was her passion. It was clear Victoria loves what she does. Her enthusiasm was infectious and helped me develop an even deeper appreciation for Windsor Castle and British history. In terms of logistics, everything was seamless. Victoria punctually met me at the agreed location, and the tour was conducted in a relaxed yet professional manner. The pace was perfectly balanced to allow enough time to admire, learn, and absorb the grandeur of Windsor Castle. If one is seeking a comprehensive, enlightening, and personalized tour of Windsor Castle, I can't recommend Victoria highly enough. Her undeniable expertise, professionalism, and passion combined to deliver an unforgettable journey through time in one of Britain's most significant historical landmarks. This tour was a delight for this Anglophile's heart, and I left Windsor Castle richer in knowledge and deeper in love with British history. Thank you, Victoria, for exceeding all my expectations and making this experience a highlight of my travels. I look forward to exploring more of Britain under your expert guidance in the future. In terms of what to improve— I wish I had an office address for Victoria to send her a note expressing my gratitude.
May. 23, 2023
Barbara was fabulous! I can't believe how lucky we were to have her as a guide. She is extremely knowledgeable about Windsor Palace and gave us so many more details than a normal tour gives. We've done the tour on our own but wanted a better experience for our friends' first time in London and she delivered! Her personal experiences and wealth of knowledge of history, politics and social protocol was unexpected and invaluable. Thank you so much - we will absolutely book with Context in the future.
May. 6, 2023
Elena was extremely knowledgeable and fun to share time with.
Apr. 24, 2023