Tour Details
Tour Description
Windsor Castle is the oldest and largest continually inhabited castles in the world. The historic fortress stands proudly atop a chalky outcrop and has been home to the Queen and her predecessors for almost 1000 years. Here royalty, religion, history, art, and architecture collide to offer visitors a glimpse of royal life both today and in ages passed. This Windsor Castle Tour, led by a historian, connects the threads of English history and culture on display here, from Queen Mary's Doll House, to the Royal Collection, to St. George's Chapel, the location of the Duke and the Duchess of Sussex's marriage ceremony.
Windsor Castle Tour
Visits St George's Chapel, the location of Prince Harry and the Duchess of Sussex's marriage ceremony
Small groups—never more than six
Windsor Castle Tour
Following his conquest of 1066, the newly installed Norman King William I was the first to establish a base on the site. Subsequent rulers have each added their touch and through the course of time this military fortification became the opulent royal residence that it is today. The State Apartments, a series of grand and regal reception rooms for visiting heads of state and dignitaries, were first opened to the visiting public in 1997 after restoration due to fire damage, but the castle is also still home to some 150 people and maintains its position as Queen Elizabeth II's favorite official residence.
The Doll's House
As our Windsor Castle Tour proceeds to the State Apartments we might choose to see Queen Mary's Dolls House—the largest, most beautiful, and most famous doll's house in the world. It was built for Queen Mary, Consort of George V, by the leading British architect Sir Edwin Lutyens between 1921 and 1924. This most magical of residences is a perfect replica in miniature of an aristocratic home. We could also meanwhile some of the highlights of the Royal Collection located inside the State Apartments, including paintings, sculpture, porcelain, jewels, tapestries, and furniture.
St George's Chapel The Albert Memorial Chapel
Windsor Castle is also home to St George's Chapel, the spiritual home of the Order of the Garter—the oldest order of chivalry in the world, founded by Edward III in 1348. Today, the Order consists of The Queen, The Prince of Wales, and 24 Knight Companions. The Albert Memorial Chapel was built by Henry III as a royal mausoleum, was restored by Queen Victoria and named in memory of her consort. In this chapel are buried George III, George IV, and William IV. A working Anglican church, St George's Chapel hosts regular services for the castle's community and visiting public. It is probably best known, however, for playing host in 2018 to Prince Harry and Meghan Markle's wedding.

PLEASE NOTE: as a working church the chapel is occasionally subject to late notice closures.
Round Tower
In the center of the castle proudly stands the romantic looking round tower, built high up on a grassy bank. Its grounds are home to The Governor of the Castle, Sir James Penrowne, and the tower itself holds the Royal Archives and Sebastopol Bell. As we walk by, we'll learn about the Tower's history, strategic importance, and the role it plays today.
Precincts and Guard Sentries
The castle grounds cover over 52,000 square meters—equivalent to 13 acres—so while some of our visit will be spent indoors, a good proportion might be spent in the open-air grounds. The Castle, being an official Royal residence, is also guarded by the military. Our guide will delight in explaining the history of the Queen's Guard—The Household Division. We'll discuss its raison d'être both at the time of its creation in the 1600's and the soldiers' role today. Should the guards pique our interest, our guide will be able to explain the differences between the regiments, their uniforms, the selection process of new recruits and so forth.
The Long Walk
Time allowing and weather permitting, we might stroll around the exterior of the castle to discover The Long Walk. This impressive, three mile-long, tree-lined avenue is the ceremonial procession route used annually by the royal family for Royal Ascot and on certain other occasions.
Take Aways
Our Windsor Castle guide will convey to us the denouement of the royal history of Windsor Castle. We'll develop a good understanding of its purpose past and present and how it fits into the family of current royal residences. From Medieval Knights to 17th century regal art, and the British Monarchy of today and of the future, Windsor Castle is has many stories to tell.


Please note, like for all Royal Palaces, guiding in Windsor Castle is limited to certain areas of the Castle, but no one is allowed to guide in the State Apartments. Included in your ticket is an audioguide, and your guide will explain extensively in the castle precincts and in the Royal Chapel. He/she will also facilitate information flow between you and the Palace volunteers.
FAQ
What is a private tour?
Our private tours are limited exclusively to travelers in your party. They are designed to provide a learning experience that is completely tailored to you and your traveling companions. Private tours give you more flexibility with scheduling (you decide when the walk best fits in your trip), the ability to tailor your itinerary (we'll work to match the itinerary to the interests and dynamics of your group), and more personalized time with your guide.


What is a small group tour?
Our small group tours cover many of the same itineraries as our private tours, but they place you with other travelers in groups of 6 or less. They operate on a pre-scheduled calendar, and are designed to provide an opportunity to engage with and learn from other travelers. Most of our small group tours require at least three (3) participants to run, although there is some variation from walk to walk. However, there is some variation from walk to walk. As you sign up for a tentative walk we display the minimum number required in order to confirm.


Where You'll Start
Tour Experts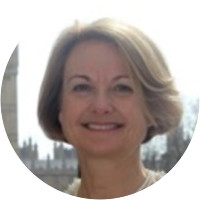 Emma was born and brought up in London. She studied history and law at Cambridge University then became a Barrister at the Inner Temple. She joined the Government Legal Service with responsibility for human rights cases and later worked in the Court of Criminal Appeal. She left legal practice to bring up children George and Claudia and returned to work in 2007 founding a small art tours club. She took a degree in History of Art at Birkbeck College, London University specialising in British Art of the eighteenth and nineteenth centuries. She became a Blue Badge Guide to London in 2016 after studying for 2 years and taking lots of exams. She has decided not to do any more for the time being. While she has intimate knowledge of the major tourist sites, she also knows the hidden away nooks and crannies of London with its endless fascinating treasures for all "studious and curious" travelers.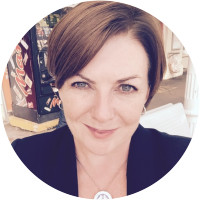 Lesley has lived and worked in London for over 25 years. Following a successful career in telecommunications she decided to retrain as a Blue Badge Guide in order to share her enthusiasm for London's unique history and culture with visitors to the city. She loves to entertain clients with both interesting facts and fascinating stories and is passionate about English Literature, royal connections and royal palaces. She enjoys showing visitors some of the 'hidden gems' of London, such as Greenwich, London Parks and vibrant urban areas such as Shoreditch and Spitalfields, as well as the many wonderful tourists sites such as Westminster Abbey and the Tower of London.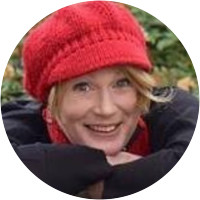 Jessica grew up in Surrey where she developed a love of History and literature. She first discovered London through its theaters. Over the past two decades, she has worked with colleagues and students from 7 to 70 in theatre, guiding, tour directing, teaching, and co running summer camps. These pursuits now inform and flavor my lively guiding style.
Reviews can only be left by Context customers after they have completed a tour. For more information about our reviews, please see our FAQ.
Norma was AMAZING! So friendly, extremely knowledgeable, passionate about Windsor history, helpful and patient. We had a issue with the directions/timing of our train and were delayed...she patiently waited for us and made sure we had the best tour despite our delay. The only feedback I would give is that the directions from London could be more clear and accurate. It would have been very helpful if the directions from Context stated which train ticket to purchase and that a transfer in Slough was required. The context directions also indicated the train ride was approx 30+ minutes, but it took us over an hour and 15 minutes to get to Windsor (by the time we figured out which train/ changed trains, etc). causing us delays with our tour. Otherwise it was perfectly lovey and Windsor was well worth the trip.
Aug. 30, 2019
What you did right: pair us with a knowledgeable tour guide. Communications were clear. What could be better: our guide could have done a better job connecting with us. She doesn't have great eye contact. She didn't seem interesting in asking us what we wanted to learn. She just needs to work on her "bedside manner." She's knowledgeable but not personable.
Aug. 8, 2019
Clare was lovely. She took a lot of time to answer our questions about local thibga to help is better understand Europe. Castle tour is misleading as one can only see a very small portion of a huge thing.
Jul. 4, 2019