Tour Details
Tour Description
On a hot summer's day in 1936, a military coup trying to overthrow the government escalated into one of the most important historical events leading to the rise of fascism in Europe: The Spanish Civil War. This acute three-year conflict divided the Spanish population and territory in two—the Republicans, supported by international volunteer forces, versus the Nationalists, backed by the Fascist regimes of Mussolini and Hitler. Our 3.5 hour Spanish Civil War tour in Madrid, guided by an expert guide, will focus on the origins of the war, visiting sites associated with wartime events and covering daily life during the war and Nationalist Francisco Franco's eventual Fascist dictatorship.
Spanish Civil War Tour in Madrid
We begin our tour at a cafe where we'll introduce the Spanish Civil War's major players. Armed with this knowledge, we'll embark on our journey through the Civil War in Madrid, starting with Franco's Monument to the Fallen, which was constructed during his regime on the site of the city's first skirmish. We'll continue along Gran Vía, a commercial and entertainment artery where the Telefónica Building—one of Europe's first skyscrapers—became the main target for bombardments. The boulevard was so heavily bombed during the war that Madrileños nicknamed it Avenue of the Shells.
Understand the Spanish Civil War
Passing through Puerta del Sol, we'll enter the working class neighborhood of Lavapiés. Intensely bombed during the war, we will see the ruins of a Catholic school and church burnt by angry masses at the onset of the conflict; these stand as a vivid illustration of the savagery of the war. Using photos and testimonies from the period, our guide will illustrate the difficulty of daily life during the first half of a dictatorship known in Spain as Los Años de Hambre, or The Years of Hunger.
Excellent tour with our guide who is both knowledgeable and interesting. This tour was the highlight of our trip to Madrid.
Spanish History with an Expert
The Spanish Civil War was one of the most romanticized conflicts of the 20th century, inspiring the works of an accomplished list of contemporary writers and artists, including Ernest Hemingway, George Orwell, Orson Welles, Dorothy Parker, Pablo Neruda, and Pablo Picasso. Picasso's Guernica is one the most recognizable symbols of the horrors of war, but it served as a key piece of propaganda used to gather support for the war. In light of its influential status, we'll end our walk at the nearby Reina Sofía Museum, where we'll view this monumental oeuvre together to wrap up our discussion of the war's tremendous effect on and Spain as whole.
Take Aways
This tour will help impart the scale of devastation that accompanied the rise of Franco and Fascism in Spain, as well as demonstrate the Spanish Civil War's impact on arts and culture.
Want to learn more about the vibrant culture that emerged post-Franco? Consider our Madrid Night Tour: Movida Madrileña, covering Madrid's 1970's counter-culture.
FAQ About the Spanish Civil War Tour in Madrid
Is this seminar walking intensive and/or wheelchair-accessible?
We do cover extensive territory on this seminar, and the route includes public transport. Please contact us if you have any questions; we will be happy to advise if this seminar will be appropriate for you, and are also happy to design a private, customized tour for visitors with mobility concerns.
Where You'll Start
Tour Experts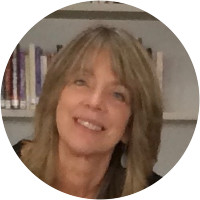 A native of Long Island, Doreen has spent decades of her life in Madrid. She earned her B.S. in French and Spanish language and culture from Georgetown University, one Masters in European Integration from the College of Europe (Bruges, Belgium) and another in Economics from the Getúlio Vargas Foundation in Rio de Janeiro. She has taught courses on Spanish history and culture and European Integration on the American University, University of Southern California (USC), Suffolk University and Endicott College/CIS study abroad programs in Madrid. Her courses on Spanish history include academic tours of Madrid as well as several other Spanish cities. From 2008-2016, she taught History and Culture of Spain and Latin America, at Georgetown University in Washington, D.C. Based on her experience of the final years of the Franco regime, she is currently writing a memoir on Spain and the United States in the early 1970s. Madrid and Granada are the loves of her life, but she spends much time in a migrant shepherds' village in the Gredos Mountains where she, her husband have restored 200 year old stone house and whose villagers have become their second family.
Ana is an historian born in Madrid who completed her doctoral degree in Hittitology at two european universities: the Universidad Autónoma de Madrid and the Freie Universität Berlin. Her scientific skills–publication of articles, involvement in international conferences and workshops, participation in archaeological missions, and teaching–were complemented with her involvement in science popularization. She worked several years as official guide for the Pergamonmuseum and when some years ago she returned definitely to Madrid, she continued with her career as Hittitologist as well as guide.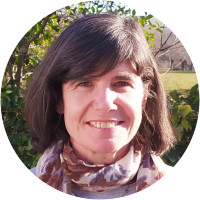 Marta was born and raised in Madrid. Since she was at school her passion was Archaeology and in 1995 she graduated with a BA in History and Archeaeology from the Autonoma University of Madrid. Since then, Marta has been carrying out research and excavations all over Spain. Her interest in spreading and sharing the historical and cultural wealth of the central part of Spain led her to obtain the Official Tour Guide License in 2002. Since then, Marta shares her passion with visitors coming from all over the world providing them with a unique view of the city and it's surroundings.
Reviews can only be left by Context customers after they have completed a tour. For more information about our reviews, please see our FAQ.
Excellent tour. Jesus started off with very informative background information on Spanish history that put the Civil War in perspective. It was an excellent way to understand how important Madrid was in the conflict. Through various sites, he explained how the battle for Madrid unfolded and the impact of the fighting on the population. Jesus was terrific at bringing in many different threads on cinema, literature, and culture that added richness and color to the walk. Although our group had varying degrees of knowledge about the Civil War, we all thoroughly enjoyed it and it added a lot to our understanding.
Apr. 9, 2022
Chris's overview before we started the tour was excellent and provided a good foundation for the rest of the tour.
Mar. 31, 2022
It was amazing! We learned a lot about Spanish history and Civil war.
Dec. 22, 2021