Tour Details
Tour Description
Housed in the remodeled eighteenth-century Palacio de Villahermosa, the Thyssen-Bornemisza is Madrid's second most important museum, located just a few minutes walk from the Prado. It has both a permanent collection, once the world's largest private collection of Old Master and Modern paintings, and the Carmen Thyssen-Bornemisza Collection, on loan to the museum since 2004. This 3-hour private Thyssen Bornemisza Museum tour with skip-the-line tickets will traverse the collection, from fourteenth-century European paintings to twentieth-century American masterpieces. In the company of an expert art historian, our tour will weave the history and context of these works into the fascinating story of three generations of collecting by the Thyssen-Bornemisza family.
Private Thyssen Bornemisza Museum Tour
Our tour will start in the Permanent Collection, which unfolds chronologically on three floors of the museum. In the first rooms alone, we can pause before a small panel by Duccio that was originally painted for the high altarpiece of the Siena Cathedral (1310-1311), the wonderfully illusionistic Annunciation diptych by the great fifteenth-century Flemish master Jan van Eyck, and Ghirlandaio's radiant posthumous portrait of Giovanna Tornabuoni—a work that once graced the collection of J.P. Morgan. We will also have a look at other major works by European masters from the sixteenth through the eighteenth centuries, including religious paintings, landscapes, mythologies and numerous German and Italian portraits acquired by Baron Heinrich Thyssen-Bornemisza (d. 1947) during the first half of the twentieth century.
Interested in seeing more works by European masters? Our Prado tour is a can't-miss for visitors to Madrid.
Thyssen Bornemisza Museum with an Expert
After exploring the Dutch seventeenth-century painting exhibited on the museum's first floor, we will come to another significant part of the collection: American paintings. Visitors are often surprised to discover that the Thyssen-Bornemisza Museum houses one of the best collection of American paintings in Europe. Baron Hans-Heinrich Thyssen-Bornemisza (d. 2002) was a pioneer in art collecting, with acquisitions including landscapes by Cole, Church, Kensett and other painters of the Hudson River School, as well as works by Homer, Sargent and many more. The late baron was an equally avid collector of German Expressionist paintings—another area of strength within the collection. Works such as Kirchner's Street with Red Streetwalker (1914-1925) and Franz Marc's The Dream (1912) are wonderful examples of the range of sensibilities in Expressionist painting that increased his own passion for art.
20th Century Modernism
Descending to the ground floor, devoted to twentieth-century art, we will see examples of Cubism from Picasso and Braque, as well as the photorealist works of American painter Richard Estes. Here again, we will take a close look at several works for their own artistic value and as carefully-chosen acquisitions by a private collector whose own tastes matched his desire to bring together a highly-representative, world-class art collection.
Baroness Carmen Thyssen-Bornemisza
The baron had a close ally in the decade that preceded the sale of the Permanent Collection to Spain in 1992: his wife, the baroness Carmen Thyssen-Bornemisza, who in the 1990's became a full-fledged collector in her own right. Part of her extensive collection is on display on two floors of a recent expansion of the museum. The tour of this section of the museum begins in a large gallery where a number of Old Master paintings the baroness received at her husband's death are exhibited just as they once were in Villa Favorita, Lugano, the original home of the Thyssen-Bornemisza collection. These include Vanvitelli's vedute of the Piazza Navona, Rome (1699), one of the first of its kind, as well as landscapes by the American Luminist painter Martin Johnson Heade, European and American Impressionist paintings, Post-Impressionist works (Gauguin's masterful Mata Mua, among others), and early twentieth-century art. A visit to this collection also provides an opportunity to discuss the challenges of collecting great western art in the twenty-first century.
FAQ About our Private Thyssen Bornemisza Museum Tour
Is this tour wheelchair accessible?
The museum is entirely accessible to wheelchairs. Please contact us to discuss in more detail your mobility concerns so that we can best advise.
Where You'll Start
Tour Experts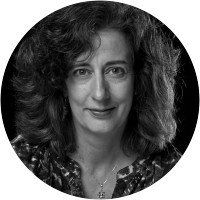 Andrea Van Houtven received her Ph.D. in art history at the University of Maryland. Her dissertation was on the relationship between art and humanism at the Spanish court in the early 17th century, which inevitably led her to Madrid. She has lived in Madrid for 12 years where she has been teaching art history and art-related courses at various universities and private centers. She also participates in special events at the Thyssen-Bornemisza Museum.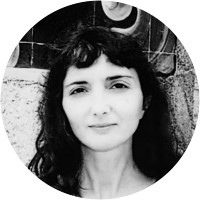 Vanessa is an art historian and educator. She received her PhD in 2016 at the Institute of Art History at FCSH-Universidade Nova de Lisboa in contemporary art. She previously graduated in Literature in Palermo, and then received her MA in History of art and Heritage in Genoa. Her academic research – interacting with her curatorial practice – explores the entanglements between plant life, environmental issues and artistic practices, with an approach informed by the sciences, ecocriticism and new materialism, focusing mainly on the Iberian Peninsula and Latin America in a transnational perspective. Among her curatorial projects, there are different exhibitions in Portugal and France. She is also dedicated to editing and writes for exhibitions and magazines. After spending a period of time in Barcelona between 2004 and 2005, she lived in other countries and recently moved to Madrid.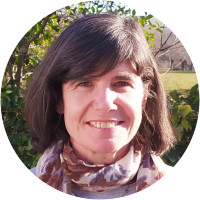 Marta was born and raised in Madrid. Since she was at school her passion was Archaeology and in 1995 she graduated with a BA in History and Archeaeology from the Autonoma University of Madrid. Since then, Marta has been carrying out research and excavations all over Spain. Her interest in spreading and sharing the historical and cultural wealth of the central part of Spain led her to obtain the Official Tour Guide License in 2002. Since then, Marta shares her passion with visitors coming from all over the world providing them with a unique view of the city and it's surroundings.
Reviews can only be left by Context customers after they have completed a tour. For more information about our reviews, please see our FAQ.
Andrea was absolutely fabulous. Once in a lifetime tour of the Thyssen with an expert involved in setting up exhibits there. She edited the collection and helped us to focus on most important. Best museum tour I have ever taken.
Feb. 15, 2023
Andrea was superb. I learned a great deal and enjoyed the collection immensely.
Nov. 20, 2022
It was a lovely morning spent with Marta. We learned a lot, saw lots of beautiful art. It was a real treat.
Oct. 29, 2022