Tour Details
Tour Description
El Museo Nacional de Antropología, or the National Museum of Anthropology, is known as an essential safeguard of the legacy of indigenous Mexico. It contains some of the country's most vital artifacts, such as the magnificent Stone of the Sun (perhaps better known as the Aztec calendar stone).
National Museum of Anthropology Tour in Mexico City
On this 3-hour National Museum of Anthropology Tour, we will be accompanied by a historian or anthropologist as we examine a vast collection of pre-Hispanic relics. We will discover not only the traditions and cultures which define Mexico historically, but also how these various elements have influenced modern-day Mexican culture.
From Teotihuacan to the Aztecs
After a brief introduction to the history of the building and Pre-Classic civilizations such as the Olmec culture, we'll dive into the fascinating world of Teotihuacan. An early Classic site rich in pyramids, burial tombs, and mural paintings, we'll discuss why it had such influence over other regions, and how its unique artistic style and iconography of main deities were echoed throughout Mesoamerica for hundreds of years before its mysterious collapse.
Then we'll enter the museum's main exhibit hall, the Aztecs. Here our expert guide will select pieces to exemplify the culture's focus on war practices, territory expansion, and multicultural trade throughout Mesoamerica. We'll marvel at the Sun Stone and learn its suspect history since its rediscovery in 1790 and what it has to do with US/Mexican relations and Mexican identity today. Our expert will continue with a discussion on the Spanish conquest, its forced religious practices on native populations, and the syncretism that resulted.
The Maya and Indigenous Mexico Today
The latter part of our visit will focus on the Maya—a people who have persisted through the ages and is now at the forefront of cultural resistance in Mexico. After an introduction to the Mayan codices and ancient political structure, we may step outside to examine Mayan architecture at full scale. Our guide will then take us on a journey to the underworld to one of the most celebrated (and lucky) archaeological finds in the country. Finally, we'll conclude with a discussion of the decline of this civilization and the endurance of the Maya even today.

Take Aways
At the end of our tour, we'll emerge from our time together with a better understanding of pre-Hispanic history in relation to the archaeological pieces that we've discussed. We'll also have a greater ethnographic awareness of indigenous populations in Mexico today as a result of our focused examination of the Anthropology Museum.
For a further look into Mexican history (and Aztec ruins) try our
Mexico City Tour
.

FAQ
What is included in the tour?
Your purchase of the 3-hour tour of the National Museum of Anthropology includes the guide's time and tickets to the museum (that will be charged per person during checkout). The guide will purchase these tickets for you before the start of your tour so you need not wait in line.
Why isn't the tour offered on Sundays and Mondays?
We don't offer a visit on Sundays due to the large crowds in the museum on this day which make it unpleasant to tour on this day, and the museum is closed on Mondays.

Is this tour suitable for visitors with mobility issues?
Yes. The museum is wheelchair accessible and it has wheelchairs available to loan.


Where You'll Start
Tour Experts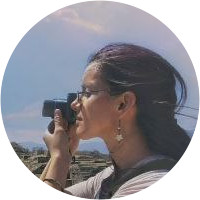 Born in Mexico city, Jazmín is interested in the investigation of pre-Colonial art and worldview through an interdisciplinary approach. Her passion for the ancient Mexican cultures led her to pursue a degree in archeology at the National School of Anthropology and History (ENAH). After conducting research on the Huasteca cosmovision and participating in different symposia, in 2018 she obtained a Master's Degree in Mesoamerican Studies at the National Autonomous University of Mexico (UNAM). Her fascination with the Mayan culture and her love for Mexico led her to pursue leading archaeological and adventure tours in the Riviera Maya. Her main objective is to promote interest and raise awareness about the importance of the historic, cultural and natural heritage of Mexico through the dissemination of the latest anthropological research and the practice of a sustainable tourism.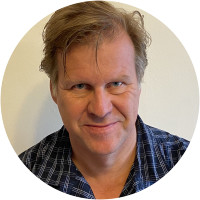 Jens has worked and studied in Mexico, Germany, Italy, Ghana, and the United States. In 1997 he moved from Berlin to Mexico after graduating from Freie Universität Berlin in Latin American Studies and Political Science. For ten years he worked full time as an officially licensed tour guide in Mexico and South America. After the birth of his daughter he taught high school World History and Foreign Languages in Boston, Massachusetts. In 2018 he returned to his beloved Mexico City and to his guiding passion. Jens loves to show you the vitality of his adopted home city. His particular interest lies in the amazing cultural fusion and the historic roots of this vibrant metropolis. Since his first visit as a backpacker in 1987 Jens fell in love with Mexico, its culture, traditions, and history.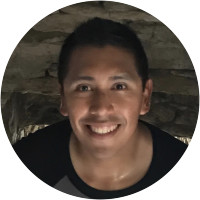 Born and raised in Mexico City, David is an Ethnohistorian graduated from the National School of Anthropology and History. His field of expertise is folk and popular religion, an area of study that explores the syncretism that appeared in Mexico with the arrival of the Spanish Conquistadors and gave rise to new traditions born of a fusion between Catholicism and Mesoamerican beliefs. He has also worked in the Historical Archive of the National Astronomical Observatory and the Digital University Collections Center, both at the National Autonomous University of Mexico, UNAM.
Reviews can only be left by Context customers after they have completed a tour. For more information about our reviews, please see our FAQ.
Jazmin was so smart, enthusiastic, goofy in a warm fun way. She made an overwhelming collection accessible and informative.
Mar. 14, 2023
I cannot imagine going to the National Museum of Anthropology without Jens there. He was incredibly knowledgeable, obviously passionate, and very engaging. We really enjoyed his company and expertise during our tour. I would definitively request Jens for future Mexico City tours.
Mar. 9, 2023
Jens is the most knowledgeable Context Travel guides I have ever had. He was interesting and gave us a very comprehensive tour. Thank you!
Mar. 3, 2023