Tour Details
Tour Description
El Museo Nacional de Antropología, or the National Museum of Anthropology, is recognized as one of the most important museums safeguarding the legacy of indigenous Mexico and contains some of the country's most vital artifacts like the magnificent Stone of the Sun (perhaps better known as the Aztec calendar stone).
National Museum of Anthropology Tour in Mexico City
On this 3-hour National Museum of Anthropology Tour, we'll join a historian or anthropologist as we examine its vast collection of pre-Hispanic relics to discover not only the traditions and cultures that was ancient Mexico, but also how these groups have informed Mexican culture today.
From Teotihuacan to the Aztecs
After a brief introduction to the history of the building and Pre-Classic civilizations such as the Olmec culture, we'll dive into the fascinating world of Teotihuacan. An early Classic site rich in pyramids, burial tombs, and mural paintings, we'll discuss why it had such influence over other regions, and how its unique artistic style and iconography of main deities was echoed throughout Mesoamerica for hundreds of years before its mysterious collapse.
Then we'll enter the museum's main exhibit hall, the Aztecs. Here our expert guide will select pieces to exemplify the culture's focus on war practices, territory expansion, and multicultural trade throughout Mesoamerica. We'll marvel at the Sun Stone and learn its suspect history since its rediscovery in 1790 and what it has to do with US/Mexican relations and Mexican identity today. Our expert will continue with a discussion on the Spanish conquest, its forced religious practices on native populations and the syncretism that resulted.
The Maya and Indigenous Mexico Today
The latter part of our visit will focus on the Maya—a people who have persisted through the ages and is now at the forefront of cultural resistance in Mexico. After an introduction to the Mayan codices and ancient political structure, we may step outside to examine Mayan architecture at full scale. Our guide will then take us on a journey to the underworld to one of the most celebrated (and lucky) archaeological finds in the country. Finally, we'll conclude with a discussion of the decline of the civilization and the endurance of the Maya even today.

Take Aways
At the end of our tour we'll emerge from our time together with a better understanding of pre-Hispanic history in relation to the archaeological pieces that we've discussed. We'll also have a greater ethnographic awareness of indigenous populations in Mexico today as a result of our focused examination into the Anthropology Museum.
For a further look into Mexican history (and Aztec ruins) try our
Mexico City Tour
.

FAQ
What is included in the tour? You purchase of the 3-hour tour of the National Museum of Anthropology includes the guide's time and tickets to the museum (that will be charged per person during checkout). The guide will purchase these tickets for you before the start of your tour so you need not wait in the line.
Why isn't the tour offered on Sundays and Mondays? On Sundays we don't recommend a visit because it is extra crowded (though contact us if this is your only available day), and the museum is closed on Mondays.
Can we extend the tour to include Chapultepec Park?
Yes! Please contact us at
custom@contexttravel.com
and we would be happy to design a custom tour for your group.
Where You'll Start
Tour Experts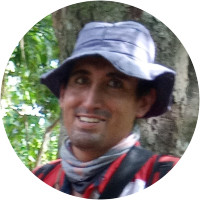 Alejandro Cañas-Ortiz is an archaeologist born and raised in Mexico City. When he was 8 years old, he became interested in pre-Colombian civilizations, especially after his parents took him to an excursion in Teotihuacan, as well as some different archaeological collections in the country. He has a MA in Mesoamerican Studies from National Autonomous University of Mexico, where he researched the interaction between Teotihuacan and the Maya. He is also versed in Maya hieroglyphs, a passion that began when he was an undergraduate at National School of Anthropology and History. He gained experience as an expert guide while researching prestigious collections, such as The Metropolitan Museum of Art, Templo Mayor Museum, and National Anthropology Museum. Additionally, his research has been published in academic peer-reviewed books. From July 2020 to the present day, Alejandro has been actively involved in the Maya Train salvage archaeology project in Southeastern Mexico under the guidance of some of Mexico's top field-archaeologists. His activities have encompassed archaeological reconnaissance and excavations in previously unreported Maya sites between Palenque (Chiapas) and Escárcega (Campeche). His latest fieldwork is currently taking place in Yucatan's Oriental Coast jungles, where he is surveying remnant Maya ruins between Cancun and Tulum, in the Mexican state of Quintana Roo. Whether at an archaeological site or in a museum of antiquities, Alejandro looks forward to sharing his devotion and knowledge about pre-Colombian cultures with travelers on Context tours in the Riviera Maya and Mexico City.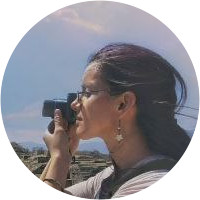 Born in Mexico city, Jazmín is interested in the investigation of pre-Colonial art and worldview through an interdisciplinary approach. Her passion for the ancient Mexican cultures led her to pursue a degree in archeology at the National School of Anthropology and History (ENAH). After conducting research on the Huasteca cosmovision and participating in different symposia, in 2018 she obtained a Master's Degree in Mesoamerican Studies at the National Autonomous University of Mexico (UNAM). Her fascination with the Mayan culture and her love for Mexico led her to pursue leading archaeological and adventure tours in the Riviera Maya. Her main objective is to promote interest and raise awareness about the importance of the historic, cultural and natural heritage of Mexico through the dissemination of the latest anthropological research and the practice of a sustainable tourism.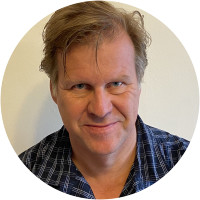 Jens has worked and studied in Mexico, Germany, Italy, Ghana, and the United States. In 1997 he moved from Berlin to Mexico after graduating from Freie Universität Berlin in Latin American Studies and Political Science. For ten years he worked full time as an officially licensed tour guide in Mexico and South America. After the birth of his daughter he taught high school World History and Foreign Languages in Boston, Massachusetts. In 2018 he returned to his beloved Mexico City and to his guiding passion. Jens loves to show you the vitality of his adopted home city. His particular interest lies in the amazing cultural fusion and the historic roots of this vibrant metropolis. Since his first visit as a backpacker in 1987 Jens fell in love with Mexico, its culture, traditions, and history.
Reviews can only be left by Context customers after they have completed a tour. For more information about our reviews, please see our FAQ.
Connected the dots on how everything related to each other so we could understand the big picture. Very knowledgeable, informative and easy to understand and follow.
Jun. 8, 2022
Alejandro was a perfect guide! His passion and love for his work was contagious, and the books and materials he brought to supplement the tour added so much. He generously recommended books for us to learn more about pre-Columbian history. Truly an expert, and a thoughtful and kind guide.
May. 30, 2022
Alejandro is AMAZING!!!!!
May. 30, 2022