Tour Details
Tour Description
On this day excursion from Mexico City, we will visit the Teotihuacan pyramids with an expert archaeologist or historian and absorb this UNESCO World Heritage site. An hour from Mexico City, this former metropolis is home to important pyramids, palaces and murals dating back to 100 B.C. In the first half of the day, our expert guide will discuss the importance of this site in the pre-Columbian history of the Americas. We'll have a local Mexican lunch afterward then head to a second nearby location, Acolman, to see a 16th-century convent that was instrumental during the Spanish conquest in the conversion of indigenous populations to Catholicism.


This one was a wow! Very knowledgeable guide who showed us sites and shared unique and interesting facts and stories. Terrific personality - consistently asked for input. Took us to a market for a truly local lunch. Driver was also excellent.
Teotihuacan Pyramids Tour
Starting out in a private vehicle at your accommodation, we'll leave Mexico City early to beat the city traffic and crowds at the pyramids. Our route around the site will include an in-depth examination into the predominant trio of Teotihuacan structures: the Moon, Sun and Feathered Serpent pyramids. Our expert archeologist or historian leading the tour, who may be a Teotihuacan local themself, will dig deep into the histories, traditions, and sacred rights stemming back to the Classical Mesoamerican era. We'll have the option of climbing the steep steps of a pyramid, where our guide will be able to point out the geographic influence of Teotihuacan in neighbouring regions. Our path will also take us to a number of important compounds with murals predating the Maya and Aztecs, and we'll learn about these palace layouts and the artistic style that permeated not just ancient Teotihuacan society but many Mesoamerican civilizations for millennia.
At a point convenient for your group, we'll pause our tour of the archeological site for a delicious Mexican lunch at a sit-down restaurant.
Acolman Monastery
On our way back to Mexico City we'll stop at Acolman Monastery, a 16th-century complex with murals that represent the doctrinal points that Augustinian missionaries emphasized in their attempts to evangelize the indigenous peoples of central Mexico. Acolman serves as an important location in linking the pre-Columbian and Spanish eras and provides a historic location for which to conclude our tour. Your driver will then return you to your accommodation in Mexico City.

Take Aways
At the end of our Teotihuacan day excursion, we will have experienced the magnificence of this revered archaeological UNESCO World Heritage Site. We'll emerge with an enhanced historic understanding of this former worldly city and a better mastery of the relevance of its pyramids, murals, and nearby monastery and shrines.
FAQ
Does this tour include transportation to and from Teotihuacan? Yes! There is a private car service included in the price of the tour, as are the entrance fees to the site and the guide's time. Lunch is not included, though we will budget time for a delicious Mexican meal near the pyramids. The van will stay at the site all day in order to collect you from another location and drive back to Mexico City via the town of Acolman, where you'll stop at the conclusion of the tour.
Where will we meet our guide? Your expert guide will meet you either at your accommodation or at Teotihuacan. This is because several of our experts are true Teotihuacan locals (as well as professional archeologists) who live in the area. In any case our driver will meet you at your accommodations and take you directly to the pyramids.
Can we climb the pyramids? Yes, if you are so inclined, please advise your guide who will accompany you up the pyramids.
How long is the journey to Teotihuacan?
The tour is 8 hours to allow for 1.5 hrs each way for traffic, though it could be just 1 hour if we are lucky. We leave early in the morning so as to avoid traffic. You should be back at your hotel (or another location if you advise us in advance—additional fees may apply) by the end of the 8 hour tour.
Where You'll Start
Tour Experts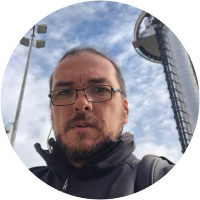 Originally from Mexico City, Jorge graduated with honors from the National School of Anthropology and History (ENAH) where he received his master's degree in Physical Anthropology with a specialization in ancient migration. He is a specialist in bioarchaeological research and also in the analysis and digitization of funerary contexts. Currently he is working on his PHD in Anthropology. His research is focused on the relationship between diet and migration in Teotihuacan and the central Mesoamerican Region. He has collaborated on multiple projects in Teotihuacan since 2004, including but not limited to the Barrio Oaxaqueño Project, the Sun Pyramid, La Ventilla, the Feathered Serpent Pyramid, and the Plaza de las Columnas Project. Author and co-author of many research papers from Teotihuacan the population and the Oaxacan Barrio.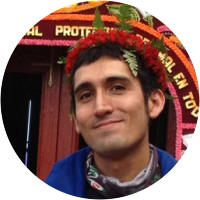 Alejandro Cañas-Ortiz is an archaeologist born and raised in Mexico City. When he was 8 years old, he became interested in pre-Colombian civilizations, especially after his parents took him to an excursion in Teotihuacan, as well as some different archaeological collections in the country. He has a MA in Mesoamerican Studies from National Autonomous University of Mexico, where he researched the interaction between Teotihuacan and the Maya. He is also versed in Maya hieroglyphs, a passion that began when he was an undergraduate at National School of Anthropology and History. He gained experience as an expert guide while researching prestigious collections, such as The Metropolitan Museum of Art, Templo Mayor Museum, and National Anthropology Museum. Additionally, his research has been published in academic peer-reviewed books. Whether at an archaeological site or in a museum of antiquities, Alejandro looks forward to sharing his devotion and knowledge about pre-Colombian cultures with travelers on Context tours in Mexico City.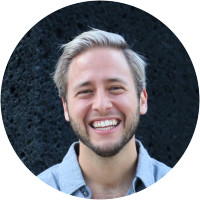 For Santiago, the architecture of "Centro Histórico" was the first thing that captured his attention. As a kid he would go there with his grandmother every weekend and visit a new building or museum every time. It quickly became a hobby to do the same thing all over the city. In no time, he had finished his degree in architecture, with an emphasis on history, and decided to turn his hobby into a career. Since then has enjoyed getting to know new people everyday and passing on the passion he feel for his native Mexico City.
Reviews can only be left by Context customers after they have completed a tour. For more information about our reviews, please see our FAQ.
We appreciate that we had the same driver during our entire ciait to Mexico City. Jorge was friendly, knowledgeable and personable.
May. 26, 2021
Our day began early from our hotel in the center of the city to get a head start on the crowds at Teotihuacan. The ride was pleasant and we got to know our guide Alejandro along the way. As this was our first trip to Mexico City and first time riding out of town I had questions about what we were seeing along the way. Alejandro (Alex) was happy to answer any questions and made us feel comfortable immediately. We arrived in good time to the first pyramid and began our day's long journey through this impressive city. The morning was actually cold so I'd advise a light jacket at least for the first part of the morning. You can leave the jacket in the car once it heats up later on. The first stop (Feathered Serpent) was impressive enough but little did I know that more and more astounding architectural delights were to come. Alex's passion for the subject was always apparent and he was easy to understand and paced the walk through the city well. His use of visual guides with books, maps or printouts to illustrate a mural helped very much. He would use photos or illustrations in a book to allow us better insight into what we were looking at. Pointing out faces, animals or explaining a pictograph on the wall. It helped so much. The pyramids themselves are so very amazing. Climbing them is a must if you can manage it. The funny thing was I found the climb up easier than the climb down. If you have a fear of heights you might not want to make the trek. If you only choose to climb one pyramid (not counting the Feathered Serpent pyramid which was our first stop in the morning and 'small' compared to the Moon and Sun pyramids) I'd recommend the Moon pyramid. It's smaller than the Sun pyramid and affords a great view of the entire city including the Sun pyramid. As we strolled along the avenue between the pyramids Alex filled us with so much information. Tales of how the ancient society began and functioned flowed from his lips happily; he really knew the subject and loved sharing that knowledge. The day was filled with fun and exciting views and as the day progressed you could really get a sense (with Alex's narration) of how important this city was and is. As we exited the city we began talking about lunch and mentioned we still had not eaten carnitas since arriving in México City a few days earlier. Our driver (sorry I have forgotten his name) heard our plight and made a phone call to friends who have a restaurant just outside Teotihuacan. To our delight the carnitas had just arrived and we sat down with Alex to enjoy some carnitas and queso fundito and, of course, guacamole. It was a great finish to a wonderful day. The depth of knowledge Alex displayed, his passion in delivering it and friendly and professional way made this one of our favorite context tours. Thank you. It was a wonderful experience.
Feb. 15, 2020
Everything was so well done for this tour! Jorge and our driver arrived right on time at our hotel and we arrived to Teotihuacan before many of the other visitors. Jorge shared his personal Teotihuacan archeological experience which only added to this unique and not-to-be missed site!
Jan. 30, 2020
See Teotihuacan with Context
Get to know one of the historians leading this tour