Tour Details
Tour Description
The Englischer Garten, designed by Friedrich Von Sckell, is counted among the most important historical gardens in Munich—and is the oldest public park in Germany. A stone's throw from the city center, these sun-drenched green spaces are filled during the warmer months with local Bavarians reveling in the warm weather. Enveloped by a dense architectural context, they provide an excellent lesson in how landscaping played an important role in the development of Bavarian identity and the concept of nature in Germany. On our three-hour English Gardens Tour, in the company of an architectural historian or biological expert, we will explore Munich's most celebration garden, learning the history beyond the natural beauty of the carefully maintained foliage and blushing roses. We'll take time to soak up the atmosphere in a local biergarten as we sample a Bavarian brew and address topics such as nature, religion, Bavarian tradition, and German education.
Hofgarten - English and French Gardens
We'll begin our English Gardens Tour at the end of the old city near Odeonsplatz, beginning our stroll to Hofgarten. Here, our docent will begin to introduce the walk from the peaceful tranquility of this garden which went through its first phase of completion in 1617. Since, the garden has evolved and been redesigned according to the times. We'll talk about trends elsewhere in the world, from England to Paris, to discuss how these very grounds altered according to the European stage. As we pass the Temple of Diana, we might address the statue on the top. A symbol of the treasures of Bavarian land (salt, grain, game and water), 'Tellus Bavarica' offers a jumping point off into the world of the allegorical Bavaria and Bavarian agriculture. As our route continues, we'll pass by the Bavarian State Chancellery, designed by Ludwig Mellinger. We may talk about the division of government within Bavaria, the role of the Bavarian Army and the state government.
English Gardens Tour - Surfing Waves
Fuelled on a glimpse into Bavarian politics and agriculture, we'll head to the English Gardens. As we approach the gardens, we will be sure to notice the surfers riding the stationary (man-made) wave on the Eisbach. Eisbach is German for ice brook and, as the name suggests, it's pretty chilly. This, however, doesn't stop the avid surfers who have been carving waves here since the 1970s, day and night, summer and winter. There was a brief cessation for health and safety reasons, however in 2010 it was again legalized. It will be hard for our docent to tear us away from this bizarre and addictive spot, but we'll head now through the garden entrance to continue our English Gardens Tour. Using the well-conditioned expanse of the gardens, we will open our discussion by learning about its origins and the influence it had on future gardens in the rest of the city and Germany. The idea for the gardens begun out of the need for a military garden under the decree of Archduke Charles Theodore in the late 18th century. Spurred on by the wishes of American-born English diplomat (and large landowner of a deer park) Benjamin Thompson, the idea of a public park was conceived, and thus the English Gardens were born. As we walk in the footsteps of Thompson's former deer, Bavarian soldiers, and archdukes, we'll discuss the perception of the gardens by the German people at its birth and today.
From Greek Temples to Beer
We will look out at Munich's skyline from the high point of the greek temple of Monopteros, designed by one of Ludwig I's favorite architects, Leo Von Klenze. From here, we'll be able to spot the renowned cathedral tower that was so badly destroyed in WW2 (for more on this try our
WW2 Nazi Munich Tour
and talk about the reason why there are no skyscrapers in Munich. We'll use the temple as a (quite literal) platform for our English Gardens Tour, discussing the city's planning and such other topics as religion and childhood in Bavaria. We'll leave the baroque and neoclassical viewpoint behind as we head in the direction of the Chinese Tower and a Bavarian biergarten to refresh both our minds and taste buds. The Chinese Temple harks back to the 1790s, when the gardens were created, although its all-wooden, five storied pagoda appearance was badly damaged in WW2. From the leafy green setting, we'll join the merry Bavarians and tourists alike as we take a perch on a wooden seat and have a beer. Our docent will use this time to talk about Munich's connection to beer, monopolies, monks, and the importance of this drink today in Bavarian culture and tradition. Our thirst quenched, we'll enter the latter part of our English Gardens Tour near the lake Kleinhesseloher. Here, we may discuss what protections are in place for land in Bavaria as we listen out for certain birds that come to full fore during the summer months.
Take Aways
As we leave one another and our English Gardens Tour in the confines of this expanse of garden or the neighborhood of Schwabing, we will emerge with a greater understanding of how this space was created and has since been used. We will be aware of the various intricacies connected to life in Bavaria, from religion, to culture, to tradition, to the interpretation of nature, and will leave one another with an increased appreciation of, and zeal for, Bavarian green spaces.
FAQ
Where do we meet? Where does it end?
We meet near Odeonplatz and we will end in Schwabing. Your confirmation email will have the exact meeting point details along with a map, and 24 hour phone number for any last minute issues.


What if it's raining?
Tours operate rain or shine. The majority of this walk is outside, so please be prepared with either an umbrella or a hat/sunscreen.


Can children join this tour?
Yes, we highly encourage children on this tour. There is plenty of space to run around in and the material can be adjusted to suit younger members.


Are my tastings included?
Yes, we include a drink on the day.


Is this seminar walking intensive, and/or wheelchair accessible?
We do cover quite a bit ground on this seminar although it is accessible with a wheelchair. Please contact us with any mobility questions; we will be happy to advise if this seminar will be appropriate for you or propose modifications where necessary.
Where You'll Start
Tour Experts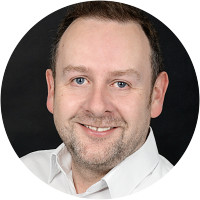 Brendan manages the English language branch of one of Munich's largest tour operators, and also has worked for many years as a guide for the Dachau Concentration Camp Memorial Site. He is experienced in introducing visitors to the full variety of Munich's culture, lifestyle and history, but likes to specialise in two areas in particular: the art on display in our wonderful galleries; and the darker aspects of 20th century history in the city that was the birthplace of Nazism. His academic background is in literature and history – with a first class degree from Liverpool University, and a past life as a tutor in the Department of Literature at Edinburgh University.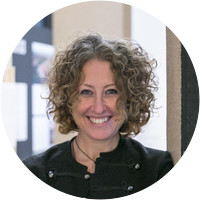 Ayca studied architecture in Istanbul, a city, which has always been her major inspiration. She moved to Munich in 2009 for Ph.D. in Byzantine Art and Architecture History at LMU. After she completed her studies, she worked as a lecturer and curator at TUM, in Architekturmuseum. The exhibition she curated "Francis Kéré. Radically Simple" was visited by 70,000 people in the Pinakothek der Moderne and was entitled as the most important architecture exhibition of the year by the Süddeutsche Zeitung. Since October 2017, she has been guiding and working on different art projects. She speaks English, German and Turkish. She travels very often and is addicted to surfing waves.