Tour Details
Tour Description
It is crucial to understand the events of our shared history to prevent them from happening again. That's why, while Munich has no shortage of engaging and historical places, we believe in the importance of visiting sites like the Dachau Memorial Site. A short train and bus ride out of the city brings us to the former concentration camp, now a memorial site that commemorates the victims who died there between 1933 to 1945. In the company of a trained historical expert, this Dachau excursion takes us to the grounds of the camp and provides a sensitive framework for visiting this site and learning about the sobering events that took place here.
You can also select to add a morning
WW2 Nazi Third Reich
tour, prior to your visit to the Dachau Memorial Site. This would make this a full-day experience with one of our history experts.
Dachau Excursion
A local train and bus ride brings us through the peaceful countryside surrounding Munich to Dachau Memorial Site, a former concentration camp located a mere ten miles from the city and the site of our Dachau Excursion. On March 22, 1933, weeks after Adolf Hitler had been nominated as Reich Chancellor, "the first concentration camp for political prisoners" (officially described by Heinrich Himmler) was set up. It served as a model for all later concentration camps under the Nazis from both a prisoner and SS concentration camp guard perspective, as it acted as a training ground. We will spend about 3 hours on the grounds, which were transformed in 1965 into a memorial and museum thanks to the initiative of survivors. As we walk through the site, we'll discuss the twelve years that the camp was in operation, the context of the broader Nazi regime, and the sensitive theme of history and memorialization.
Political Prisoners Purpose
Dachau concentration camp began as as a prison primarily for German Communists, Social Democrats, trade unionists, and other political opponents of the Nazi regime before opening up further to intern Jehovah's Witnesses, Roma and Sinti, homosexuals, and "asocials." The camp's initial purpose was for political prisoners, not Jews as such (although Jewish individuals were singled out for detention as political prisoners from the beginning). As the persecution of Jews increased after November 1938, the number of Jewish prisoners at Dachau rose. As we navigate the site on our Dachau Excursion, our expert will explain the complex (and often misunderstood) variety of different camps within the overall system, from work camp to extermination camp.
Among the Ruins
Walking through what remains of the camp's buildings and barracks, we will discuss the development of the site as the long years went by, including the construction of a new crematorium in 1942 along with a gas chamber. We will also explore the layout of the memorial site, including the barracks, the rooms for medical experiments, the prison block (which housed Georg Elser), watchtowers, execution sites, gas chamber, crematorium, and religious memorial sites today. We will spend some time on our Dachau Excursion in the exhibition section of the site, discussing everyday 'life' as a victim in the camp and possibly watching footage of the camp's liberation by US troops in April 1945.


If you are interested in extending your day to include a morning WW2 Nazi Munich Tour with a focus on WW2 and Third Reich history, please select the option at checkout. This will be a 9-hour day, meeting for a morning tour at 9am, followed by a brief lunch (at own expense) before getting the train to the Dachau Memorial Site. We will spend 3 hours on site before traveling back to Munich together, finishing around 6pm. Transport to Dachau is included.
Take Aways
Our time at the Dachau Memorial site will leave us with insight into a particularly difficult and shockingly recent period of our human history. We'll emerge with a deeper understanding of the political mechanisms that gave rise to such camps and the turbulent history the camp witnessed. We will also address the narrative of the victim/survivor and the role that still plays today at the memorial site.
FAQ
Where do we meet? Where does it end?
The tour meets in Munich, near the train station. Your confirmation will have the exact meeting point. Your expert will purchase the train tickets on your behalf, and then you will take the train together. After your visit to the former camp, you will return to Munich together. The ride is about 45 minutes hour each way and is part of the overall 5-hour duration of the tour.


Can children participate in this tour?
No, not below the age of 14. There is no special exhibition for children at the Dachau Memorial Site, and the Dachau Memorial Site restricts participation in any on-site tours to ages 14 and up. Context does not offer a family program to this site; however, families with teenagers ages 14 and up can book our tours.


Can we do this tour in the morning?
It is possible, but not recommended in busier seasons given the human traffic and school groups entering the memorial site during a weekday. The experience is improved in the afternoon which is why we have chosen to run this tour in the afternoon.
Where You'll Start
Tour Experts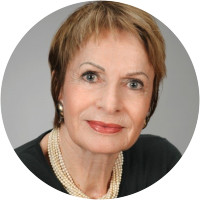 Tina finished secondary school in Stuttgart and subsequently studied Communications, English, and Politics at Ludwig-Maximilians-University in Munich. She worked for several years as an independent book publisher, focusing on paperbacks for journalists & students studying economics. After this she joined an American publishing house (International Data Group/IDG), where she was responsible for international marketing solutions and international advertising sales. Since 2014 Tina has been a tour guide, leading many kinds of tours, including: Hitler's Munich and the Third Reich, the resistence group 'White Rose', and excursions to Dachau Memorial Site (former concentration camp) or Neuschwanstein & Castle Linderhof. She also works at the BMW plant on their internal team of guides.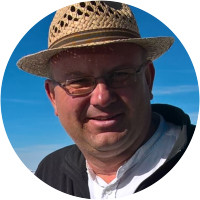 Franz is a native "Münchner" and has been a professional tour guide for more than a decade. After receiving a degree in Business Administration he began working in the travel industry. His passion is tour-guiding: he loves to be on the road showing people the beauty of his native Bavaria, especially his hometown Munich with its fascinating history. His motto: "This job can't be beaten!". Come and enjoy the beauty and history of Munich and Bavaria with a true local.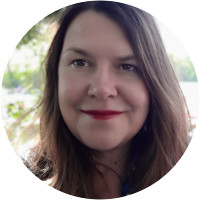 Nicola runs an organisation dealing with far right extremism and racism, working with both administration and politics as well as civil society in the state of Bavaria. In her spare time she gives tours as an authorised guide at the Dachau Concentration Camp Memorial Site. Her professional interest in the darker aspects of Munich's 20th century history (and its echoes in the present) has also led her to giving city walking tours themed on the Third Reich. She has years of experience doing not only this, but also showing visitors the lighter side of Munich's rich history and culture. She is especially interested in how the past is reflected in the present urban environment of Munich, in the official memorial culture and how this has changed over time. A Munich native, she was bitten by the travel bug years ago, has seen many different countries and lived in Australia before returning to her beloved hometown. Her M.A. degree in Intercultural Communications has added to her passion for introducing Munich to visitors from all over the world ever since.
Reviews can only be left by Context customers after they have completed a tour. For more information about our reviews, please see our FAQ.
Tina was an excellent, knowledgeable and friendly guide. She handled all the travel expertly.
Dec. 31, 2018
Brendan was our favourite guide of the trip thus far!!!! He was prompt, thoughtful, informed, and overall superb. I suggested he add his photo to the email Context sends out before each tour so that customers know whom to look for. Brendan was a joy!
Sep. 8, 2018