Tour Details
Tour Description
Going for a pint in Munich has been a must-do since the days the city was founded by monks. Building on these strong traditions, the city has a diverse history in relation to beer. On this 3-hour Munich Beer Tour, we'll tap straight into the story of beer in Munich, from beer halls to breweries to beer monopolies and the theme of Bavaria. With the help of a local beer sommelier, this German Beer Tour takes us behind the scenes to Bavarian traditional haunts to expand our knowledge of, and taste for, beer. Together, we'll survey the breadth of quality in the Munich beer scene, and extrapolate what this can tell us about the cultural and social history of Bavaria.
German Beer Tour
The route of our Munich Beer Tour may take a number of different directions according to the Expert with you on the day and the season, but we'll start in Marienplatz to introduce the hearty themes of our tour as we look up towards the glockenspiel. We might amble down to the beer garden in Viktualienmarkt as we introduce the topic of beer gardens in Bavaria and the various rules associated with them—for instance, why it's acceptable to bring your own food to a German beer garden. From here, we will walk toward perhaps one of the most historic beer locations in Germany: Hofbrauhaus. Founded in 1589 by the Duke of Bavaria, Wilhelm V, it's certainly one of the oldest beer halls in the country. We'll talk about the history of this particular beer hall and its connection with the monarchy along with important implications for the sudsy nectar, such as purity laws introduced in the sixteenth century.
Bavarian Traditions
After leaving Hofbrauhaus behind, it'll be high time for our first beer. We'll dive into a local haunt, sitting down over a beer recommended by our guide. Here, we'll talk about the different styles of beer on offer, from Helles to Weißbier to Bock and more. We'll be regaled with information on the culture and etiquette of these traditional drinking establishments, which have been in business for hundreds of years. We might mention the effect on the taste of the beer according to each vessel, or talk about 'stammtisch' (reserved tables for regulars), and our Expert will point out the intricacies associated with such venues. There will be plenty to see before us and some interesting tastes on our palates before we continue with our German Beer Tour. It will be hard to be plucked away from an eye-opening Bavarian "Wirtshaus" such as this.


Tasting Our Way Around Munich
From here, our Munich Beer Tour might take a number of different directions. We may go for a wander, with a beer in hand (!) through the Beer and Oktoberfest museum which is housed in one of the oldest buildings in Munich. We'll talk about the history of the wheat brew and Oktoberfest, considering its current standing in Bavarian tradition, including its worldwide impact. We might go onwards to a small brewery to show the brewing process in order to demonstrate different styles of beer and examine the ingredients behind the scenes. If we go to a brewery, we will have the chance to sample some different styles and taste-test traditional Bavarian food. If time allows, we might have the chance to enjoy a final beer together in another traditional Bavarian venue, a craft brewery, or even an outside beer garden (weather depending).


(If you are interested in food as well, try our
Munich Food Tour
for some delectable Bavarian eats).
Take-Aways
Throughout the course of our German Beer Tour, we'll sample an array of Bavarian beers, expanding our knowledge of both the history of beer and the range of options available in Munich. We will examine how all of these products fit into the Bavarian diet, along with other culinary traditions and philosophies. At the end of the walk, we will have gained an understanding of the significance of beer in German history, including its contribution to laws, diet, its social status, and impact on world events.
FAQ

Where do we meet? Where does it end?
We meet in Marienplatz where we start the tour. The walk may end nearby or in a location not far from it. Your confirmation email will have the exact meeting point details along with a map.


What if it's raining?
Tours operate rain or shine. There is some walking in between venues, but most of this tour takes place indoors. In summer, we may spend time in beer gardens so please bring a hat and sunscreen.


Can children join this tour?
The legal drinking age in Germany is 16 for beer. Under 16s are allowed on private tours, but they cannot drink.


Is my tasting fee included?
Yes, this is paid in advance and your guide will manage the budget on the day.
Are there gluten-free options available for this tour?
Unfortunately, this walk is not well-suited to those with gluten restrictions.


Is it possible to book for more than 6 people?
Yes - but the route of the tour will be adapted. This tour visits several small, intimate Munich venues, where finding a table is tricky.
Where You'll Start
Tour Experts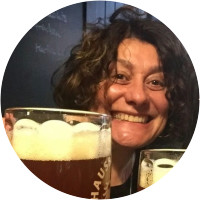 Sabina was born in the " eternal city" Rome, but has lived in various countries. She moved to Munich in 2012 and now calls this her home. She obtained a degree in Music criticism in Geneva, studying at the "Universitè de Genève". She also worked as a tour guide of the United Nations Office from 1991 to 1996 before moving back to Italy to continue a role in tour guiding and events management. In 2016 she attended the prestigious " Doemens Academy" in Munich and obtained a "Diplom Biersommelier". This award qualifies her as a trained expert in the world of beer: she knows her brews, their history and what food to pair with what beer. She loves sharing with her clients her knowledge of Bavarian history, point of interests and of course her beer and food knowledge. She's traveled extensively through Europe, USA, Japan and Brazil.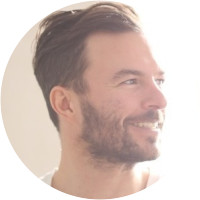 Stefan started working as a beer sommelier, hobby chef and cookbook author in 2013. In his function as a beer sommelier, he gives beer tutorials, writes for online craft beer shops and helps local breweries and small manufactories in promoting their beers. Through his broader work in the beers and beverages industry, he is always up to date when it comes to openings of new restaurants or food trends. Being a native Bavarian, he is highly knowledgeable about Bavarian history, culture and food, which is, of course, in many cases related to beer. Before beginning this phase of his professional life, Stefan worked for more than eight years for the picture agency StockFood as a content manager and editor with a focus on food, beverages and interior design. Besides his many other projects, he now also writes for different travel guides like Spotted by Locals, Aux Villes Du Monde and Nectar & Pulse. His cookbook, published in March 2017, is called "Angemacht & Weichgekocht" a guidebook for singles who want to impress their date with easy yet delicious dishes.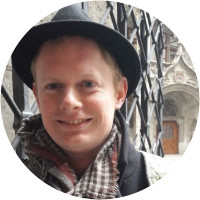 Tom studied at Medieval history at Bangor university and then an M.A in Celtic Archaeology. Since then he has worked as an Archaeologist in various digs Wales, England, Germany Austria. As well as this for he also worked as an historic conservator and tour guide for the National Trust and with English Heritage. He moved to Munich six years ago and has since focused on being a tour guide and currently takes people from around the world around his new home covering sites and topics from local beer traditions to the former Dachau Concentration Camp.
Reviews can only be left by Context customers after they have completed a tour. For more information about our reviews, please see our FAQ.
Sabina was excellent, friendly and very knowledgeable.
Nov. 5, 2019
This is my 3rd context tour and each one has definitely been an experience I will not forget and each one has met all my expectations. I love the small group and individual attention. For this tour I liked that Sabine really tried to get to know each of us and really gave us great educational experience that was fun!
Sep. 24, 2019
If anything I would allow more time for this tour. We learned a lot but would have loved to venture out more and see and taste the variety that we learned existed.
Sep. 3, 2018
Context Experts in Munich
Get to know one of the experts leading this tour